At Be in Health® and Hope of the Generations Church, we believe that God is still faithful, almighty, loving, compassionate, and all-knowing. We have complete confidence that God answers prayer. Why? Firstly because the Bible says so, but secondly, because we see the fruit of answered prayer, healing, and restoration in our church and our ministry regularly.
Dr. Henry W. Wright and Pastor Donna Wright, the founders of Hope of the Generations Church and Be in Health, have dedicated their lives to sharing the truth from God's Word that works to set God's people free. Dr. Wright saw a hurting, sick body of Christ and asked God to help him understand why they were not getting healed and what he needed to know to help them. God answered his prayers and gave him the revelation from His Word that set in motion the beginnings of the ministry of Be in Health.
Real fruit of an answered prayer
Since then, tens of thousands of people have been healed, delivered, and had relationships restored by applying the Biblical insights they learn at Be in Health. Many of them had the same cry for answers about why they were sick or how they could help others. God answered that cry for help as He led them to Be in Health resources, conferences, and retreats.
For many years, the Wrights had on their heart that they wanted people who came through the doors of Be in Health and Hope of the Generations Church to have a safe place to return home to. They desired to see these precious people continue to learn and grow in their identity in Christ and their overcomer's journey. God offered a solution by inspiring Dr. Wright to start ACTS Global (Association of Churches Teaching and Serving®).
God is raising up people after His heart
Our prayer continues to be that God will raise faithful shepherds all over the country and the world that can represent the heart of Father God to the flock. We are so blessed by the outstanding group of ACTS Pastors that we already have. They have each had their own journeys of healing, restoration, and preparation for their current roles. And they all hold this in common: they have full assurance that God still answers prayer, He still heals today, and His Word remains true and steadfast through the ages. (If you would like to read more about our tenets of faith, CLICK HERE.)
Sam and Jennifer Smith are a couple of our ACTS Global Pastors who lead a congregation called "Hope Church" in New Albany, Indiana. They shared with us a bit about their journey up to this point. Their story is a beautiful example of God's faithfulness and proves how God answers prayer and brings healing and restoration.
Our Journey of Faith, Ministry, and Recovery in God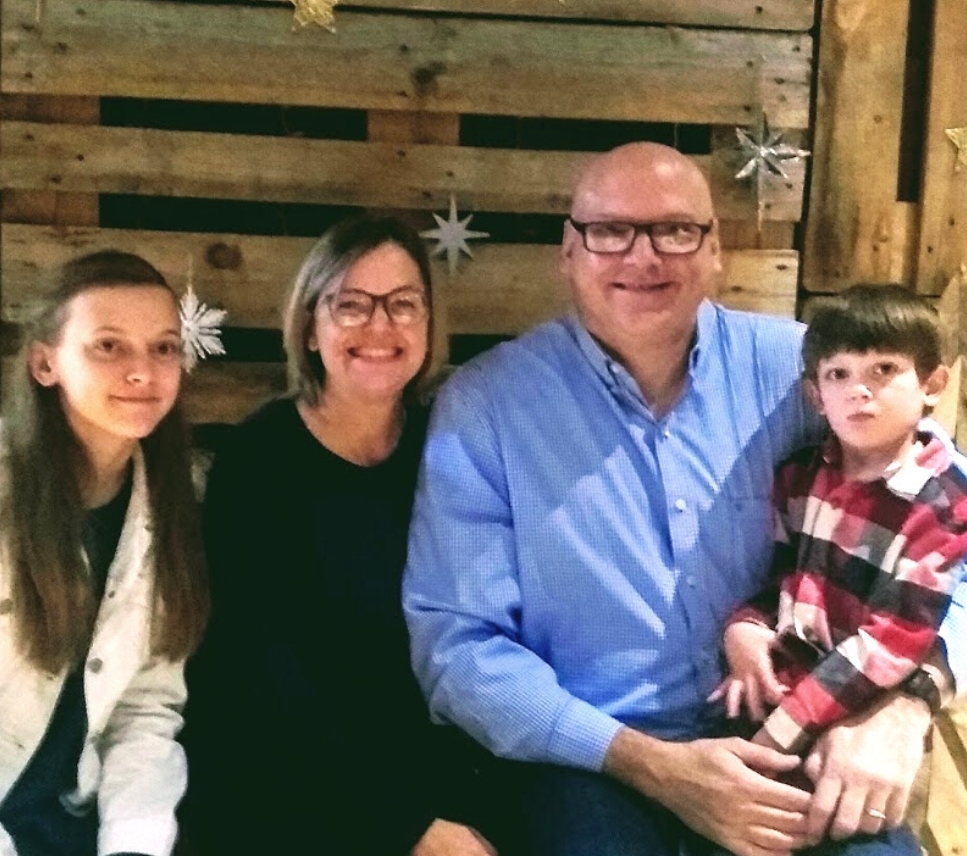 When Sam and I met in Washington state in 1990, we were two hopeful young adults with a heart for God but with some baggage. Since Sam had decided to follow Christ in college, he was eager to know the Lord more and received a calling to ministry. I (Jennifer) was raised in a Christian home and was saved at the age of six.
Sam and I met at the church where we both attended. At that time, he was in Bible College and was interning as a co-leader of the College and Career Group. We got married in 1991, and a few years later, we moved with our two small children to Pennsylvania to pastor a small Foursquare Church. This began years of ministry in which we had many exciting opportunities to serve the body of Christ.
God faithfully led us every step of the way
We then moved our family of five to Pensacola, Florida, to pastor a small Church of God. As we continued learning and growing together in the faith, there were times where we struggled and 'tripped over our baggage.' Still, God faithfully led us to healing and deliverance from iniquity in many areas of our lives. God healed Sam of some minor maladies such as stomach problems and allergies that he had struggled with since childhood. As God taught us more about self-deliverance, we desired to help others also receive freedom and healing in their lives.
We encountered a specific challenge because we found very few resources to help us grow in this area. We used whatever we could find and taught it faithfully. Although we had a basic understanding of freedom and deliverance, we were still uninformed about some of Satan's devices.
After four hurricanes in 2004, we began to consider leaving Florida, and we had our fourth child. In 2005, we moved to New Albany, Indiana, where we have remained for over fifteen years. We initially moved there to take a pastoral position. However, when Sam began to have some health problems related to high blood pressure and diabetes, we felt released to step down from full-time pastoral ministry for a season. Yet, we still helped plant a couple of churches during that time. Sam remained an elder, and as God continued to reveal His truth to us and heal our hearts, Sam began preaching and teaching again.
When we cry out to the Lord for mercy, He hears us.
It was difficult watching our two eldest children leave the nest. Sam was working very hard, and I had an unloving, stressful job, but we would often cry out to the Lord for mercy for our family during quiet moments. During one of those moments, I heard the Lord whisper this to my heart, "But if the Spirit of Him that raised up Jesus from the dead dwells in you, He that raised up Christ Jesus from the dead will also quicken your mortal bodies by His Spirit that dwells in you." (Romans 8:11). I knew that this message was especially for Sam for healing.
He had recently developed plantar-fasciitis and painful bone spurs in his feet that resembled large claws on the x-ray. I called him at work and shared what God had said. He called me back later and said, "My feet don't hurt!" We rejoiced in God's mercy and healing. We made some lifestyle changes and began walking, which brought a tremendous boost to Sam's health, and his blood glucose and blood pressure levels returned to normal.
A time of promise and refreshing
This was a time of refreshing for our weary spirits. A few weeks after Sam's feet were healed, I heard the Lord say, "I'm going to heal Sam the rest of the way." I wasn't sure how but I trusted that God would do it. In 2014, we met a lady who had attended the For My Life® Retreat at Be in Health. She had a powerful testimony of healing from various ailments, including Lyme disease and MCS/EI (Multiple Chemical Sensitivities and Environmental Illness).
Having very little success in healing, we were curious to see what Be in Health had to offer, and in October 2015, Sam and I attended the For My Life Retreat and the Walk Out® Workshop the week after. Through our time at Be in Health, God began to do 'a more excellent' work in our hearts and lives. We finally understand the spiritual root issues that God had been walking us through. Upon returning home, we felt lighter than we had in some time.
We finally saw the fruit of our faith
The joy continued to grow exponentially as we began to realize the scope of the changes we had experienced. Soon after, I left the unloving job that God had been speaking to me about. And when our eldest son was diagnosed with stage four lymphoma, God helped us respond to the diagnosis with peace. God rearranged many things during that time. We ministered to our son, and over that next year, many parallels in our journey allowed us to be open and share with him.
The following year was one of our family's best years to that point. We discovered that we would be having our fifth child at the age of 46 and 49. What an amazing surprise, full of hope and promise! Jackson, which means "favored of God," was born just after our oldest son received a "cancer-free" bill of health, and God knit our hearts together again.
God gave us the desire of our heart
As we journeyed on in freedom, we desired to be obedient to God's calling and to share and grow with others, so we applied to be associated with ACTS Global. In 2019, Sam and I attended the Marriage Retreat at Be in Health, led by Pastors Henry and Donna Wright. At the end of that week, we were blessed to be ordained by the Hope of the Generations Church's leadership to be ACTS pastors.
We are blessed to now minister to the ACTS Church that God is building here in New Albany, Indiana, that we have named "Hope Church." We are thrilled to be a part of what God is doing through Be in Health and ACTS Global. We are so thankful to Father God for helping us to keep our eyes on Him.
The Church has been a tremendous encouragement to us as we are being built together into a house of God and grow as overcomers. As we walk in freedom and deliverance together, we have been able to help and heal others, and we look forward to helping many more people as God brings them. A member of our congregation recently declared, "Five years from now, we will be able to say that this church was started during the pandemic of 2020." Thanks be to Father God in Jesus' name for the church that He establishes and builds.
Please prayerfully consider joining us too!
Are you praying about where you can find a local church gathering that upholds the gospel's integrity and simplicity and operates in the fruit and power of the Holy Spirit? An ACTS Church may be what you are looking for. Click here to find a list of ACTS Churches and see if there are any in your area.
Perhaps there are not any ACTS Churches in your area yet. Please agree with us, and remain steadfast in prayer that God will raise ACTS Pastors in your areas with a heart after His to faithfully lead His flock. In the meantime, Hope of the Generations live-streams our Sunday services on the main BeInHealth.com page and our YouTube channel. We welcome you to join our services starting at 10:30 am EST.
You may be the answer to our prayers
Perhaps God is already pulling on your heart and nudging you towards pursuing the possibility of starting an ACTS Church. Will you please take that step of faith and reach out to us. Our team is here to support you, mentor you, and help you discern if this position is right for you.
We know this for sure, God is always faithful. God answers our prayers. And He will complete the good work that He has started in us!
Blessings,
The Be in Health Team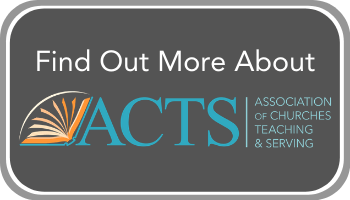 Meet more of our ACTS Pastors:
Save this article for later, pin it now!