Be in Health is the ministry arm of Hope of the Generations Church and governed by the five-fold ministry of Hope of the Generations Church, which is a member of ACTS Global. 
Be in Health's Co-Founder and President, Pastor Donna Wright, is the Senior Pastor of Hope of the Generations Church.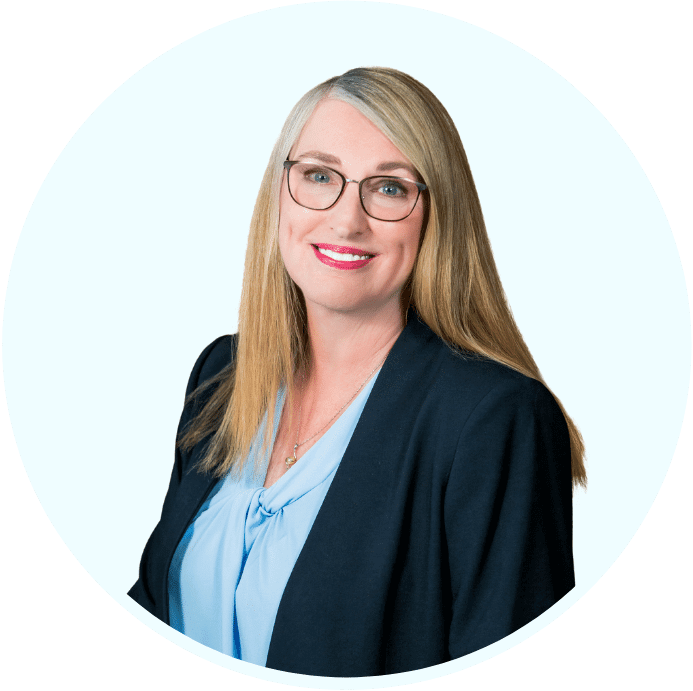 PASTOR DONNA WRIGHT
Pastor Donna Wright co-founded Be in Health and Hope of the Generations Church (formerly called Pleasant Valley Church) with her late husband, Dr. Henry W. Wright. Currently, Pastor Donna is the CEO of Be in Health® and the Senior Pastor of Hope of the Generations Church.
She has been involved in ministry since her marriage to Dr. Wright in 1993. Together, they conducted conferences and ministered all over the world. They also developed numerous ministry programs, including the world-renowned For My Life® Retreat.
Pastor Donna brings a dynamic perspective to everything she participates in. She brings Godly wisdom, life experience, and nurturing care to all aspects of the church and ministry. On occasion, she teaches at the Be in Health retreats. Still, you can more often find her working behind the scenes as the executive and administrator to keep the team rolling and functioning optimally at all levels. She finds great joy in working with her team of elders to fulfill the vision that God gave her and Dr. Henry W. Wright for the church and ministry.
Pastor Donna is also eternally grateful for the investment her husband, Dr. Wright, made into her life. He put tremendous effort into preparing her for this role with God's help. Though Dr. Wright's presence is greatly missed, his legacy continues through Pastor Donna's faithful continuance. She says that one of the most important things he poured into her is the fact that the Word of God is the absolute truth and that she always has a friend in Jesus. Her greatest desire is to lead others into that place of love and relationship with God and to see them grow into their unique roles in the Body of Christ.
She takes abundant joy in spending time with her children, grandchildren, and great-grandchildren and in seeing God raise up the next generations. In her downtime (rare but treasured), you might find her birdwatching, crocheting, crafting, or you may not find her at all, because she's gone camping.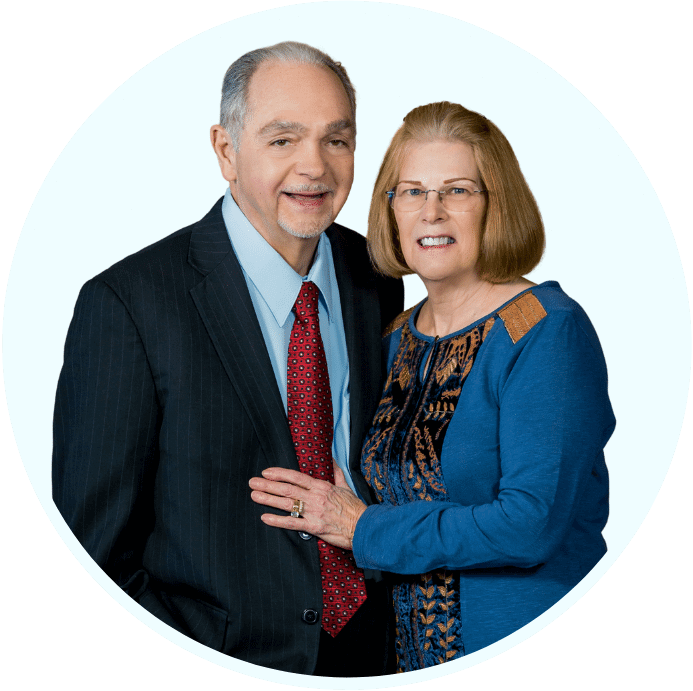 PASTOR BENNY PARISH
Pastor Benny and his wife, Jodie, came to the For My Life Retreat at Be in Health in 2005. They read some of Pastor Wright's teaching materials and were interested in learning more with the intent to help others.
They were not expecting to receive healing in their own lives. As a result of applying the Biblical principles that they learned at the For My Life Retreat, Pastor Benny was healed from severe allergies, and Jodie was healed of asthma. Shortly thereafter, they moved to Thomaston and volunteered for three months until Pastor Wright asked them to join his team full-time.
Pastor Benny was previously a pastor before he came to Hope of the Generations Church (HGC). However, he was officially ordained as a Pastor of HGC in 2009. He also serves as the Chief Financial Officer of Be in Health and HGC and is on the Executive Team of Be in Health. He teaches and ministers in many Be in Health retreats and courses, as well as Be in Health's on-the-road conferences nationally.
Pastor Benny is passionate about helping others prosper spiritually and to be in health. He provides sound doctrine that is easy to understand, highlighting the wisdom and value of the Word of God. He is a classic car fanatic, a dedicated green thumb, and loves to date his awesome wife every day.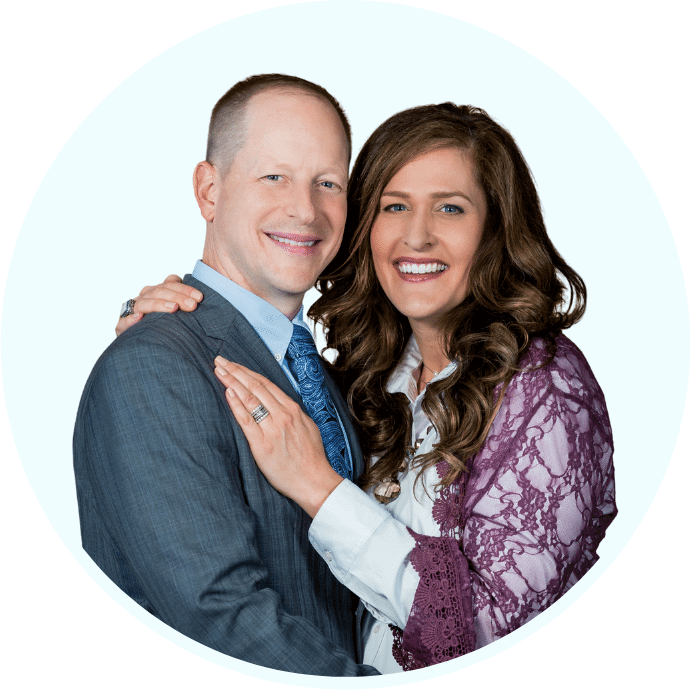 PASTOR JOHN AND ADRIENNE SHALES
Pastors John and Adrienne Shales only intended to spend the first year of their marriage in Thomaston, GA, at Hope of the Generations Church and Be in Health. It didn't take them long to realize they were going to be here for life. They have since had seven children. They trained under Dr. Henry and Donna Wright for over 18 years and bring a unique perspective to the Be in Health message.
Along with pastoring, Pastor John also helps spearhead ACTS Global (Association of Churches Teaching and Serving®). This initiative supports existing and start-up churches and gatherings that are like-minded around the world. The vision of ACTS Global is to restore and implement the power and integrity of the 1st Century church for today.
Pastor John's background in physical therapy and missions mesh together at Be in Health as he enjoys helping others be whole: spirit, soul, and body. You can find Pastor John teaching in many Be in Health Retreats and courses and teaching and ministering nationally with the Be in Health travel team.
Pastor Adrienne is passionate about evangelism and outreach. She works alongside her husband in ministry, teaches, and ministers at the For My Life Retreat and on-the-road with the Be in Health Team, and serves on the Be in Health Executive Team. In addition, Pastor Adrienne speaks nationally outside of Be in Health events to tweens, teens, college-age, and adults, bringing "hope to the generations." Her background in social work, sociology, and global missions gives her a wide-lens perspective in her diverse outreach opportunities through Be in Health and beyond. Through Pastors John and Adrienne's practical and relational style of teaching, many have gained the confidence to walk out of Satan's kingdom and live in the newness of life.
They treasure long walks and hikes in nature and carry their hammocks "just in case" they can find some chill-time between two trees during their travels. They enjoy geocaching with their children and are always looking for some great international food (does Tex-Mex count?).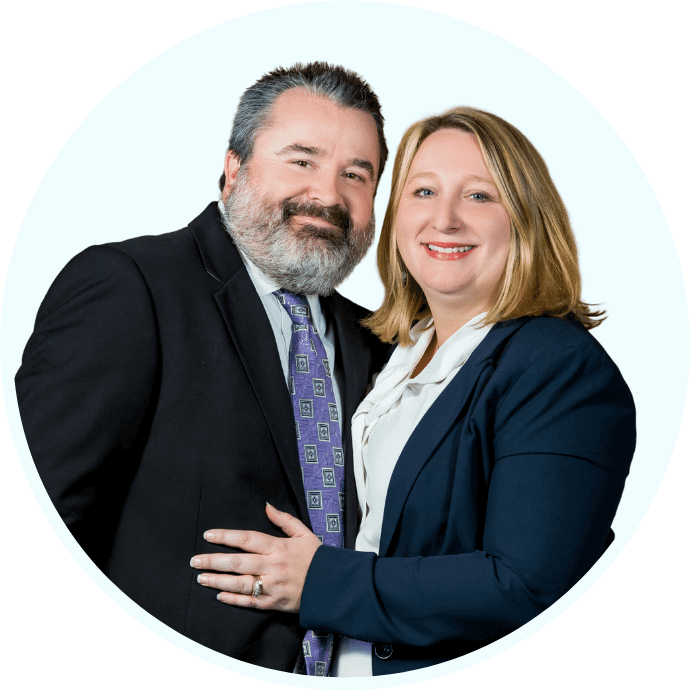 PASTOR SCOTT HARPER
Pastor Scott Harper and his wife, Sarah, have been at Be in Health training under Dr. Henry and Donna Wright for over 18 years. Along with being a father of 11 children and a Pastor at Hope of the Generations Church, he also is the Principal of Overcomers' Academy®, HGC's Pre-K -12 school. Additionally, he is very involved in the local community.
Pastor Scott teaches and ministers at the For My Life Retreat, at Be in Health's on-the-road conferences, and is on the Executive Team at Be in Health.
Coming out of law enforcement to be in ministry, Pastor Scott still carries a desire to ensure the safety of God's kids. He is passionate about helping the Body of Christ learn to love each other and teaches them how to be a safe place for each other in their overcomer journeys. Pastor Scott has a way of taking tough topics and making them easier to digest without watering them down through his personable and transparent teaching style.
He and Sarah, the administrator and a teacher at the Academy, spearhead HOPE Farms on HGC's 38-acre retreat center. There, the Overcomers' Academy students learn the pioneer living skills of shelter-building, do-it-yourself projects, growing, harvesting, food preservation, and various old-school survival skills.
Between the two of them, Pastor Scott and Sarah can figure out solutions and life hacks to pretty much anything (well, maybe not everything, but close enough!). They enjoy homesteading, hunting, good food, RVing, and good music.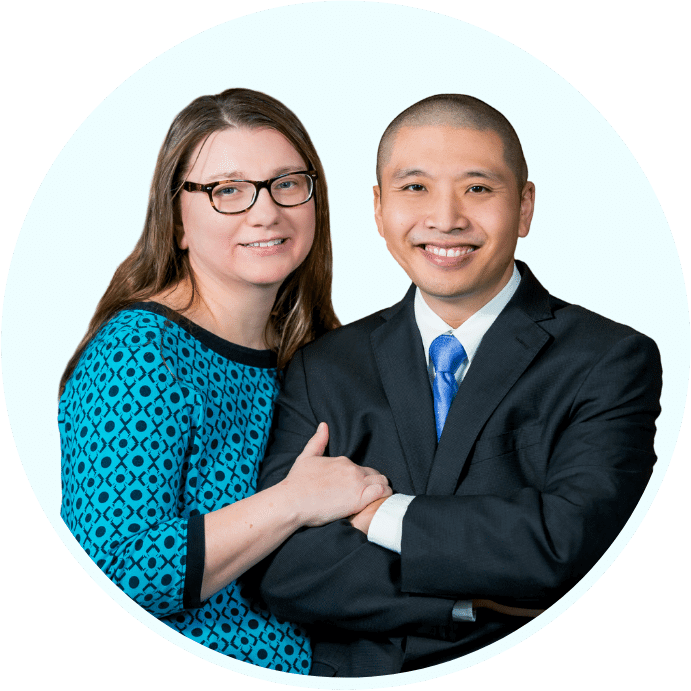 ELDER SCOTT IWAHASHI
Scott first came to Be in Health in 2005 to attend the For My Life Retreat. He came searching for healing from carpal tunnel syndrome that threatened his professional illustration career, and he desired proof that God was real. The Bible claimed healing and miracles were possible, and this was his opportunity to find out.
That week propelled him to test if the Bible's claims were genuine, with the intent of dedicating his life to understanding and applying its truth. Through applying the For My Life principles, he has received healing in many areas, including dramatically improved eyesight, reversing of severe bow-leggedness, and healing of carpal tunnel syndrome.
As a part of the Be in Health Team, Scott was challenged by Dr. Wright to search Scriptures, scientific, and other data for himself, rather than blindly accept various opinions. Dr. Wright taught him that living for truth is not convenient, but anything meaningful rarely is.
In August of 2019, Scott was ordained as an elder of Hope of the Generations Church by Pastor Henry Wright. He continues to investigate the Word with this very practical approach: if the Bible is true, then we should see the fruit of the fulfillment of Scripture in our lives, our churches, and our families, including miracles and healing. If we don't see that fruit, it is time to find out what we are missing.
Scott met his wife, Allison, at Hope of the Generations church, and together they have seven children. He is grateful for his family and for learning how to live a normal life. He still enjoys drawing as a creative outlet, although he no longer pursues art as a full-time profession. Some of his children are already picking up his artistic talent as well.