It sounds a little counterintuitive to talk about death at Be in Health®, doesn't it? Wouldn't it be great if we had the spiritual root to death to avoid our physical demise? Ha! There is no such thing. At Be in Health, we look at issues that cause premature physical death. However, when it is time to go, we switch gears and help individuals prepare and walk through the event without torment. In order to do this, it is important to understand what the Bible says about death and dying.
What is death? It depends if we are talking about the physical vs. spiritual dimension. For some, death is both. For others, it is merely physical. Many scriptures prepare us for the process of dying, the event of death, and the afterlife. Scriptures tell of some individuals taking the physical trip more than once to bring glory to God. Ultimately, believers should favor God's timing of death because it comes with an encounter with Him and a super upgrade!
Making peace with death
In Ecclesiastes 7:1-2, the reference to death instructs the living on what to value and prioritize in life.
A good name is better than precious ointment; and the day of death than the day of one's birth. It is better to go to the house of mourning, than to go to the house of feasting: for that is the end of all men; and the living will lay it to his heart. Ecclesiastes 7:1-2 KJV
No person in their right mind looks forward to going to someone else's funeral. The house of feasting has its place, but the house of mourning will deposit something special on your heart that no amount of celebration will do.
Ecclesiastes is famous for its conclusion of all of life's questions and searches for meaning. Solomon wraps up his spiritual research paper in a poetic and detailed word-picture of a peaceful departure (Ecc.12). Death is not to be feared but understood before we go through the process. Death is a master, but not the Master. If the vision for your life is earthly, there will be torment in the end. But if you live eternally minded, preparations for that moment are incremental and thoughtful according to the Word. Live heavenly minded throughout your life, and in the end, the sting of death will not be there.
Let's address the fear of death
Have you considered that the unsaved go into eternity? They don't live for eternity. However, they do exist in a state of death for eternity (see Luke 16). Depending on what sources you read, the second greatest fear in mankind is death. At the core of this fear is what is behind it – a final judgment of the soul. Believers and unbelievers alike receive a judgment after flying away; believers account to Jesus, and unbelievers stand before the Father. Unbelievers don't respect the judgment coming their way enough, but unfortunately, many believers are tormented about theirs! This should not be so.
Henceforth there is laid up for me a crown of righteousness, which the Lord, the righteous judge, shall give me at that day: and not to me only, but unto all them also that love his appearing. 2 Timothy 4:8
The righteous have no need to be anxious or delusional about meeting the Lord because their conscience is clear by the record of works of obedience they have stored up.  Judge yourself now so that you will not be judged.
For if we would judge ourselves, we should not be judged. But when we are judged, we are chastened of the Lord, that we should not be condemned with the world. 1 Corinthians 11:31-32
What causes a phobia of death and dying?
The definition of thanatophobia is a fear of the dying process and one's passing. At Be in Health, we teach that the suffix '-phobia' is a class of fear spirits with a specific assignment. Depression, PTSD, and anxiety disorders may feed into this phobia. These may stem from life circumstances, trauma, cultural perspectives of death, and even repetitive media and movie exposure, all giving rise to this spirit's influence.
Keep in mind that the spirit of death and spirits of fear of death are your enemy; they are no different from bitterness or a deaf and dumb spirit. All evil spirits have already gone into death; they are in a constant state of spiritual death. What a horrible existence! But their activities don't stop. They tempt anyone physically living to experience their torment with them. They have been in this torment ever since they vehemently rebelled against God, which was in a time before Adam and Eve.
God wants to overthrow the fear of death in your life
Yea, though I walk through the valley of the shadow of death, I will fear no evil: for thou art with me; thy rod and thy staff they comfort me. Psalm 23:4
Why is there no fear? Because the correction of the rod and staff provide confidence on the day of judgment. Paul took the Psalms 23 perspective of boldness in the face of death and added an overcomers' proclamation – to die is gain!
According to my earnest expectation and my hope, that in nothing I shall be ashamed, but that with all boldness, as always, so now also Christ shall be magnified in my body, whether it be by life, or by death. For to me to live is Christ, and to die is gain. Philippians 1:20-21

…Let me die the death of the righteous, and let my last end be like his! Numbers 23:10
God does not delight in death.
Let's all desire the death of the righteous! There are false martyrs, but that is a separate topic. For this article, the Church must live as Christ, demonstrating an overcomers' faith over death to a spiritually dying world. Psalm 116 says, 'the death of a saint is a precious,' or, interpreted more precisely, God's saints' passing is costly! Even Jesus' dying process brought a heathen Roman to repentance and salvation. He does not have one iota of desire to see anyone die, sinner or saint, because death is His enemy.
The last enemy that shall be destroyed is death. 1 Corinthians 15:26
Preparing for Death – The Requirements for Obtaining a Crown
So, live your life with the end in mind. What crown (or reward) will you receive when you meet the Judge of your soul? It is not a pin-the-tail-on-the-donkey guessing game. Scriptures make it clear what is required to obtain a crown or crowns (there are at least 5).
#1 Baptism
First, recover yourself from the snare of fear of death or even the dying process. If you have entertained the fear of death or judgment, there is a spiritual path of escape. Be baptized (immersed) into Christ's death through the sacrament of water baptism. If you've not done this, you are susceptible to temptations because water baptism is an instruction from the Lord we must obey. Be baptized into His death and then continue your walk in the newness of life. Walk with the Father as Christ did.
Know ye not, that so many of us as were baptized into Jesus Christ were baptized into his death? Therefore we are buried with him by baptism into death: that like as Christ was raised up from the dead by the glory of the Father, even so we also should walk in newness of life. For if we have been planted together in the likeness of his death, we shall be also in the likeness of his resurrection. Romans 6:3-5
#2 Planning for Death
Second, overcomers play the long-game. Make a plan; include financial provisions, share your last thoughts to loved ones in writing, make sure they can get to your passwords, etc. But go a step further and include your judgment. If you're an unbeliever and have not understood the spiritual birth necessary to receive eternal life through Jesus, reach out at the link below, and we will introduce you to your Father in Jesus' name. If you are a believer, take the time to do proper spiritual inventory at the For My Life Retreat.  It is a safe place to work out your salvation before you meet Him face to face.
The wise write down a vision for their life. Start with a couple of points and revisit them as the seasons of life change. Habakkuk 2:1-2 is a great instruction on this. The purpose of a vision for your life is truly about discovering how well you take a reproof and make the necessary adjustments.  Do you want your interview with Christ to go well?  Write down what needs to change before you meet Him!
I will stand upon my watch, and set me upon the tower, and will watch to see what he will say unto me, and what I shall answer when I am reproved. And the LORD answered me, and said, Write the vision, and make it plain upon tables, that he may run that readeth it. Habakkuk 2:1-2
#3 Trust God
Lastly, trust in the Lord with all your heart. Love God and revere Him. Give thanks to your Maker and King. Open your heart to Him, for He is the way, the truth, and the life. You did not make yourself, so don't take the cares of life or the process of dying as if it is an ominous pending doom. Dwell with God with faith and be in love with Him before you see Him face to face, and all will go well.
Because thou hast made the LORD, which is my refuge, even the most High, thy habitation; There shall no evil befall thee… Psalm 91:9-10ª
Death is merely a bridge for believers
According to the Word of God, death is not something to be dreaded. In fact, it is a glorious entrance into the perfect life, the REAL LIFE that God originally intended for us before the fall of Adam. Resist the devil!  He is out to steal the joy of your life today by projecting evil onto the time of death. You can trust God that He will be faithful to fulfill His promises to you both in life and death. Look to Jesus as the perfect example of submitting to death with hopeful expectation for the joy that is set before us.
Looking unto Jesus the author and finisher of [our] faith; who for the joy that was set before him endured the cross, despising the shame, and is set down at the right hand of the throne of God. Hebrews 12:2 KJV
The power of the gospel in us is found in this final scripture:
O death, where is thy sting? O grave, where is thy victory? The sting of death is sin; and the strength of sin is the law. But thanks be to God, which giveth us the victory through our Lord Jesus Christ. 1 Corinthians 15:55-57 KJV
May God bring peace and hopeful expectation to your hearts for the joy that is set before you and the victory over death that He has given you through Jesus Christ.
Blessings,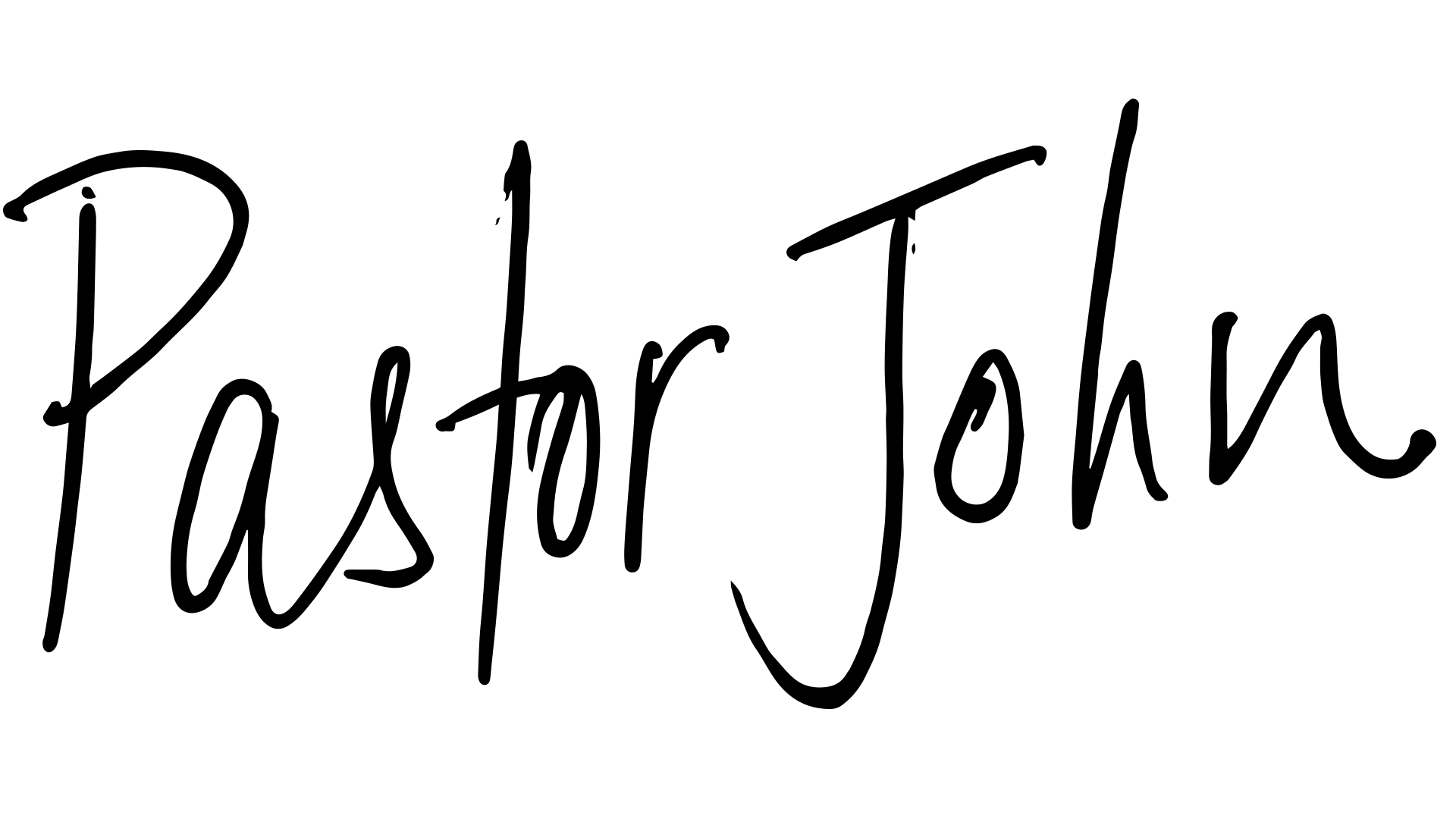 If you want to talk to someone about how you can receive eternal life through Christ, contact me:
email: jshales@beinhealth.com or call: 706.646.1492
Would you like to read more articles related to this topic?
Learn more about the wondrous hope of Life After Death in this profound teaching by Dr. Henry W. Wright: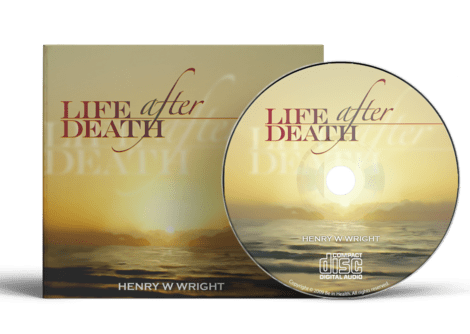 Pin this article now to save it for later and share it with others!