The Worthmans' journey to becoming ACTS® Pastors and how they learned to embrace the Father's Love, and experienced how all things work together for good to them that love God.
The Bible is full of stories of real people that lined themselves up with God's will and His ways so that He could use them in their generation. Their journeys were not without challenges and struggles along the way. Yet through it all, God showed them His faithfulness to recover them and put them back on track. God works in the same way with us today. Our humanness does not deter him, He does not expect perfection; He is looking for hearts that are open to the leading of the Holy Spirit to mold them into who He created them to be.
The Worthmans' journey is a testimony of God's incredible love and faithfulness as He prepared them for their current role as ACTS (Association of Churches Teaching and Serving®) Pastors. Through their journey of growing up as overcomers, the Worthmans have learned that God truly can take what the enemy intended for evil and use it for good.
And we know that all things work together for good to them that love God, to them who are the called according to [his] purpose. Romans 8:28 KJV
Travis' challenges led to hope in God
From the time he was a child, Travis suffered from chronic migraine headaches. The headaches continued into adulthood and caused him a lot of pain, internal confusion, and stress. During a difficult marriage and a traumatic divorce process, he also started to experience Attention Deficit Disorder (ADD) symptoms. The decision to divorce and the following process brought a lot of fear and uncertainty, which triggered the onset of Irritable Bowel Syndrome (IBS).
As a result of the stressful environment caused by their strained marriage relationship, Travis' son was born with painful itching rashes from eczema. At times, the eczema would cover his body and prevent him from sleeping. Fear caused his parents to question what he was reacting to, and they began restricting his diet.
Following the divorce, Travis' daughter was diagnosed with ADD and placed on medication to manage it. Through obstacles of custody and visitation rights, the children's hope was deferred (Proverbs 13:12), and the uncertainty of their future caused considerable stress. Through all of this, Travis started to learn to place his focus, trust, and hope in God to provide the best possible outcome for their future.
Kathy's health struggles
Kathy's health challenges started with chronic sinus infections in 2008. Although she sought the medical community for answers, she was unable to find any. In 2009 a chiropractor who was treating her with nutritional testing performed a food sensitivities test on her. She had the most extended list of severe food intolerances that he'd ever seen. As a result, this led to a path of isolation, fear, anger, and self-pity.
Through this all, God was still faithful and was not slow in keeping His promises.
The Lord is not slack concerning his promise, as some men count slackness; but is longsuffering to us-ward, not willing that any should perish, but that all should come to repentance. 2 Peter 3:9 KJV
The beginning of their journey together
In 2014 Travis and Kathy met, and they got married a year later. They joined together their hopes, dreams, diet restrictions, headaches, but also their pursuit of God. Both of them knew from Scripture that God was able, God was still on the throne, and He was capable of changing their spiritual and physical conditions. They just needed some guidance and course correction.
God began working things together for good in the Worthmans' lives
In the summer of 2017, the Worthmans attended the For My Life® Family week. It was there that they were first introduced to the Father's love and received understanding and instruction in how to identify and overcome the devices the enemy was using against them.
For to this end also did I write, that I might know the proof of you, whether ye be obedient in all things. 10 To whom ye forgive any thing, I [forgive] also: for if I forgave any thing, to whom I forgave [it], for your sakes [forgave I it] in the person of Christ; 11 Lest Satan should get an advantage of us: for we are not ignorant of his devices. 2 Corinthians 2:9-11 KJV
They realized that to defeat their fears, they had to receive Father God's perfect love.
There is no fear in love; but perfect love casteth out fear: because fear hath torment. He that feareth is not made perfect in love. 1 John 4:18 KJV
Receiving the substance of their hope
As they supported each other in their overcomer journey and lined themselves up with the truth from the Word of God, they began to receive the substance of their hope: wholeness. Travis' headaches, IBS, and ADD symptoms gradually lessened and were replaced with peace. His son's eczema also reduced over time, and he can now eat anything without fear. Also, his daughter's ADD symptoms began to fade, and she can now focus more than ever. Kathy no longer suffers from sinus infections and can once again enjoy any food she wants without fear or negative symptoms.
Now faith is the substance of things hoped for, the evidence of things not seen. Hebrews 11:1 KJV
God continued to show himself faithful for the Worthmans
In 2018 the children's mother had a remarkable change of heart and changed the custody orders so that Travis would have primary custody. This was an answer to many prayers, and one of the ways that God has shown Himself faithful in their lives.
The Worthmans stepped into their calling
In 2019, Pastors Henry and Donna Wright ordained Travis and Kathy as ACTS Pastors. Through this season, God worked on their hearts to become skillful in His Word and prepare them to lead their own local flock. They both have a desire and a passion for teaching the Biblical principles from Be in Health® and to help others understand why they are sick and how they can be made whole.
Currently, the Worthmans reside in Thomasville, Georgia, and Pastor their own ACTS Church together. They have continued to grow as a family from healing together to learning how to operate in godly order in their home. Travis' job as a Chiropractic Doctor allows him to see, first-hand, the dis-ease and conditions that sin and iniquity cause in humans. God has provided opportunities for him and Kathy to pray for and minister to those in need through His line of work and witness His faithfulness in restoring relationships with God, others, and themselves.
As a family, the Worthmans enjoy hiking, traveling, camping, and playing family games together.
God wants to meet you in your unique journey too!
Every person's journey is unique, yet one thing remains constant: God is forever loving, faithful, patient, and longsuffering towards us. His plans for us are not limited or thwarted by our humanness. In fact, He makes allowance for us, knowing that we are just dust.
For as the heaven is high above the earth, [so] great is his mercy toward them that fear him. 12 As far as the east is from the west, [so] far hath he removed our transgressions from us. 13 Like as a father pitieth [his] children, [so] the LORD pitieth them that fear him. 14 For he knoweth our frame; he remembereth that we [are] dust. Psalm 103:11-14 KJV
Your past does not disqualify you!
He does not hold our past against us but rather He wants us to press on towards His purposes, plan, and promises for us.
Brethren, I count not myself to have apprehended: but [this] one thing [I do], forgetting those things which are behind, and reaching forth unto those things which are before, 14 I press toward the mark for the prize of the high calling of God in Christ Jesus. Philippians 3:13-14 KJV
God has a plan for your journey too. He sees where you are right now, and although it may not seem like it, He is gently drawing you to Himself. He has prepared a place for you in the Body of Christ that only you can fill, but He needs you to seek Him to discover what that place is.
Are you being called to fellowship?
He led the Worthmans to their place as ACTS Pastors of their local flock. Perhaps He is calling you to join an ACTS gathering in fellowship as a member of His body. Or He may be drawing your heart to lead an ACTS Church in your area. We encourage you to seek Him diligently and to surrender to His calling on your life so that He can complete His good work in you.
Humble yourselves therefore under the mighty hand of God, that he may exalt you in due time: 7 Casting all your care upon him; for he careth for you. 1 Peter 5:6-7 KJV
Learn more about ACTS Global
If you would like to find out more about ACTS Global, you can visit us here!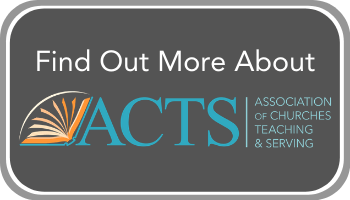 To find a local fellowship in your area, click here. Feel free to reach out to our ACTS Pastors and make yourself familiar with them. They are ready and excited to serve you!
If you are thinking of pursuing the possibility of joining ACTS Global as a Pastor, click here and prayerfully submit a form to us so that we can connect with you and offer guidance and support.
Be Blessed!
The Be in Health Team
Meet more of our ACTS Pastors:
Would you like to read more about ACTS Global? Here are some related articles:
Find out more about the retreat that changed the Worthmans' lives!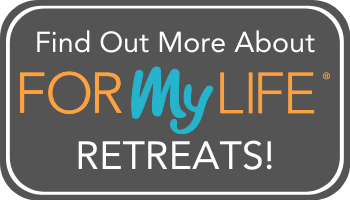 Pin this to save this article for later and share with others!