Overcoming
Multiple Chemical Sensitivity –
Environmental Illness
(MCS/EI)
A Biblical approach to identifying and defeating the spiritual root causes of Multiple Chemical Sensitivity and Environmental Illness. The Bible holds keys to help you with overcoming MCS/EI. Through applying the insights that we teach at Be in Health®, thousands of others have defeated MCS/EI in their lives. You can too!
Who Is Affected by MCS/EI
In America alone, an estimated 55 million adults are afflicted with an acquired, hypersensitive response to foods and chemicals with adverse physical reactions. It is called Multiple Chemical Sensitivity and Environmental Illness. It is interesting to note that this disease is primarily a female disease, 85-90% of those who are afflicted by it are female. In addition, it involves a compromised immune system. People who are afflicted with MCS/EI often have peripheral diseases (diseases that are a byproduct of similar spiritual root issues) including candida, fibromyalgia, hypothyroidism, toxicity, chronic fatigue syndrome and more. 
The medical community will try to help a person recognize and avoid the things that will possibly trigger reactions. At Be in Health, we take a different approach- we target the root cause of the issue.
The big questions are:
Why did you get MCS/EI in the first place?
What is the root cause of MCS/EI?
How can you overcome it in your life?
We want to help you answer these questions and find real solutions for your life.
Here's how Be in Health can help you overcome
Be in Health has had more success at helping people receive complete healing of MCS/EI than any other medium of care or recovery. We have thousands of case studies of people who have applied the Biblical truth that we teach to their lives and have walked out into healing and wholeness of life without any new medications, treatments, diets, modalities of healing, or therapies.
Their success has been entirely contingent on restoration in these three areas:
Being restored to love and relationship with God,
being restored to loving and accepting themselves,
and being restored in relationship with others.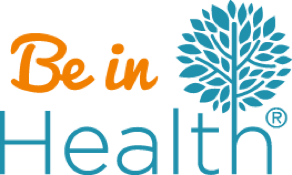 They recognized who their real enemy is; not food, not chemicals, not even people, but the kingdom of Satan and the fear that brings. Then they learned how to overcome that fear with God's help and find healing for any brokenness in their hearts. As a result, their body came back into peace and homeostasis and stopped reacting adversely to the old triggers- they were completely healed from MCS/EI!
You too can overcome MCS/EI and all of the peripheral diseases that may be afflicting you. God's Word has real solutions for your life, your health, and your wholeness.
Recent Blog Posts – MCS/EI
What does the Bible say about MCS/EI? Find out here. These blog posts include teachings, Biblical insights, research, and testimonies about how to overcome MCS/EI.
Need more encouragement? These people overcame MCS/EI. Their testimonies are sure to bring you hope for your own life and journey of overcoming MCS/EI.
These resources in our bookstore will provide valuable insights that you need to help you to overcome MCS/EI.