Don't underestimate the value of your journey – How God healed Lee and Cassandra's brokenness and gave them a fresh start as He prepared them to serve as ACTS Pastors in Tillamook, Oregon
ACTS Global® is an initiative of Be in Health® and Hope of the Generations Church to establish like-minded church bodies across the United States and worldwide. God intended the church body to be the hands and the feet of Christ in the earth. Dr. Henry W. Wright realized early on that he didn't just want to teach and minister to people and then send them back to dysfunctional environments. They needed safe places to learn and grow up together as overcomers, where God's heart of love, compassion, grace, and mercy is represented.
The church must also be a safe place for believers to be human, make mistakes, repent without condemnation, and recover themselves. This kind of environment lends itself to fostering the health and wholeness of the whole body. That is why, at Be in Health, we take the mission of establishing ACTS churches and supporting their local Pastors very seriously. We endeavor to carry on Dr. Wright's vision with God's help and with the help of those who answer His call to serve.
Lee and Cassandra are two of our ACTS Pastors who host a local fellowship in Tillamook, Oregon. God has led them on a fantastic journey as He prepared them for this exciting season of their lives.
Lee and Cassandra's Story
Lee was born LeRoy Walker, to a German-from-Russia family. After attending Portland State College and serving in the Air Force, Lee worked in their family-owned Solid Waste business. He also coached baseball, basketball, and soccer for several years.
He has a daughter from his first marriage. Later, his second wife, who had partnered with him in ministry, went home to be with the Lord after twelve years of marriage.
Lee is passionate about teaching others the truth from God's Word. He led several Bible study groups, and later, he ministered principles that were similar to Be in Health's 8 Rs to Freedom with a pastor friend for about seven years. However, after that pastor left the area, Lee struggled to find other pastors in his county who were like-minded. During that time, God comforted him by telling him, "Be still, I am sending someone they will listen to."
God's promise fulfilled
In 1999 a man came to Tillamook with a copy of the first edition of A More Excellent Way, by Dr. Henry W. Wright. This man shared his testimony of being healed after applying the Biblical principles he learned in Dr. Wright's book to his life. Many of the local pastors were also interested in what he had to share. Lee participated in some of his Bible studies; however, he still felt like something was missing from the teachings. As a result, Lee got personally connected with Be in Health and agreed with the wholeness of their doctrine. He has been involved with Be in Health for over twenty years since then.
A new passion ignited
Lee believed back then and continues to believe that deliverance is to be the ministry of the church. He attended the For My Life® Retreat for the first time in 2002. Afterward, he was inspired to share the Biblical truth that he'd learned with whoever would listen. Between 2004 and 2009, he ministered to others using Be in Health material, sometimes with a team and sometimes by himself. During this season, he met Cassandra, who was also excited about Be in Health's teachings. He asked her to help minister to other women because, until then, they had no female team members.
Cassandra's side of the story
Cassandra grew up in a small rural community in New England. Her parents divorced when she was three, and it was her mother's new husband who read her the Gospel and led her to the Lord when she was five. He later adopted her as his own daughter when she was ten.
While attending church one Sunday, Cassandra was inspired by the testimony of a visiting missionary, and she felt called by God into the mission field. She tumbled and jolted through "Christianity" and met her first husband at a mission-based Bible college. After a season overseas, they returned to the United States where she raised and homeschooled two of her children while they moved constantly around the country.
Cassandra watched generational iniquities overthrow her "Christian" marriage for seventeen years. She was devastated when the elders and pastors of their church explained that they didn't know any other way to help their marriage.
Healing from brokenness and restoration of hope
When Cassandra met Lee, she was a single mother who was heartbroken and looking for answers. Lee confirmed her suspicions; generational iniquities were working in her life, bringing curses with them. Along with God's Word, insights from Be in Health, and Lee's friendship, Cassandra and her daughter were healed of all their allergies. God also healed Cassandra's broken heart and put her back to work in His ministry with Lee.
Lee enjoyed working with Cassandra, so he asked her if she'd accompany him to a formal mayor's ball. She questioned his motives and asked him whether it was just as friends or if he wanted permission to court her. Today, after ten years of marriage, they now pastor an ACTS church together.
A shared passion to restore others
Their desire is to help God's people recover themselves and be reconciled to a relationship with the Godhead through God's grace and the Holy Spirit's help. They also equip God's people to serve others in God's Kingdom in whatever capacity the Father has prepared them for.
When they are not ministering, Cassandra enjoys hiking and gardening and together, Lee and Cassandra love ballroom dancing.
Developing safe places worldwide
Lee and Cassandra's church is one of thirteen and counting ACTS churches. ACTS Global endeavors to establish more and more ACTS churches so that the people we minister to here at Be in Health will have a safe fellowship to go home to if they don't have one already.
Perhaps, like Lee and Cassandra, you have been impacted by what you've learned at Be in Health. Do you have a heart to spread the Word and help restore God's people to the fullness of life that He intended for them? Would you prayerfully consider participating with us as an ACTS pastor in your community?
Seeking God for His will for your life
God is not looking for perfect people but for people with a heart that is perfect towards God, diligently seeking His love, His truth, and His ways in submission to Him. Perhaps God has planted a desire in your heart, but you do not feel ready to serve. Don't underestimate the value of your journey. Take that desire to God and submit it to Him so that He may begin preparing you and strengthening you for whatever purpose He has planned for you.
Whether you are considering taking the next step of pursuing a role in ACTS Global or you are seeking a local, like-minded fellowship, you will find the information you need at actsglobal.com. If you are looking for a local fellowship, feel free to contact the ACTS Pastors in your area and get acquainted with them. If you are looking to partner with us as possible ACTS pastors, please reach out to us via the ACTS global application form.
Blessings,
The Be in Health Team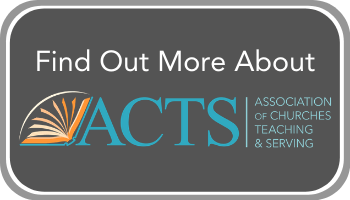 Would you like to meet more of our ACTS Global Pastors? 
Would you like to read more about ACTS Global? Here are some related articles:
Read the book that started Lee on his journey with Be in Health!
Here you will understand why mankind has diseases, identify specific blocks to healing, and discover spiritual pathways to health.