Have you ever thought about God as a family man? It may seem like a strange concept, but He does refer to us as His children and Himself as our Father throughout the scripture. We are treasured and valued by Him, and He wants us to participate with Him in His kingdom purposes. It is important for us to understand God's design for a real, safe, and loving family environment so that we may be unified in love with God and each other. There is nothing scarier to the enemy than for God's people to be restored to love and fellowship. ACTS® Global (Association of Churches Teaching and Serving®) is an unprecedented opportunity to restore the family of God and to overthrow the works of the enemy in our homes, our nation, and the world. Our world desperately needs safe places for God's people to join together in unity and fellowship and to grow up in their identity in Christ.
Then saith he unto his disciples, The harvest truly [is] plenteous, but the labourers [are] few; 38 Pray ye therefore the Lord of the harvest, that he will send forth labourers into his harvest. Matthew 9:37-38 KJV
United in one goal
We are so grateful for the precious people who have come forward and taken on the initiative to become ACTS Pastors and shepherd local church gatherings. Most of them host home churches, while some have expanded to larger church settings. However diverse each gathering is, the hearts of the pastors are united in this goal, to restore the family of God. We want to see God raise His people up to operate the way the churches did in the book of Acts in the Bible with unity, power, and authority by the Holy Spirit.
The Isaacs are ordained ACTS pastors in Louisville, Kentucky. Today they are sharing a bit about their journey and their vision for their local assembly. Read to the end to find out more about ACTS Global and how you can get connected with a local fellowship or possibly even partner with us as ACTS pastors!
Isaacs ACTS Testimony:
Our journey to becoming ACTS pastors has been a simple yet complicated one. We thought we were Christians, but we carried all of the junk of the world; we looked no different. However, when our young son declared, "I am an atheist," our lives were turned upside down. After we worked through shock and disbelief, we began questioning, "If he grew up in a Christian home, how did he get to the point of becoming an atheist?" We wondered how he did not believe in the Jesus we had presented to him all his life. This led us to ask ourselves, "Who is the Jesus of the Bible; the powerful, life-changing Jesus?"
Two months later, someone told us about Be in Health®. David attended a For My Life® Retreat a month later, and I followed a few months after him. So the journey began.
How God prepared our  hearts to serve Him
Over the next seven years, we received revelation after revelation, more and more truth, and much healing. Then God planted a desire in our hearts to serve in a greater way. So we sold all we had, including our retirement dream home, and embarked on a year of mission work. During this time, we really discovered our calling as shepherds of God's flock.
In October 2019, we were ordained by Pastors Henry and Donna Wright as ACTS Pastors. We currently shepherd the Harvest Gathered Church in Louisville, Kentucky. Here, we do things a bit differently than the traditional church. We guide those in our church family to grow in their identity in Christ and to do the things that He did; to preach the gospel, heal the sick, cast out demons, and baptize in water and the Holy Spirit. We want those who fellowship with us to know that Jesus is worth living and dying for.
And these signs shall follow them that believe; In my name shall they cast out devils; they shall speak with new tongues; 18 They shall take up serpents; and if they drink any deadly thing, it shall not hurt them; they shall lay hands on the sick, and they shall recover. Mark 16:17-18 KJV
We want to restore others to relationship and identity in God
We meet so many believers who are shipwrecked in their faith because they believe that they have to live like someone else, like a famous pastor or evangelist, for example. They get stuck comparing themselves to others rather than finding their identity in Christ; they are orphaned spiritually. Today, with what we see going on in the world around us, Christians throughout the earth need to know that they have a Heavenly Father who loves them!
Behold, what manner of love the Father hath bestowed upon us, that we should be called the sons of God: therefore the world knoweth us not, because it knew him not. 1 John 3:1 KJV

Beloved, let us love one another: for love is of God; and every one that loveth is born of God, and knoweth God. 1 John 4:7 KJV

And we have known and believed the love that God hath to us. God is love; and he that dwelleth in love dwelleth in God, and God in him. … 19 We love him, because he first loved us. 1 John 4:16, 19 KJV
They need to know that they have a purpose.
But ye [are] a chosen generation, a royal priesthood, an holy nation, a peculiar people; that ye should shew forth the praises of him who hath called you out of darkness into his marvellous light. 1 Peter 2:9 KJV

And we know that all things work together for good to them that love God, to them who are the called according to [his] purpose. Romans 8:28 KJV

To the intent that now unto the principalities and powers in heavenly [places] might be known by the church the manifold wisdom of God, 11 According to the eternal purpose which he purposed in Christ Jesus our Lord. Ephesians 3:10-22 KJV
Faith will grow with good fruit
When we help them to become rooted and grounded in love, their faith will grow. Then they will be equipped to do the will of the Father, and greater things will we do than Jesus did.
That Christ may dwell in your hearts by faith; that ye, being rooted and grounded in love, 18 May be able to comprehend with all saints what [is] the breadth, and length, and depth, and height; 19 And to know the love of Christ, which passeth knowledge, that ye might be filled with all the fulness of God. Ephesians 3:17-19 KJV

Verily, verily, I say unto you, He that believeth on me, the works that I do shall he do also; and greater [works] than these shall he do; because I go unto my Father. John 14:12 KJV
Restoration to love in the family of God
We want the world to know that we are Christians by the love we have one for another.
By this shall all [men] know that ye are my disciples, if ye have love one to another. John 13:35 KJV
When we know and understand that our identity is in Christ and Christ alone, we stop "doing church" and become the church. Then the fruit of spiritual gifts and healing will come.
I am crucified with Christ: nevertheless I live; yet not I, but Christ liveth in me: and the life which I now live in the flesh I live by the faith of the Son of God, who loved me, and gave himself for me. Galatians 2:20 KJV
We're all in this together
Our primary goal as a small home church is to live as a family. We break bread together, bear one another's burdens, and, above all, we make disciples and help those disciples make disciples to spread the good news throughout the earth. Through this, the church of ACTS will truly come alive!
And Jesus came and spake unto them, saying, All power is given unto me in heaven and in earth. 19 Go ye therefore, and teach all nations, baptizing them in the name of the Father, and of the Son, and of the Holy Ghost: 20 Teaching them to observe all things whatsoever I have commanded you: and, lo, I am with you alway, [even] unto the end of the world. Amen. Matthew 28:18-20 KJV
Blessings,
Dawn and David Isaac
Do you have a desire to participate in restoring the family of God?
If you are looking for a local, like-minded fellowship that is a safe place for you to grow in your overcomer journey, check out the ACTS directory to see if there's one near you. Feel free to reach out to the pastors and get to know them.
Maybe there isn't an ACTS church in your area; please unite your faith with ours that God would raise shepherds after His heart to start a new one. Or, perhaps, you already feel a tugging on your heart to pursue the possibility of becoming a local ACTS Pastor. Reach out to us so that we may engage with you in exploring this possibility.
Keep on praying for the body of Christ as a whole and for the restoration of the family of God.
If you are already planted in a local body, we still greatly appreciate your prayers for these growing churches. But just as importantly, we encourage you to engage with God in praying for your church. Pray for clarity and wisdom for your leadership and unity in your local body. Also, pray that the Holy Spirit would be released to work in your fellowship in healing, deliverance, and restoration of the family of God.
Blessings,
The Be in Health Team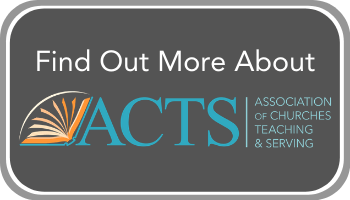 Meet more of our ACTS Pastors:
Would you like to read more about ACTS Global? Here are some related articles:
Find out more about the retreat that changed the Isaacs' lives!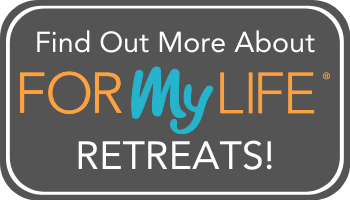 Pin this article now to save it for later and share it with others!