There is a wonderful thread woven throughout the Word of God that highlights the generational blessings of those who believe God and follow His ways. Dr. Henry Wright recognized that the implications of God's people being restored to health and wholeness in relationship with Him would impact generations to come. Raising up the next generation was a high priority for Dr. Wright; that's why he named his church Hope of the Generations Church. He didn't just want to help people get healing and then get lost in the fray of life; he wanted God's people to continue to learn, grow, and thrive together in God's ways and His blessings.
As an extension of Hope of the Generations Church, Dr. Wright and his wife, Pastor Donna Wright, established Be in Health®. Over a space of more than thirty years, God has used the Wrights and the Be in Health Team to bring healing, restoration, and reconciliation to tens of thousands of people.
A powerful leap of faith that would bless many
One thing that troubled Dr. Wright was that these people would come and be renewed and transformed by the truth they received for their lives, but then, often, they would have to go home with little to no local support. Many of them didn't have a local church body where they could continue to learn and grow.
Then God challenged Dr. Wright to start ACTS Global to make safe places for the Body of Christ worldwide, fashioned after the model of the first-century Acts churches in the Bible. Dr. Wright had faith that God would do the work and raise laborers after His heart to lead local church bodies. ACTS Global was not designed to be a denomination but rather a network and support system for these pastors. They each have their own journey as overcomers and have received healing and restoration through what they learned at Be in Health.
Sharing the blessings of hope with others
By the working of His Holy Spirit, God has used the seeds of hope that He planted in these pastors to lead others to the love of the Father. They use the firm foundation of the Word of God to disciple the church in His ways, and help them to overthrow the works of the enemy in their lives and be established in generational blessings.
Restore unto me the joy of thy salvation; and uphold me [with thy] free spirit. 13 [Then] will I teach transgressors thy ways; and sinners shall be converted unto thee. Psalm 51:12-13 KJV
No two ACTS churches are the same, yet they are led by the same Holy Spirit
The ACTS churches are fashioned after the first-century church's example, just as the original Hope of the Generations Church is. However, they are each as unique as the individuals that God called to lead them. God helps each of the ACTS Pastors adapt to their specific situations, equipping them with resourcefulness, creativity, and provision to meet their community's current needs.
Introducing Pastors Jonathan and Kirsty Salter
The Salters are a couple of our ACTS Pastors in Winchester, UK. After reading A More Excellent Way, by Dr. Henry W. Wright, they attended the For My Life® Retreat a couple of times in Thomaston, Georgia, USA. They said this about their experience, "Our trips to America have had a profound effect on our lives for good, including healing, restoration, and building of our marriage on a firm foundation. Every area of our lives has been strengthened, healed, encouraged, and built up by the precepts we have learned and by the practical application of the Word of God daily."
The Salters are passionate about raising up generations of overcomers in the UK. They want to restore people's lives with the practical application of truth from God's Word and through a relationship with God the Father, God the Word (who is Jesus Christ), and God the Holy Spirit. The Salters have utilized modern technology to meet others' needs and look forward to hosting a local gathering as God leads.
Restoration in relationships sets the stage for generational blessings
At Be in Health, we see health and healing come as a fruit when God restores people's relationship with Himself, themselves, and others. Dr. Wright always said that the root cause of 80% of disease is separation in relationship on one or more of these three levels. Lots of us want the world to be a better place for ourselves and our children after us, and God wants the same thing. He knows that stepping out of the generational pathways of thinking, speaking, and acting can be a challenge. But by His mercy, He is raising people from our generation to lead others to freedom and healing in God. He is paving the way to tear down the desolation of generations and replace it with generational blessings.
And [they that shall be] of thee shall build the old waste places: thou shalt raise up the foundations of many generations; and thou shalt be called, The repairer of the breach, The restorer of paths to dwell in. Isaiah 58:12 KJV
Maybe you're the missing peace in a local church fellowship
Are you looking for a local fellowship where you can continue to grow and mature in the Biblical principles that you are learning at Be in Health? With over fourteen ACTS churches currently stations across the United States and in various locations worldwide, there may be a fellowship near you! CHECK HERE
If you would like to find out more about ACTS Global or feel God is calling you to lead a flock in your area, CLICK HERE. We look forward to joining you in your journey and will help you figure out if this is the next step God has prepared for you.
Blessings,
The Be in Health Team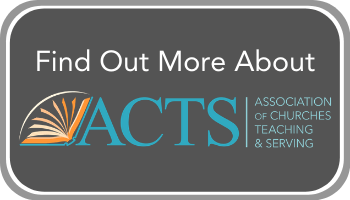 Meet more of our ACTS Pastors:
Pin this article now to save it for later and share it with others!