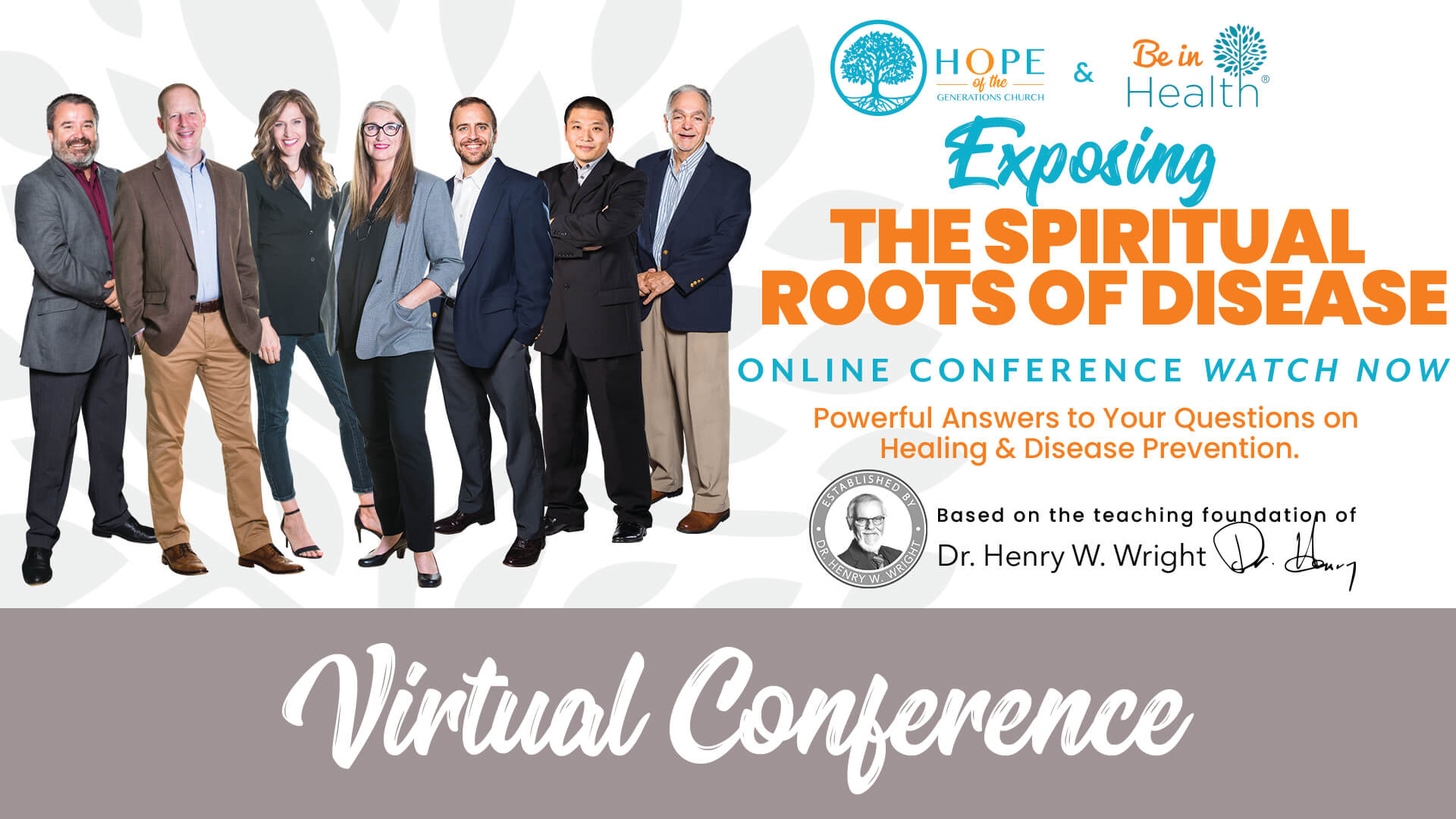 2020-Hero-Space-Home-Page-img
There is so much misunderstanding in both the medical community and the church about the causes of disease in mankind. Yet crucial answers to man's diseases and problems have been laid out in the Bible for thousands of years.
It is time for our enemy to be EXPOSED, and for our Father in heaven and the Lord Jesus Christ to be EXALTED!
For over 30 years, Dr. Henry W. Wright and the Be in Health Team have been exposing the spiritually rooted causes behind 80% of the diseases and relationship breakdowns that plague mankind today.
The Be in Health Team helps people understand the spirit-soul-body connection and how spiritually rooted issues can affect our health. Be in Health connects what science has observed along with scriptural precepts regarding our health in a way like no one else. The result has been tens of thousands healed by God from all manner of diseases because they understood the spiritual root cause of their problem and learned how to overcome it. And because many people have begun applying what they learned from Be in Health earlier in their life, the diseases that run in their family tree are being PREVENTED in their life!
Whether you are sick, discouraged, have a loved one who is sick, or you just want to grow closer to God, there is hope and there are answers.