In many of the testimonies that we share, each person expresses that they received healing when they applied the Biblical principles they learned at Be in Health®. That sounds great, but what does that mean? At Be in Health, we don't just teach what you should and shouldn't do according to the Bible and then expect everyone to do it. A person may feel driven to perform to do good, yet still be battling deep inner turmoil that hinders them continually. The fruit of their efforts may be beneficial, but it may never come to the full maturity that God intended for it. It's important to learn how to grow in God, by the leading of the Holy Spirit so that you can receive the true blessings and benefits that come from maturity in Him.
What we teach at Be in Health digs down to the root of the issues. We teach you how to overcome the enemy's devices in your life so that you won't feel like you are battling yourself all the time. But the journey of an overcomer is not only about discerning and overcoming the enemy and his lies. The most important thing that we teach at Be in Health is how to be restored to and grow up in your relationship with all the members of the Godhead; God the Father, God the Word (who is Jesus Christ), and God the Holy Spirit.
Growing in God leads to healing
The wonder of growth and transformation in our spirit is made possible by truly receiving His love, walking in peace, trusting in Him, and then freely giving His love to others. It's in this place of peace and fellowship that healing comes. And as we learn how to submit to God and be led by His Holy Spirit rather than our own understanding, signs, wonders, and miracles can also happen.
Safe places to grow up
The ACTS Churches (Association of Churches Teaching and Serving®) are designed to be safe places worldwide where God's people can grow and mature in their overcomers' journey. Each church is unique, yet all are led by pastors with a heart for God and a desire to operate according to His will by the leading of the Holy Spirit. Many of these churches have seen the fruit of healing, signs, wonders, and miracles, and this is only the beginning. We can't wait to see the wonderful plans God has for His people through ACTS Global®.
Today we want to introduce you to Claudio Chavez. He is an ACTS Pastor in Buckeye, Arizona, and is just starting a local fellowship from his home. He shared a bit of his journey with us, and we are so excited to have him on our team.
Stay tuned at the bottom of this article for introductions to the rest of our ACTS Pastors worldwide as well as more information about ACTS Global.
Claudio's Journey of Growing in God to become an ACTS Pastor
Claudio was first introduced to Be in Health in 2002 when his wife attended a local conference taught by Dr. Henry W. Wright. She was looking for answers to help with a family member's diabetes. After the conference, she brought Claudio some cassette tapes of Dr. Wright's teaching and asked him to listen to them.
At first, he wasn't interested; however, later, his wife gave him Dr. Wright's book, A More Excellent Way. Partway through reading the book, he realized they needed to go to the For My Life® Retreat in Georgia. Through the two weeks they spent at Be in Health, Claudio and his wife learned valuable insights that shed light on the spiritual root issues that kept them from being able to have children.
A little miracle worth fighting for
Over the next two years, they both worked on the things that God brought to light in their hearts. In 2005, they were overjoyed to find out that she was pregnant with their first son. The pregnancy was challenging, with many complications. At a couple of points, the doctors recommended abortion, but Claudio and his wife were determined to give their son a chance at life.
At around five months gestation, the doctor told them that their son had fluid on his heart. During a conference call, Claudio talked to Dr. Wright, who instructed him to lay his hand on his wife's womb and command the excess water to dissipate in Jesus' name. Claudio followed Dr. Wright's instructions, and at their next doctor's visit, the doctor told them the fluid was gone!
Their son was born prematurely and had to undergo surgery to fix an omphalocele. However, he remained in the NICU for a long time. Finally, the nurses told Claudio and his wife that the baby couldn't go home until his respiratory rate got down from 200 to 60 breaths per minute.
God honored Claudio's faith
Once again, Claudio contacted Dr. Wright, and that time he instructed him to lay hands on the back of the baby's neck and command the brainstem to bring back the respiratory system to perfect order, the way God originally designed it. Once again, Claudio did what he was instructed, and the next day, the nurses were amazed to discover that the baby's respiratory rate was down to 60 breaths per minute. Their son was kept in the hospital for an additional weekend of monitoring, and then they were finally able to take their little miracle home.
A calling with a promise
Since his first time at the For My Life Retreat, Claudio felt God's calling to share Be in Health material with the Hispanic community. He was apprehensive at first because although he was born in Mexico, he grew up in San Diego and was not confident in his ability to communicate fluently in the Spanish language. God assured him that he would have help, and he moved forward in obedience and faith, one step at a time.
Growing into his calling
Claudio has faithfully taught and translated Be in Health teaching materials in Spanish and ministers whenever and wherever he is given an opportunity. Claudio spent 29 years in law enforcement, became part of the peer support group, and later participated in a chaplain program. He has also taught Be in Health based conferences in cities and states in his surrounding area, including California and Colorado.
At one church he attended, his pastor sent church members to him on Thursday nights to teach them and minister to them. God moved mightily and did many miracles in that season. One specific event that stood out to Claudio was the healing of a woman who was on the waiting list for colon cancer surgery. He only had time to visit with her shortly and shared the possible spiritual roots of her disease. She recognized them immediately and went home and repented to God and made it right with Him. The following week, she returned for her scheduled ministry session completely healed without needing surgery; she never even received prayer.
An exciting new season
Claudio got connected with ACTS Global at a Be in Health conference in his area. A couple of Be in Health team members heard about all that he was doing to teach and minister to others and encouraged him to look into the ACTS project. He currently hosts an ACTS gathering at his home in Buckeye, Arizona. After all God has done to heal him, deliver him, and help his family, Claudio is passionate about serving others as well. He desires to raise up his congregation to receive the help they need and also teach them how to help others. He knows that a successful walk as a believer is about obedience to God and trusting Him every step of the way.
Growing in God requires being planted in a safe place
Are you looking for a safe place to grow in God? Perhaps an ACTS Church is a good option for you. Click Here to find a complete list of our ACTS Churches and see any in your area. We are continually looking to grow our outreach as God draws more people with a heart to serve Him to become ACTS Pastors. If there are no ACTS Pastors in your area, please agree with us in diligent prayer that God will raise shepherds after His heart who will fill that position.
If you are currently planted in your church fellowship, we are not asking you to leave. Each member of the Body of Christ is essential and has a purpose where God plants them. Prayerfully seek God for His leading as to how He may use you in your local fellowship. Also, pray for and bless your pastors and elders that God will fill their hearts with His love, peace, and wisdom and continue to lead them by His Holy Spirit. You may find that the Overcomers' Community is an excellent resource to assist you on your overcomers' journey and help you find your place and identity in the Body of Christ.
Perhaps you are currently unable to attend a local fellowship; we also livestream our Hope of the Generations Church services from Thomaston, Georgia. You can find us on our Be in Health YouTube Channel or just come to the main BeInHealth.com page on Sunday mornings at 10:30 a.m.
14 For this cause I bow my knees unto the Father of our Lord Jesus Christ, 15 Of whom the whole family in heaven and earth is named, 16 That he would grant you, according to the riches of his glory, to be strengthened with might by his Spirit in the inner man; 17 That Christ may dwell in your hearts by faith; that ye, being rooted and grounded in love, 18 May be able to comprehend with all saints what [is] the breadth, and length, and depth, and height; 19 And to know the love of Christ, which passeth knowledge, that ye might be filled with all the fulness of God. Ephesians 3:14-19 KJV
Be blessed,
The Be in Health Team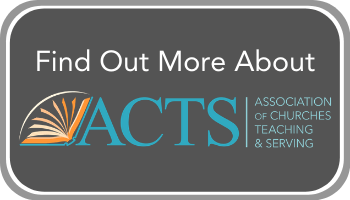 Meet more of our ACTS Pastors:
Save this article for later, pin it now!