There is currently no medical cure for allergies. But as Cathy started learning to walk as Father God's daughter, she experienced healing from allergies. Be encouraged as you read her story of healing in God.
Childhood Vows and Illnesses
I grew up in a home where there was underlying anger and a pressure to do things right. My mother struggled with major depression and seemed to sleep a lot in my early grade school years. She would often be asleep when I left in the morning, and she would be in bed when I would return home from school. I felt her absence and decided at a very early age that I would need to take care of myself and be the most responsible person I could be. I can see now that a spirit of rejection and self pity pushed me into making this vow to myself. I didn't feel that I could ask for help from her because I could tell she was really struggling.
With such an unhealthy weight on my shoulders, I began having health issues beginning at six years old including rashes with painful blisters on my feet that made it hard to wear shoes, repeated urinary tract infections, and a lazy eye. My heart was really broken but doctors began treating all my symptoms with creams, antibiotics, and a patch that I wore over one eye for a year to correct my vision.
Traditional Treatments
Throughout my teen years, I developed skin allergies, chronic yeast infections, along with severe cystic acne on my face. By this time, I had come into agreement with the idea that I was just a sick person who was always fighting some health problem. Father God drew me to Him in college and I accepted Christ as my Savior after attending a girl's Bible Study. I started reading the Word regularly and thought that things would get easier now that I was following Christ. But the nagging pattern of various infections and rashes continued.
Because I didn't know how to address the root issues of my life, many of these same health issues continued into my early years of marriage to my husband, Doug. With all the illness came many doctors' visits and a seemingly endless number of prescriptions. It didn't take long for my marriage to be negatively affected by the impact of my deteriorating health and the high monthly financial bills. My husband and I were fighting a lot. Neither of us had the right tools to know how to overcome so we fell back on the familiar patterns of anger, rage, and resentment that we had learned growing up. Both my husband and I were working in the healthcare field, but we still couldn't figure out what to do about the health issues that I was experiencing.
Alternative Treatments
In my desperation, I began seeking out alternative medicine treatments, participating in yoga, utilizing magnets and muscle testing for healing, and shopping only at health food stores. I was trying to control food and supplements because my life was so out of control. My allergies had become unmanageable, and I was reacting negatively to many different things in my environment. I had become allergic to perfume, laundry soap, all molds, candles, polyester clothing, smoke, EMF frequencies from Smart Meters and cell phones, bleach, cats, space heaters, and ink from copiers. I had visited the ER multiple times for breathing problems.
Some of my primary diagnoses were hypothyroidism, ovarian cysts, endometriosis, chronic urinary tract infections, chronic strep throat infections, ulcers, irritable bowel syndrome, eczema, infertility, major depression, dysmenorrhea, asthma, anxiety with panic attacks, and candida.
Hitting Rock Bottom
In 2017, I hit bottom as I became homebound due to all my allergies. For a year, I stayed in my house while my husband did everything. I was weak and depressed. I had already been homeschooling our son but that year we quit all outside activities. We also stopped having people over because of my allergies to perfumes and different smells. It was hard on all three of us. I sat and read my Bible a lot, asking God for help. I remember saying to Him, "Is this it? This is how my life will be? No, I believe there is an answer. What is it?" Many doctors had told me that the only answer to my allergies was to avoid everything I was allergic to. I had friends tell me I should consider moving to Arizona.
One Saturday in May of 2017, my husband convinced me to get out of the house and go to an outdoor farmer's market. We saw a friend there who asked how I was doing. After sharing how I was struggling, she told us that she had just been to a ministry in Georgia where she was completely healed of Hashimoto's disease. She told me that I needed to read the book A More Excellent Way. I remember that Doug and I talked about it on our way home and we both felt that I should order the book. As soon as I began reading it, I saw myself in the pages. As I read the book, the healing began and all the Scripture just washed over my soul.
Fear and a Compromised Immune System
From that point on, I had hope. God's timing is perfect, and I signed up online for a free Be In Health® webinar happening a month later called Overcoming Allergies. During that livestream, I learned that a broken heart could lead to fear and a compromised immune system. Dr. Henry W. Wright began to talk about the connection between lack of love and fear. I was so hungry for the truth. He talked about how important it is to meditate on what God says about you by reading Psalm 139. He suggested that reading this Psalm every night for a year before bed was better than any prescription drug you could take. I decided to follow his advice, and for a year I read it and studied how God created me fearfully and wonderfully. I focused on verse 10, which says: "Even there shall thy hand lead me, and thy right hand shall hold me." It was the first time I started to receive help from someone without guilt or shame.
I was so excited to be receiving help that I enrolled in For My Life® Online. After watching the teaching on Bitterness, I realized that I had been bitter against my mother for her absence in my life and bitter against God for my years of sickness. I cried and repented to God for my wrong attitude. As the poison of bitterness came out through my repentance, my health began dramatically improving. I began going out of the house visiting the grocery store (walking down the laundry isle) and going out to restaurants with my husband and son. My body started to feel more relaxed and at ease. I was beginning to walk in peace with my Heavenly Father.
Journey of Healing from Allergies
In the summer of 2019, our whole family went to Georgia to participate in the For My Life Retreat in person. I had not traveled in several years due to my allergies, but Father God was with us the whole way. Shortly before going, I was reading Psalm 142:7, which says: "Bring my soul out of prison, that I may praise thy name: the righteous shall compass me about; for thou shalt deal bountifully with me." I wrote this on a note and attached it to my bathroom mirror. Through the staff at Be in Health, I saw how God began to fulfill this Scripture that week. Our marriage was still in a rocky place, and that week there was repentance and healing. I experienced many breakthroughs during the Unloving and Fear teachings. Our son accepted Christ and was baptized that week.
My journey has been a highway and I have been learning to walk more in HIS ways and less of my own now for six years. Today, I have so much to be thankful for: healing from allergies, my marriage has been restored, and my son no longer experiences allergies, chronic migraine headaches, and nightmares that he was having due to the stress in our family. Many broken relationships have been restored as Father God has directed me to humble myself and repent.
Are You Searching for Hope?
What I would like to say to someone who is searching for hope… your hope is not in your own strength and ability to take care of yourself to figure things out. All hope is in God and what He is going to do to store you and your situation in His timing.
Jeremiah 17 was a huge part of my healing, which says in verse 5: "Cursed be the man that trusteth in man, and maketh flesh his arm, and whose heart departeth from the Lord." I have realized that the vow I made years ago to take care of myself was a significant part of why I had been so sick. I repented for making the vow and I canceled those words and replaced them with these words, "Father, I want to trust You to take care of me. Please show me what that looks like." Jeremiah continues to say, "Blessed is the man that trusteth in the Lord, and whose hope the Lord is." He is my hope, and I am learning to trust Him more and more each day.
Learning to Walk as Father God's Daughter
My life now is so different after beginning to apply the Be In Health principles. My husband and I have a physical therapy business that the Father has directed us to operate out of our home. We are practicing the Isaiah 58 fast where it says in verses 6-7, "Is not this the fast that I have chosen? To loose the bands of wickedness, to undo the heavy burdens, and to let the oppressed go free, and that ye break every yoke? Is it not to deal thy bread to the hungry, and that thou bring the poor that are cast out to thy house?" We have people coming to our home who are not only burdened and hurting physically but also their souls are weary. I make cookies and flower arrangements from my garden to bless those who come. This battles the Unloving spirit and helps me walk out of the kingdom of self into God's kingdom of love. Doug and I often pray with those who are hurting. I am learning every day to walk as Father God's daughter in the identity that He has designed for me and embrace that!
– Cathy B.
Are you searching for healing from allergies?
God wants you to have healing from allergies, and He has a plan for your recovery and complete healing. Be in Health has over 30 years of experience leading God's people back to God's best for their lives. Tens of thousands of people have come to our For My Life Retreats with mental and physical health issues, spiritual strongholds in their lives, and relationship breakdowns and they left with new hope, healing, and peace in God through Jesus Christ.
We invite you to join us for the For My Life Retreat. It's available in person at the Be in Health campus in Thomaston, Georgia. Or, if you are unable to travel at this time, we also have an online version of the For My Life Course.
Be in Health is a safe place to learn how to grow up as an overcomer and to discover God's incredible love, grace, and mercy toward you.
Blessings,
The Be in Health Team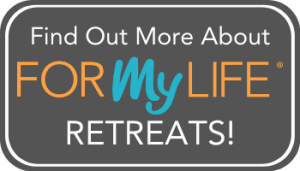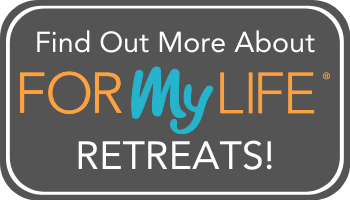 More Resources for Healing from Allergies:
Want to read more?