What the Bible Says About How to Overcome the Temptation of Fear
The way things are going in our world today, there is so much temptation of fear. There is so much temptation to run and hide or stay indoors. If we listened to every thought from fear that tempts us daily, we would never leave home. We'd lock the doors, order in all of our food, and we'd stay inside. But that's not living, that's being a prisoner. That is really what a spirit of fear wants for you. He wants to get you so scared about current events, about anything and everything around you that you stay locked down in those moments. Then, to top it off, when we do fall into fear because we are not perfect and we all struggle from time to time, the enemy accuses us. As a result, we feel guilt and shame which further keeps us from seeking Father God's help. That is why it's so important to learn the secret to trusting God when you're afraid. The Bible holds insights to overcoming the temptation of fear and today I want to explore some of those with you.
King David was an excellent example of someone who trusted God through fear
Who better to use as an example than King David and the Psalms? David wrote this when he was running from King Saul and he felt like everyone in the world was after him and was against him. He starts in Psalm 56, saying, "Be merciful unto me O God for man would swallow me up. His fighting daily oppresses me."
Be merciful unto me, O God: for man would swallow me up; he fighting daily oppresseth me. Psalm 56:1 KJV
We have some oppression going on in our world right now. We see fighting between family members, fighting in our streets, fighting in our churches, wars, and rumors of wars. All of these things are going on, and it feels like sometimes the enemy is going to swallow us up, and honestly, that is what he wants to do. David goes on to say this: "My enemies would daily swallow me up for they are many that fight against me."
Mine enemies would daily swallow [me] up: for [they be] many that fight against me, O thou most High. Psalm 56:2 KJV
God is a safe place to be open and vulnerable about our fears
David is being honest before God about his journey. He's not in self-pity or being whiny; he's just telling God that things are getting pretty difficult for him. Then he goes on in verse three to say, "What time I am afraid I will trust in thee." It's the moment when we're afraid, when we've given in to fear, we're struggling, we're hurting, or maybe we don't understand some of the events that are going on. Or maybe we're looking to God and saying, "I'm nervous, I'm concerned, I'm scared of the future for my kids or our society." In that time, we really can and need to be honest and vulnerable before God.
What time I am afraid, I will trust in thee. Psalm 56:3 KJV
When David wrote this Psalm, he was hiding in a cave while he was running for his life. But he still said at that moment, "I will put my trust in you, God."
Hard times are valuable opportunities to be strengthened as overcomers
There are times of peace, beauty, and comfort, but that is not when the rubber meets the road. That is not the time when we actually have to put our faith into practice. It's when we have to walk through fear and practice overcoming it that we grow and are strengthened in our spirit; when we stand on our faith through trials and hard times. In the times when fear comes suddenly, like when we hear a crash in the middle of the night and we choose to say: "No, I am going to put my trust in you, God," that's when we need to buckle down with all of the scriptures that we have and declare that we are going to absolutely trust God's Word over all else.
Verse 4 says, "In God I will praise His Word, in God I have put my trust." Pastor Donna often says that she had to build her trust in God before Pastor Henry passed away. That's how she had something solid to stand on when she needed Him most. We must do the same. When things are good, we need to meditate on His Word, study its meaning, and receive it as truth for our lives. Then, at the moment when fear comes, we can walk through it and stand firm on that faith and trust in God.
In God I will praise his word, in God I have put my trust; I will not fear what flesh can do unto me. Psalm 56:4 KJV
David's remarkable statement of faith
Verse 9 says, "When I cry unto thee, then will my enemies turn back." David makes this remarkable statement of faith that when he's afraid and puts his trust in God and cries out for help, then his enemies will be turned back.
When I cry [unto thee], then shall mine enemies turn back: this I know; for God [is] for me. Psalm 56:9 KJV
David doesn't say, "if my enemies turn back," or "I hope my enemies turn back," he says, "Then will my enemies turn back. This I know, because God is for me."
God is on your side
God is for us, no matter what society says or what other people say. Everything that He said in His Word; everything He's ever done was for us to be able to put our trust in Him and rejoice in adversity.
Verse 10 says, "In God will I praise His Word: in the LORD will I praise His Word. In God have I put my trust, I will not be afraid of what man can do to me." Sometimes our biggest fear is of man; of being rejected or hurt or whatever else, but if we put our trust in God, we are standing on His Word and are walking in it. We might not do it perfectly, but it's the condition of our heart as we're trying and making an effort.
In God will I praise [his] word: in the LORD will I praise [his] word. Psalm 56:10 KJV
Defeating a block to trusting God
When we fall short, we repent, brush ourselves off, and move on. We don't have to be ashamed of being a son or daughter of God. We can say: "You know what? I don't care who is going to ridicule me, I don't care who is going to delete me off of Facebook, or block me, so be it! But I'm going to put my trust in God." At that point, it doesn't matter what anybody else thinks.
No matter what the circumstance is, if we suffer loss, lose our job, or our car breaks down, and we don't know what we're going to do, it's in those moments that we need to trust God no matter what. We may not see the outcome yet, or know what to do, but we can trust that God sees the bigger picture. His solution is better than anything that we can think of or imagine right now.
Now unto him that is able to do exceeding abundantly above all that we ask or think, according to the power that worketh in us… Ephesians 3:20 KJV
A safe place to learn how to overcome the temptation of fear
In Psalm 57, David goes on to say, "Be merciful to me, O God, be merciful to me for my soul trusts in you. In the shadow of your wings will I make my refuge." God is that safe place that no matter what is going on around us, we can snuggle in and be safe until the calamity is overpassed.
Be merciful unto me, O God, be merciful unto me: for my soul trusteth in thee: yea, in the shadow of thy wings will I make my refuge, until [these] calamities be overpast. Psalm 57:1 KJV
There are times in our lives where calamities are going to come; stuff is going to happen at some point. But, because we have a relationship with the Father, we can snuggle in, underneath His wings and find that safe place; that refuge. In that quiet place, we can breathe for a moment and say, "Okay, Father, I'm putting my trust in you. The calamities of life are almost overwhelming, and I don't understand what is going on or see a solution. But I am going to snuggle into you until they are gone."
Trusting God when you are afraid requires, giving up your own way
Sometimes we have to get past our pride and arrogance in thinking that we can do this on our own. We may try to force our way through it. But when we repent for not coming to our Father with it first, we can snuggle in under His wing once again.
Isaiah 41:10 says, "Fear not for I am with you: be not dismayed; for I am your God. I will strengthen you." In those moments when we feel weak and tired, He says, "I am going to strengthen you, don't be afraid because I've got your back." Then it says, "I will strengthen you, I will help you; I will hold you up with my right hand." He is going to uplift us and carry us through. If we are depressed, distressed, or oppressed, those words are life-giving. Those words can save you!
Fear thou not; for I [am] with thee: be not dismayed; for I [am] thy God: I will strengthen thee; yea, I will help thee; yea, I will uphold thee with the right hand of my righteousness. Isaiah 41:10 KJV
Verse 13 goes on to say, "For I, the LORD thy God will hold your right hand." Have you ever watched young kids when they feel insecure or unsure of their surroundings? What do they do? They go to their parent and oftentimes, they'll reach up and grab their hand. There is something about knowing that our Heavenly Father is reaching down and holding us that can make us feel safe too. There is security in that place of refuge.
For I the LORD thy God will hold thy right hand, saying unto thee, Fear not; I will help thee. Isaiah 41:13 KJV
Then it says, "Fear not, I will help you." In those times of fear, when we don't understand our circumstances and do not see a way out, He still leads us with His right hand and helps us get through it.
God wants to join you on your journey of overcoming fear
If you need wisdom, the Bible says that He will freely give it to you. He promises that He is going to give us what we need to get through it.
If any of you lack wisdom, let him ask of God, that giveth to all [men] liberally, and upbraideth not; and it shall be given him. James 1:5 KJV
We are not supposed to have all the answers to everything. We need to ask our Heavenly Father what He wants us to do. He's given us some great tools in His Word, but we still have to ask for help. Then that peace beyond understanding will come.
I pray right now that Father God will remind us that we are His kids. I ask you, Father, to give us peace amid these circumstances and these calamities. Help us remember to apply your Word that you've given us and praise you for it. In Jesus' name, Amen!
Be blessed,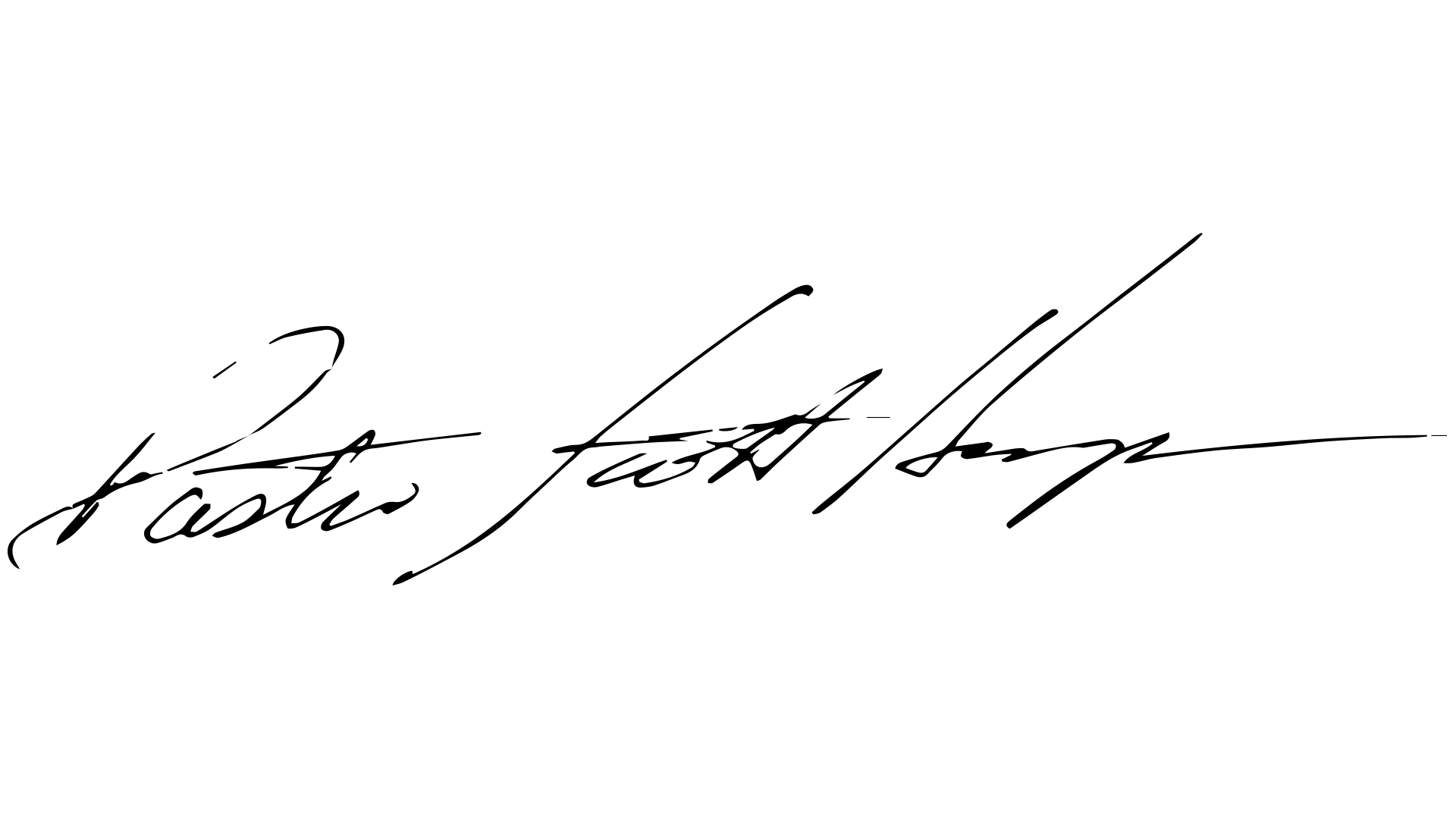 Watch Pastor Scott's Whole Exhortation on Defeating the Temptation of Fear here!
Would you like to read more articles on this topic?
Pin this article to save it for later and share it with others!