Is healing from autoimmune disease possible? Read Kris' story of healing in God from an autoimmune liver disease.
The Beginning of My Journey
Thirty years ago, I began to experience severe migraines every month, and then they increased to several a month. At that time, a friend from a prayer group started to change in her prayers and peace. I asked her what was different, and she shared about the healing of breast cysts through the teachings of Be in Health and the power of God. She then prayed with me and taught me what she had learned at Be in Health. We prayed through many spiritual strongholds, and I never had another migraine again. My father had suffered from them his whole life, but my life (and my family's lives) were never the same after repenting of the spiritual strongholds that the Lord showed me.
Since then, many years have passed. It has been difficult because we have never found fellowship that believes in the miraculous power of God combined with the understanding of possible spiritual roots of disease. My heart became dry, and although I loved the Lord, I started to forget the Kingdom that He brought to the earth.
Then, the past few years brought everything to the surface. Through COVID lockdowns and division in relationships because of things we chose not to do, I began to eat out of boredom and pleasure. I gained 30 pounds from sweets, carbs, and everything that tasted good. I knew it wasn't healthy, but I just kept doing it. It was during this time that my son and his family moved to Thomaston, GA to be part of Be in Health's ministry. Their experiences in following God's leading revived the memories of miraculous healings and brought hope back into my life.
More Miracles
During the summer of 2022, an annual physical revealed my liver enzymes were very high, and I needed a biopsy. I asked for a second blood test in a couple of weeks before doing the biopsy. My first priority was to call my old Be in Health friend, who had prayed with me 30 years ago. As we talked, she encouraged me to do some forgiving and ask for forgiveness. I quickly made a list of all those I was holding anger and unforgiveness toward. My friend helped me through the 8 R's of repenting and letting go, forgiving each person, and asking the Lord to forgive me. Then I went on to those I needed to ask forgiveness from, asking the Lord for the right words for each person I called or wrote to. All of this took anger out of my heart, and I felt peace. The next liver blood test returned with perfect numbers, and I had been healed again!
In December, I went to City of Refuge and was healed of dizziness and imbalance that often interfered with my everyday life. I was so thankful for these miracles, but I realize now that it was God's grace so He could have time to show me a few more things. Although I had gone through a process of forgiving/asking for forgiveness, it was not a relational transformation in Father God's Love. The Lord had so much more for me. In June 2023, I had my annual physical, and my liver enzymes were way above normal again. I asked for a recheck in hopes of a repeat healing—but numbers were climbing. I was sent to a specialist who took me off blood pressure and cholesterol medicines and supplements so he could get a clear reading. He ordered a liver biopsy, which I agreed to have; the results were an autoimmune liver disease. When I heard those words, I knew the Lord could heal me. I was put on high doses of prednisone and told to start another drug with too many risk factors for me to agree to take. Instead, I asked the doctor to let me do the prednisone treatment and then see how my enzyme numbers were after stopping the prednisone. I knew the prednisone would give me the time to look deeply into my heart for what I needed to do with the Lord.
A Journey of Love
God took me on a journey that started by watching Real Solutions for Autoimmune Disease by Pastors John and Adrienne Shales. This teaching helped me understand the deep root causes of autoimmune disease, and it brought back Father God's love for me that I had forgotten. I realized last year's healing was just a "process" for me, not a deepening of my love for the Heavenly Father or receiving His perfect love. This time would be different; I wanted ALL He had for me.
My time was filled with prayer and conversations with Father God, getting down deep into the roots that were causing my infirmity. The fear, shame, guilt, self-hatred, self-bitterness, and unloving spirits had to be removed from my heart and life. The Shales said something that has stuck with me: "I had been trained by the enemy from birth to be a slave to his every lie. My Heavenly Father had plans to give me His perfect love and abundant life." I had to trust my Heavenly Father, which began a new life for me living in God's Kingdom on earth. I was learning to trust, trust, trust my Heavenly Father in the midst of the enemy's relentless lies. He doesn't give up easily—he had lied to me for 73 years. I learned it is so important to know who is speaking to me and to shut off the enemy's voice with God's Word, just like Jesus did when Satan came to tempt Him.
I started this journey in June, trusting I would be healed as I dealt with the possible spiritual roots that brought autoimmune disease. I had several fruitful Spiritual Lifeline appointments, pulled the diagnosis down in Jesus' name, and allowed the Holy Spirit to guide me through the 8 R's for every spiritual stronghold I needed to get out of my life. I received the Heavenly Father's love to overflowing, and I forgave myself. This was not a "process" but a renewed relationship with my Heavenly Father that I had missed for 30 years. The Father, Jesus, and the Holy Spirit have always been a part of my life, but they were not given their supernatural throne in my world. Through the teachings at Be in Health, the truth of God's Kingdom was brought back into my heart.
Healing from Autoimmune Disease
I finished with prednisone treatments in mid-August and took another blood test at the end of September (enough time for the prednisone to be out of my system). On October 2, the doctor gave me the good news that my numbers were all normal. I cried with joy and praised the Lord for His healing. When I saw the doctor, I gave him Exposing the Spiritual Roots of Disease by Dr. Henry W. Wright. I told him that God healed me, and he said he would read the book.
There is so much more to say—how my sweet husband was with me the whole way, how my blood pressure was normal without meds, how my thyroid has improved, and how medicines have been lowered during this time. My prayer is to have a healed thyroid and good cholesterol numbers as I continue my walk with the Heavenly Father.
During my journey, the enemy kept taunting me with "what ifs." What if I'm not healed, then what? But he is a liar and a thief. Our Heavenly Father has never lied to us; His promises are yes and amen. "What ifs" are not from our loving Heavenly Father. He says we are His beloved sons and daughters, and all that He has is ours.
Kris C.
Are you searching for healing from autoimmune disease?
God wants you to have healing from autoimmune disease, and He has a plan for your recovery and complete healing. Be in Health has over 30 years of experience leading God's people back to God's best for their lives. Tens of thousands of people have come to our For My Life Retreats with mental and physical health issues, spiritual strongholds in their lives, and relationship breakdowns and they left with new hope, healing, and peace in God through Jesus Christ.
We invite you to join us for the For My Life Retreat. It's available in person at the Be in Health campus in Thomaston, Georgia. Or, if you are unable to travel at this time, we also have an online version of the For My Life Course.
Be in Health is a safe place to learn how to grow up as an overcomer and to discover God's incredible love, grace, and mercy toward you.
Blessings,
The Be in Health Team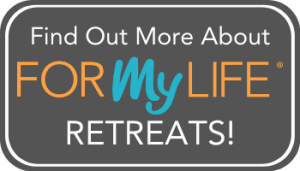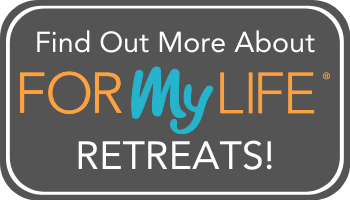 More Resources for Healing from Autoimmune Disease:
Want to read more about healing from autoimmune disease?