I have recently found comfort in what might be considered a 'strange' verse… 1 Peter 4:18 says, "And if the righteous scarcely be saved, where shall the ungodly and the sinner appear?" This verse has been rolling around in my heart for a while, so I decide to dive into it a bit more.
Peter says it like it is. My loose paraphrase of what God is saying through him is this, "I get it folks, it is difficult to grow up, but not impossible." It takes a lot of work to be healed, saved, and delivered!
Now, where's the comfort in that?
Well, let's step back for a reality check.  Growing up in God is the most challenging thing this side of eternity – and He understands because He became one of us.
The god of this world roars in your mind with crazy accusations or shows up at the worse time as a sly fox spoiling your blessings.  On top of that, family iniquities feel so familiar, and sin is quickly rewarded with a temporary (but cursed) sense of pleasure.  God had to battle temptation the same way we do but was without sin (yeah God!)
For we have not an high priest which cannot be touched with the feeling of our infirmities; but was in all points tempted like as [we are, yet] without sin. Hebrews 4:15 KJV
So how merciful is God?
How forgiving is He?  Are we required to fall seven times to learn how to rise?  God forbid!  But when you do, you must understand what should happen next.  Cast yourself on His mercy.  A believer's heart must safely trust that He understands the human journey and is intimately a part of it.
While you're here on earth, big things are being prepared for your eternity.  Years ago, Pastor Henry called someone out of the audience, and boldly asked them, "Can I trust you? Or in a million years from now is God going to have another Lucifer on His hands?" Pastor had a relationship with that person, so don't go trying that on just anyone.  But what a great question!  It jerks the spiritual slack right out of you, doesn't it?
How do we know we are not going to repeat that ancient iniquity of rebellion and accusation?  When we come across one of those iniquities, it can be intimidating.
Or worse, when we know His Word, and we choose wrongly.  Ugh.
But don't lose heart… there's great news for you!  It is called the mercies of God.
Mankind has fallen so far from God's plan of relationship with Him. The Father's amazing solution for all this mess hinges on our repentance AND His mercy.  If everything hinged on our repentance, we'd never make it by ourselves.  Humbling yourself, being remorseful, and communicating with God in a posture of repentance activates God's Spirit to draw you out of sin.
Draw nigh to God, and he will draw nigh to you. Cleanse your hands, ye sinners; and purify your hearts, ye double minded…Humble yourselves in the sight of the Lord, and he shall lift you up. James 4:8, 10
Has the enemy tempted you with accusations that tell you that you've used up all God's forgiveness or that He's done with you, or you've done too much to grow any further? Be on guard!  The devil is tempting you with statements that are true about himself.  Lucifer rejected God's nature.  He mocked God's patience and mercy.  Devils spat on the long-suffering of God and then rebelled even more (Jeremiah 4:19-22).
With that in mind, the Father is elated when we ask for His mercy!
Appropriate God's mercy with your repentance.  Receive God's mercy in your life with prayer and thanksgiving.  Tell the Father you need mercy more than ever.
O give thanks unto the LORD; for he is good: for his mercy endureth for ever… Who remembered us in our low estate: for his mercy endureth for ever: And hath redeemed us from our enemies: for his mercy endureth for ever. Psalm 136:1, 23-24
You have two options.  Stop changing or keep changing.  The WORK of sanctification is not for the faint of heart, but it pays off with eternal rewards as well as healing and deliverance in this lifetime.
Throughout the Be in Health teachings, you'll find that you have work to do.
But it is good work. And it is NOT lonely work.  God the Father is always working with you because He's highly invested in everything He's made.
It takes work to forgive.
It takes work to overcome pride.
It takes work to prefer others.
Eternal salvation is not earned through work, but the work of sanctification prepares you for eternity.
Don't stop changing.
My son, despise not the chastening of the LORD; neither be weary of his correction. Proverbs 3:11

And ye have forgotten the exhortation which speaketh unto you as unto children, My son, despise not thou the chastening of the Lord, nor faint when thou art rebuked of him. Hebrews 12:5
I'll end with a personal example.
My son recently began a job at a very reputable restaurant.  They run him hard, and he loves it! He's a good employee to them, and they have told him so, but at times, because he is new and in training, he tells me he's corrected when doing the wrong thing.  Do you think that the employer, after their investment of time and preparation, wants to fire him?  Of course not.  Employers know that working with customers is hard.  Working outdoors on your feet in the Georgia summer heat is hard.  If an employer, driven by the bottom dollar, has given time to change those imperfections, how much more does the heavenly Father work with those He's eternally raising?
The Father has invested HUGE into you by providing His Son and the Holy Spirit to help you to recover yourself from sin.
Don't skimp on His mercies in your life.
Go big and go bold.
Let us therefore come boldly unto the throne of grace, that we may obtain mercy, and find grace to help in time of need… So that we may boldly say, The Lord is my helper, and I will not fear what man shall do unto me. Hebrews 4:16; 13:6
Blessings,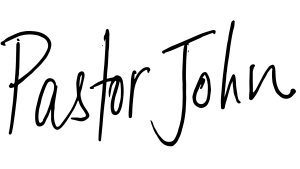 Read more articles like this:
Save this article for later. Pin it now!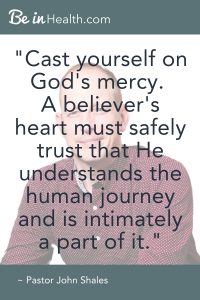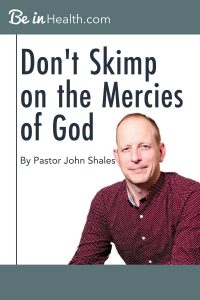 For My Life is our world-renowned one-week retreat that teaches attendees what is causing their specific disease and the Biblical solutions to overcome and be healed. Find the Biblical keys to your health and healing today!