God designed every human to give and receive love freely, especially in the context of marriage. However, with the fall of man beginning with Adam, the enemy has worked tirelessly to separate us from God's free-flowing love working in us and through us. The Bible says that we were made in the image of God, and God is love, so what should we be? We should be love too. As sons and daughters of God, we have access through the Holy Spirit to a far more powerful resource than anything the world can offer, that is God's love. His love is not fickle; it is not unclean or self-serving; it is perfect, enduring, and sustaining. Understanding God's love, as defined in 1 Corinthians 13, is the first step to learning how to heal a marriage. God wants you to experience the fullness of the blessing of a marriage that is thriving in His love. By His grace, He's willing and able to help you every step of the way.
1 Corinthians 13 is an essential chapter to understand not only God's love towards us but also the love He wants to grow in us, His children. It is also essential to begin healing a marriage. 
"Good works" without love are fruitless.
 1 Though I speak with the tongues of men and of angels, and have not charity, I am become [as] sounding brass, or a tinkling cymbal. 2 And though I have [the gift of] prophecy, and understand all mysteries, and all knowledge; and though I have all faith, so that I could remove mountains, and have not charity, I am nothing. 3 And though I bestow all my goods to feed [the poor], and though I give my body to be burned, and have not charity, it profiteth me nothing. 1 Corinthians 13:1-3 KJV
If we do every manner of good works but don't have love, our works are useless, and we have nothing. So many people "know" all the A, B, Cs of how marriage should work. They think they are "doing" everything "correct," yet still, something is missing – one or both partners are dissatisfied and frustrated. That is a good indication that perhaps God's unconditional love is not flowing the way it should be in the home.
Good works are useless without love, just as words of love are useless without corresponding actions. So it all comes down to what is in a person's heart; are we just going through the motions in our marriage, or is there something deeper there that is motivating us?
This article is not intended to accuse the husband or the wife. Instead, if each person would line their heart up with what God is expressing in this scripture, He will be able to do the work of healing and unifying their hearts individually and then as a unit.
Learning how to heal a marriage requires understanding and receiving God's love.
Let's start by reading 1 Corinthians 13:4-7 and drawing out some definitions from the original Greek translation:
4 Charity suffereth long, [and] is kind; charity envieth not; charity vaunteth not itself, is not puffed up, 5 Doth not behave itself unseemly, seeketh not her own, is not easily provoked, thinketh no evil; 6 Rejoiceth not in iniquity, but rejoiceth in the truth; 7 Beareth all things, believeth all things, hopeth all things, endureth all things. 1 Corinthians 13:4-7 KJV
Let's define "love"

Charity – Strong's # G26 – Agape: Love, i.e. affection or benevolence; specially (plural) a love-feast.
The word love-feast is profound; it's a love that keeps on giving. It does not hold back and only give the bare minimum for survival, but it is free-flowing and satisfying. That's how God's love is towards us! It's a boundless, deep well that overflows onto the one that is loved.
Patient endurance
Suffereth – Strong's #G3114 – makrothymeo: To be long-spirited, i.e. (objectively) forbearing or (subjectively) patient:—bear (suffer) long, be longsuffering, have (long) patience, be patient, patiently endure.
A good phrase to highlight for this context would be "patient endurance." Immediately we see that God's kind of love is not conditional on circumstances or even on another person's actions. His love patiently endures with us and helps us even when we are struggling or in pain. It is a compassionate understanding that change, growth, and maturity take time, and He's willing to walk in that journey of overcoming patiently with us. Likewise, in a marriage, love should never be conditional on performance or feelings. God can birth that same steadfastness of spirit in us so that we can bear with one another even through personal struggles and hardships.
Love is more than an emotion or feeling in a healthy marriage. It is not driven to fix one another, nor does it smear a spouse's face in their failures and demand repentance and change. The Word says that it's the goodness of God that leads us to forgiveness and repentance. So if we begin to feel driven to perform or to fix ourselves or others, fear, guilt, or shame, we can be assured that does not come from our loving Heavenly Father.
Or despisest thou the riches of his goodness and forbearance and longsuffering; not knowing that the goodness of God leadeth thee to repentance? Romans 2:4 KJV
Love is kind
All the while, in this journey through pain (physical or emotional), trials, and hardships, it says that love remains kind. It doesn't endure for so long and then blow up after accumulating a laundry list of hurts and offenses. God's patience towards us never runs out, and He wants us to have the same heart towards others. As we will see through the course of this scripture, we can still love the person but hate the sin – this is what we call separation.
(Note: Separation is a foundational insight for restoration in all relationships CLICK HERE to learn more!)
Kindness is the act of loving – treating each other with the same dignity and respect that you would want to be treated with. What if you took a minute each day to think of something kind or loving that you could do for your spouse? Your motivation cannot be in looking for brownie points or attached to an expectation of your spouse returning the favor but simply as an expression of love and care.
12 Therefore all things whatsoever ye would that men should do to you, do ye even so to them: for this is the law and the prophets. Matthew 7:12 KJV
Love is not self-serving; it does not envy.
Envy is trying to keep something or someone all to ourselves for fear of losing them. This is a selfish motive and will inevitably drain the flow of love and mutual respect from a relationship. Envy and jealousy will destroy the very thing that it is trying to hold together. Why? Because it is an evil spirit from the enemy's kingdom. As such, no good thing can possibly come from it.
Envy and jealousy are counterfeit to love; it would be more accurate to call their fruit lust. It essentially turns your partner into an object to be guarded rather than a fellow heir of Christ with their own mind, will, and emotions worthy of being treasured and respected. Thus, it negates the importance of a healthy relationship and prevents healing in a marriage.
Love does not vaunt itself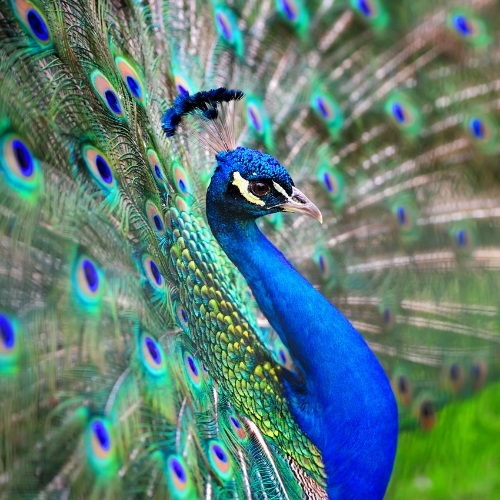 To vaunt one's self means to boast. This can be likened to the dancing display of a tropical bird trying to attract a mate by fluffing up its feathers and putting on a show. We cannot prove our love for our partner by promoting ourselves. We may be attractive at first, but in the end, it's all frills and fluff, and there is nothing left to sustain a healthy marriage relationship.
Love cannot just be about attraction, an intimate relationship, or an emotional pursuit. Neither can it be about ourselves. This kind of love is only surface love; it is skin deep. It cannot endure the inevitable challenges and hardships of real life. But, there is something deeper yet that God has prepared for us. God's love connects us at the spirit level so long as God is at the center of the relationship. It's a bond that cannot be easily broken.
12 And if one prevail against him, two shall withstand him; and a threefold cord is not quickly broken. Ecclesiastes 4:12 KJV
For a couple to keep God in the center of their relationship, they may need to repent for self-idolatry and idolatry of the other person and ask God to renew their hearts in humility and meekness. Their dependence has to return to God as their source for love and provision for all their needs.
Love is not puffed up.
To be puffed up is similar to vaunting oneself self. It is pride, believing that we are more important or valuable than another. Pride is an evil spirit; therefore, we can not give it a place in any relationship, especially not a marriage, because it will place more value on its carrier at the expense of the other. It cannot correctly love, care for, or nurture relationships because it belongs to the kingdom of self. "It's all about me."
Pride may cause one person to resent the weakness in another. Or cause them to struggle with taking personal responsibility for their actions if they make a mistake. It is counterproductive to God's Kingdom; the Bible says that God resists the proud. Pride will hinder or even resist healing in a marriage. It may not allow a person to acknowledge that there is a problem!
But he giveth more grace. Wherefore he saith, God resisteth the proud, but giveth grace unto the humble. Submit yourselves therefore to God. Resist the devil, and he will flee from you. James 4:6-7 KJV
Love does not behave itself unseemly.
The root of the word "unseemly" is "indecently or unbecoming;" this could include being disrespectful, displaying anger, or harassment of another. It is acting out in a way that would be degrading to their spouse or even just inappropriate. These actions can be hurtful to their spouse and not be edifying. How can love flourish with that kind of behavior sapping its nutrients? This behavior is not motivated to provide a safe place for the other person in the marriage but can cause distrust and insecurities.
It takes maturity to develop sensitivity and an awareness of the needs and feelings of a person at any given moment. God can help us build that quality of empathy in our hearts motivated by His love and compassion.
Love seeks not its own.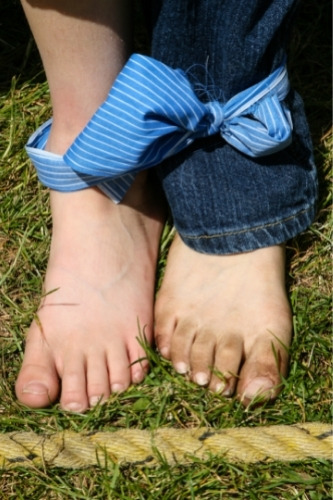 "Love does not seek its own." What does that mean? We do not try to fulfill our own self-interests or needs through another person. A husband and wife need to learn to grow together as a team; a single unit working together in unity. It's not about dividing roles 50-50. As each person is seeking God 100%, their best efforts can come forth in walking in love to serve and consider the best interest of each other.
Love does not set expectations on their spouse that they need to fulfill to feel satisfied or complete. Love is not being needy of the other person's affection to be complete in themselves. God's love working in our own heart is what completes us. From that fulfillment, He can help us flow out in abundance towards others regardless of their spiritual condition.
A marriage cannot thrive with neediness.
If someone comes into a marriage expecting their spouse to satisfy their deep need and longing for love, the union will seem like a black hole that can never be filled or fulfilled; that is idolatry of man. Each person needs to take responsibility for their own lives to establish themselves in fellowship with God and His love, and then they can freely share that love.
17 That Christ may dwell in your hearts by faith; that ye, being rooted and grounded in love, 18 May be able to comprehend with all saints what [is] the breadth, and length, and depth, and height; 19 And to know the love of Christ, which passeth knowledge, that ye might be filled with all the fulness of God. Ephesians 3:17-19 KJV
Love is not easily provoked.
Many a marriage counselor or expert would say that love does not get easily angry; it fosters an attitude of forgiveness so the root of bitterness cannot fester inside of us and defile others.
Another part of the definition of "provoked" is "exasperated" or "irritated." We might even insert "annoyed." This attitude is the open door for spirits of bitterness and accusation to gain a foothold and get in the way of being able to walk in love.
Bitterness and accusation will blow a wrong or perceived wrong out of proportion. This behavior is a result of trust not being developed towards each other. In the absence of trust, a person is easy pickings to accuse their spouse. Rather than having understanding and mercy, bitterness and accusation come quickly when provoked.
Love does not lose sight of who the other person is and that God made them good. It does not allow anger to spring up and defile others. That would only work to perpetuate the cycle of conflict and strife.
14 Follow peace with all [men], and holiness, without which no man shall see the Lord: 15 Looking diligently lest any man fail of the grace of God; lest any root of bitterness springing up trouble [you], and thereby many be defiled. Hebrews 12:14-15 KJV
The power of separation (it's not what you think)
The principle of separation is so profoundly important in our lives and our marriages. First, we need to remove the spirit of bitterness and the accusation in our hearts so that we can clearly see what is really going on with ourselves and our partner. We can ask Father God to help us to love the person and hate the sin.
Then He can help us develop compassion towards them as we understand the iniquity they may be struggling with. If we've reacted out of anger or bitterness, we can openly repent and ask for forgiveness. Personal responsibility without accusation toward the other person is where healing has an opportunity to begin in a marriage.
The root cause of a misunderstanding
Sometimes, a perceived offense is just the result of a misunderstanding. In which case, the whole problem is very simple; Dr. Wright always joked that this was a very profound discovery he made: A Misunderstanding is that someone just didn't understand!
Communication without accusing each other is essential to get back to unity in our marriage and our homes. As soon as we make our spouse the enemy in our hearts, we will not be able to do this. We should consider, is our spouse actually out to hurt us, or are they having a human moment and making a mistake? God can give us His perspective with grace and mercy for one another and ourselves to make room to get it right.
Remember, you are on the same team fighting against a common enemy who is trying to steal and destroy your relationship! Are you going to let him do that? No!
Love thinks no evil.
Thinking evil is a common snare in marriages that may lead to deep hurt and pain between a husband and wife.
Thinketh – Strong's #G3049 –logizomai: To take an inventory. 
One aspect of thinking evil is to keep a record of wrongs, in this case, against your spouse. As long as a person holds this record in place, no relationship can heal from the hurt. It is unforgiveness which God takes very seriously in His Word.
To overcome this, a person must go to God and seek His forgiveness and plan for recovery and restoration. They can take their hurts to the Father and ask Him to heal any emotional wounds and submit their heart to Him for healing. Forgiveness is a choice, just as love is a choice. It's choosing that nothing can get in the way of their love, just as nothing can get in the way of God's love towards us.
But if ye forgive not men their trespasses, neither will your Father forgive your trespasses. Matthew 6:15 KJV
Love does not rejoice in iniquity.
Iniquity – Strong's #G93 – adikia: Injustice, iniquity, unjust, unrighteousness, wrong.
The context of the word "iniquity" is taking pleasure or enjoying one's own ways that are contradictory to God's ways. Ephesians 4 clearly defines this as willingly participating in a pattern of behavior that is ungodly but without submitting to the conviction of the Holy Spirit to change.
17 This I say therefore, and testify in the Lord, that ye henceforth walk not as other Gentiles walk, in the vanity of their mind, 18 Having the understanding darkened, being alienated from the life of God through the ignorance that is in them, because of the blindness of their heart: 19 Who being past feeling have given themselves over unto lasciviousness, to work all uncleanness with greediness. 20 But ye have not so learned Christ; 21 If so be that ye have heard him, and have been taught by him, as the truth is in Jesus: 22 That ye put off concerning the former conversation the old man, which is corrupt according to the deceitful lusts; 23 And be renewed in the spirit of your mind; 24 And that ye put on the new man, which after God is created in righteousness and true holiness. 25 Wherefore putting away lying, speak every man truth with his neighbour: for we are members one of another. Ephesians 4:17-25 KJV
We do NOT go down together!
Love does not support another person's sin or come into agreement with it just so that we can maintain a peaceful relationship. Dr. Henry Wright often said, "Follow me as I follow God." This statement is especially true with love in a marriage relationship. If we see our spouse following unrighteousness, we don't need to participate in their sin, nor do we need to try to make them change. We should take it to God and pray for our spouse to get the victory. Trust Him that He can recover them and redirect their path.
24 And the servant of the Lord must not strive; but be gentle unto all [men], apt to teach, patient, 25 In meekness instructing those that oppose themselves; if God peradventure will give them repentance to the acknowledging of the truth; 26 And [that] they may recover themselves out of the snare of the devil, who are taken captive by him at his will. 2 Timothy 2:24-26 KJV

1 The preparations of the heart in man, and the answer of the tongue, [is] from the LORD. Proverbs 16:1 KJV
Love rejoices in the truth.
Truth is essential for a safe, happy and healthy relationship because, without truth, there cannot be trust. Trust is established in a relationship through the Word; it will never change and will stand forever. Our feelings change continuously; therefore, our standard for truth is based on what the Word says. Because God is love, we know that His ways are what will cause us to flourish.
1 Blessed [is] the man that walketh not in the counsel of the ungodly, nor standeth in the way of sinners, nor sitteth in the seat of the scornful. 2 But his delight [is] in the law of the LORD; and in his law doth he meditate day and night. 3 And he shall be like a tree planted by the rivers of water, that bringeth forth his fruit in his season; his leaf also shall not wither; and whatsoever he doeth shall prosper. Psalm 1:1-3 KJV
Without honesty in a marriage, what you have at best is peaceful coexistence that is limited to surface deep. Truth is a pillar to stability in a marriage; it is where our standard of conduct is even against what we might be familiar with doing. Honesty and integrity are essential, not only in the marriage but in the family, to enjoy God's blessings.
A question that we must ask ourselves is, "What do I do when no one else is watching?"
This question might bring to light areas of our lives that may be hidden in darkness. Perhaps it's time to bring these areas into the light to expose the enemy's work in our heart and remove them with repentance before God so that we can be forgiven and set free. When we rejoice in the truth, the Lord, through His Word, may chasten us and convict our hearts to remove the iniquities that so easily beset us. As we walk in the light, we will have fellowship not only with our spouse but with Jesus (Who is God the Word John 1:1) also.
Love bears all things.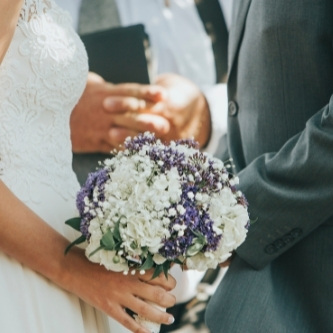 Part of the definition for the word "beareth" is to cover with silence and to roof. God's love towards us covers and protects us. We can think about this amid hardships and struggles; it can weather any storm; it heals hurts. Usually, in their wedding vows, a couple promises each other that they will stay faithful for better or worse, for rich or poor, in sickness and in health.
God sets that example for us in the way that He works with us daily and throughout our lifetime. When hardships or hurts come, love buckles down, digs in its heels, and holds on. It does not give up on oneself or each other or look for an easy way out. If we ever struggle in this area, God can give us what we need, by His Word, and through the power of the Holy Spirit to sustain us, strengthen us, and help us to thrive in His love even through hardships.
3 And not only [so], but we glory in tribulations also: knowing that tribulation worketh patience; 4 And patience, experience; and experience, hope: 5 And hope maketh not ashamed; because the love of God is shed abroad in our hearts by the Holy Ghost which is given unto us. Romans 5:3-5 KJV
Love believes all things.
Believeth – Strong's #G4100 – pisteuo: To have faith; by implication, to entrust (especially one's spiritual well-being to Christ).
Love believes the best about yourself and for a person. It can find the good in them and hold onto that even when things are not going so well. Love will also help you have the faith to believe in God's promises for yourself and your spouse. There may be times that trust is breached in a relationship because one or both members of that relationship have not been trustworthy. But there is something more profound that we can pull out of this definition: "to entrust (especially one's spiritual well-being to Christ)."
Believing runs deeper than merely rebuilding trust in another human being who is just that, a human who will make mistakes from time to time. It is about trusting God with our spouse for their protection, guidance, recovery, wisdom – whatever the case may be. We may need to take our fingers out of the pie, so to speak, to let God intervene. It's good to acknowledge that we cannot see the whole big picture of what we are dealing with, but He does. Then we must place our trust in Him that He will help us restore, grow, maintain, and rebuild trust within our relationships.
Love hopes all things.
Love never loses hope. This is only possible if we are plugged into the right source. The Bible says that we are to hope for things that are not yet seen. We could say it is believing for good in our future, whereas fear will project negativity and hopelessness into our future. We must ground our hope in the promises of God. When we each realize our hope does not depend on a person, we can be confident that if we each, individually, believe God's Word and walk in fellowship with the Holy Spirit, then the promises WILL come. Our hope is not placed on an individual.
Love endures all things.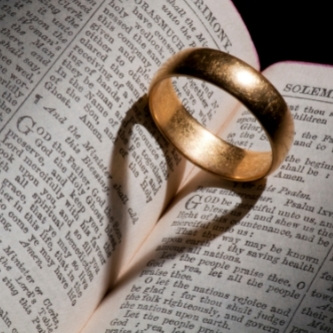 Endureth – Strongs #G5278 – hypomeno: To stay under (behind), i.e. remain; figuratively, to undergo, i.e. bear (trials), have fortitude, persevere:—abide, endure, (take) patient(-ly), suffer, tarry behind.
"If love ever stops loving, love never loved at all." ~Dr. Henry Wright
God's kind of love is not fickle; one cannot switch it on or off. It is a conscious choice regardless of the condition of the person at the receiving end. Enduring love is the kind of love that can conquer every obstacle; this quality is peculiar only to God's kind of agape love. Human love, even brotherly love, may not be strong enough to endure forever. But God's love towards us never fails. When we are walking in, and continuously choose to walk in God's love, we don't run out of patience; it never 'runs low.' God never gives us 'one more chance, and that's it!' He forgives us 70 x 7; that is ongoing and continuous. We can forgive them and know that God will do the work on their heart to recover them from any mistakes they've made.
(Disclaimer: this doesn't mean we are codependent. If abuse is present, it is possible to love and forgive even if separation is necessary for a person's safety.)
Is there any area you see in your life that you would like God to restore in love?
God never promised following His ways and being changed into His image would be easy. But He did promise that He would give us a helper, His Holy Spirit, that would be your comforter, lead us, and grow us up in all things.
Based on these definitions, can you see any areas in your own life that you'd like to grow in? As David did in the Psalms, we can go to our Father and humble our hearts to Him. When we submit ourselves to God, we can trust that He knows how He wants to lead us and what is best for our life.
Preparing your heart for healing 
If you have recognized a specific spiritual issue or issues in your life that are blocking God's love from flowing in you, you can pray this short prayer of repentance to humble yourself and line back up with your Father in Heaven. Repentance isn't taking on guilt or condemnation; it's taking personal responsibility for our actions in humility. When we repent, we appropriate what Jesus did for us on the cross and receive God's forgiveness. God will help you through your healing process and in your journey of overcoming as you retrain your mind in His ways and create new, healthy, loving pathways of thought.
A prayer of repentance
Father God, I recognize that _____(i.e., unloving, pride, bitterness, accusation, envy and jealousy, fear, guilt, and shame) has/have been operating in my life and blocking the flow of your love in me and through me. I repent for agreeing with the enemy's way of thinking in this area, and I renounce it. I am no longer in agreement with it, and I ask for your forgiveness. Thank you for forgiving me, and I receive your forgiveness. In Jesus' name, I pray, amen.
You may also want to repent to your spouse if you recognize that you've mistreated them in any of these areas. Repentance is a first step towards the healing process, a happy and healthy relationship and recovery towards your identity in God. You can continue to remove the old ways and replace them with God's ways as He brings them to light.
Remember this: repentance isn't saying "I'll never do it again," so don't wait until you are confident you will never do it again. We have to start somewhere. Go for it and be ready for the growing process. If you repent and mess up again, you are not a hypocrite, you can pick yourself up repent again. Proverbs 24:16 says, "For a just man falleth seven times, and riseth up again: but the wicked shall fall into mischief." As you keep on practicing, before you know it, you will catch yourself before you mess up and not have to repent for that mistake again.
God wants to help teach you how to heal your marriage.
Learning how to love as God loves is a journey of growing and maturing as a believer. This process requires patience with ourselves, others, and God. This process includes a lot of prayer and fellowship with the Holy Spirit! It does not just happen by itself. It is a daily, conscious decision to seek God, His heart, His will, and His ways and submit to the leading and working of the Holy Spirit.
4 Whereby are given unto us exceeding great and precious promises: that by these ye might be partakers of the divine nature, having escaped the corruption that is in the world through lust. 5 And beside this, giving all diligence, add to your faith virtue; and to virtue knowledge; 6 And to knowledge temperance; and to temperance patience; and to patience godliness; 7 And to godliness brotherly kindness; and to brotherly kindness charity. 8 For if these things be in you, and abound, they make [you that ye shall] neither [be] barren nor unfruitful in the knowledge of our Lord Jesus Christ. 2 Peter 1:4-8 KJV
You will find that as you begin to mature in God's ways, not only will your marriage be more meaningful and overflowing with love, other relationships will begin to thrive as well. You may even find that your physical health will spring forth as your heart heals and recovers in this area! God doesn't just want to heal your marriage; He wants to heal every area of your life – spirit, soul, and body.
Blessings,
The Be in Health Team
Would you like to read more articles related to this topic?
When we see someone we love struggling, it can be easy to try to go into 'fix-it' mode. But how does the Bible tell us to support each other? In this article, Pastor Adrienne addresses how to bear one another's burdens without false burden-bearing. This topic is especially important in a marriage relationship.
Many of us can be hard on ourselves in our overcomers' journey but God wants us to learn how to be patient with ourselves as we learn how to grow up into His ways and His righteousness. This is especially important when we are working towards healing our marriage. 
What does the scripture mean when it says "We wrestle not against flesh and blood?" Is it possible that we've been looking at conflict and conflict resolution incorrectly? This foundational teaching helps you to separate the person from their sin so you can love the person and hate their sin. This is especially important in healing a marriage to defeat the accusation and conflict and to get back on the same team, united against your true enemy!
If you want to encourage your loved ones in their marriages and relationships, share this post and pin it to save it for later!