It's time for the Church to do some spiritual resistance training. We need to grow our strength in our relationship with God and His Word and in resisting evil. Then we can overthrow the works of the enemy in our lives and the world around us. The first thing we need to understand is who we are in Him. We also need to understand the spiritual battle that we are entrenched in with the enemy's kingdom.
As believers, when we were born again, we were birthed into the Kingdom of God. This is not something that you can see; we don't have a flag that we fly over our heads. God's Kingdom is something that is written on the hearts of its citizens. He did this with the intent of reminding us always that we live in the world, but we are not of the world. We may be citizens of a country and are required to abide by the laws of the land, so long as they are not contrary to God's laws.
Our battle is not with other people, it's against the enemy and his kingdom.
The kingdom of this world, the enemy's camp, is continually resisting and battling the Kingdom of God. The enemy knows, maybe even more than we do, which kingdom we belong to, and therefore he also resists us. So long as the Church remains active in our nation and the world, the enemy's hand is restrained. Therefore, we, the Body of Christ, need to understand our role in God's Kingdom. We need to appropriate the gift that Jesus gave us on the cross of freedom through repentance and forgiveness. And we need to allow the power of the Holy Spirit to work freely through us, by faith, to resist the devil and to overthrow his works in the Earth.
How can we defeat the enemy?
God has given us everything we need to know about resisting evil in His Word. Psalm 119:11 says:
Thy word have I hid in mine heart, that I might not sin against thee. Psalm 119:11 KJV
I say all the time, and I will continue to say it all the days of my life, "read your Bible!" Read it, listen to it, get the Word in however you can. Know it, get it into your heart, and meditate on it. It's also crucial that you are filled with the Holy Spirit because the Holy Spirit takes the Word and turns it into something powerful in your life.
When you know the Word, then you know how God thinks, speaks, and acts. Knowing the Word is important for the next step. James 4:7 says:
Submit yourselves therefore to God. Resist the devil, and he will flee from you. James 4:7-8 KJV
How do you submit yourself to God?
You submit yourself to God by being obedient to Him. But first, you, have to know what He says in His Word, and then the Holy Spirit can convert that to your understanding so that you can apply it and do it!
Finally, after you've submitted yourself to God, you need to resist the devil. To resist means to withstand the action or the effect. Resistance is the refusal to accept or comply with something, the ability not to be affected by something especially adversely. You have to submit to God first because if you try resisting the devil while you're still doing things according to your own understanding or your flesh, it's never going to work. Mercifully, we have the Holy Spirit who will bring things to our attention so that we can push back against the works of the enemy in our lives.
Resisting evil is pushing back.
James 4:8 goes on to say:
Draw nigh to God, and he will draw nigh to you. Cleanse [your] hands, [ye] sinners; and purify [your] hearts, [ye] double minded. James 4:8 KJV
Double-minded means that we are not being obedient to God. We have one foot in the enemy's camp and the other in God's, and we wonder why we are getting washed all over the place. That's why we have to remain steadfast in His Word. We need to choose to believe God's Word one hundred percent!
1 Peter 5:8 says:
Be sober, be vigilant; because your adversary the devil, as a roaring lion, walketh about, seeking whom he may devour: 9 Whom resist stedfast in the faith, knowing that the same afflictions are accomplished in your brethren that are in the world. 10 But the God of all grace, who hath called us unto his eternal glory by Christ Jesus, after that ye have suffered a while, make you perfect, stablish, strengthen, settle [you]. 1 Peter 5:8-10 KJV
Who is resisting? We are! God doesn't just come down and tell the devil to back off. He gave us the authority in the name of Jesus, by the power of the Holy Spirit to push back. The enemy is trying the same games on every believer; we are all in the process of resisting evil. We have not accomplished it yet, but we are faithing and trusting God that He will complete the good work that He started in us.
Suffering builds spiritual muscles
1 Peter 5:10 goes on to say:
But the God of all grace, who hath called us unto his eternal glory by Christ Jesus, after that ye have suffered a while, make you perfect, stablish, strengthen, settle [you]. 1 Peter 5:10 KJV
I've pondered this question for a long time: What are we 'suffering a while' in doing? We are suffering a while in resisting. Just like weight training is hard work where we push back over and over again to build strength, resisting the devil is hard work too.
Sharpen your weapon of spiritual warfare
Jesus set the example of how to push back when the devil tempted Him in the wilderness. He just said, "It is written." He did not quote chapter or verse, but He had the Word of God written in His heart so that He could use it as a weapon to overthrow the lies of the enemy.
If you don't know what is written, you don't have any weapon to fight with. You're going to feel beaten down, and you may start to wonder where God is and why He isn't meeting you the way you wanted Him to.
How to not get discouraged by praying amiss
Sometimes when we pray and ask God for something, we believe that it should happen a certain way that we've preconceived in our minds. But if we submit to God first, we allow the Holy Spirit to lead us in how we should pray. He will help us understand God's will according to the Word of God so that we can pray in agreement with God's will and His plans. With this foundation, we will have the confidence we need to continue to stand steadfast in faith and prayer, even when things around us don't appear to happen the way we thought they should. We will be able to keep resisting evil and keep believing God and His Word.
The good fruit of resisting evil and enduring till the end
After we have suffered in resisting a while, it said there that God will make us perfect, strengthen, and settle us. Why? Because when you've resisted the devil, stood, held your ground, and endured till you got the victory, you're also being made perfect in your spirit. You will grow in understanding that God is truly with you. It's settled once and for all in your heart; God is true, and the enemy is a liar.
God gave us dominion in the earth. He wants us to take authority over the works of the devil, to push him back and regain the world for God's glory. We do it in His name because it's not about us; it's Him working through us. We submit to God so that He can establish us and strengthen us to resist the enemy and overthrow his works in the world.
To Him be glory and dominion for ever and ever. Amen. 1 Peter 5:11 KJV
May God's Kingdom come, and His will be done on earth as it is in Heaven!
Blessings and peace,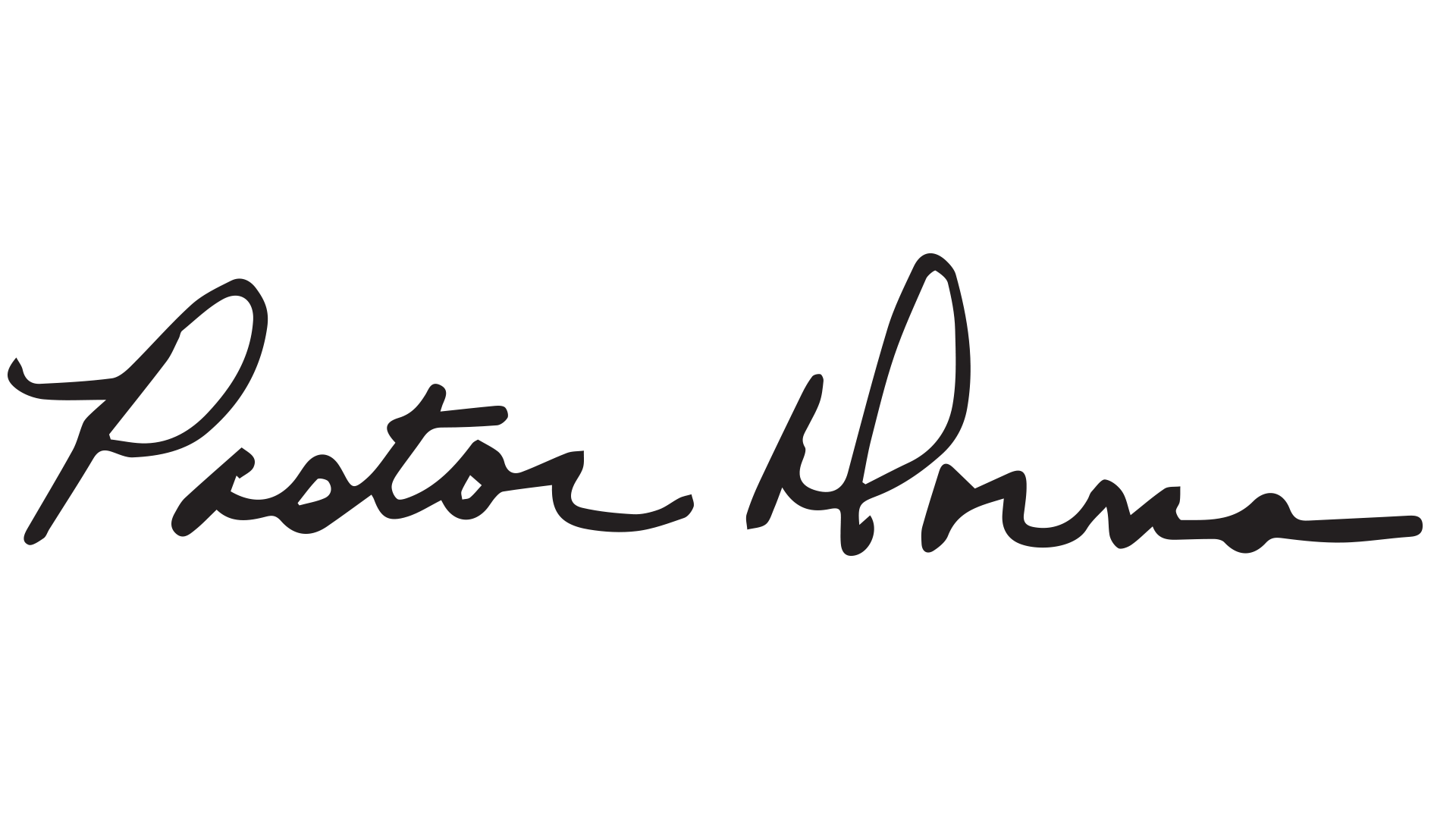 FREE Printable Scripture Art Download: Psalm 119:11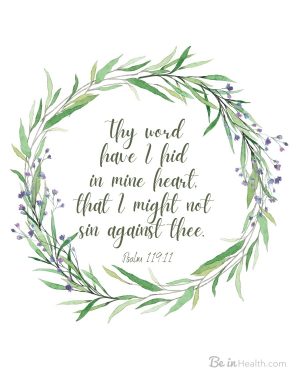 Fill in your information below to receive this FREE Printable Scripture Art in your inbox!
[email-download download_id="18377″]
Would you like to read more articles related to this topic?
Pin this article now to save it for later and share it with others!