God can give you lasting benefits and blessings as you learn how to rejoice in trials
Sometimes, life is tough. And sometimes things that happen in our life seem to just plain STINK! All of us have been through trials and temptation. The enemy is still at work in the earth, so there are likely more trials headed our way. Therefore, you need to know what to do during seasons of trouble. How do you even get out of bed in the morning when you are in a season of trials? Beyond just getting out of bed, how do you begin to attain to what James said in the Bible: "Count it all JOY when you fall into divers temptations"? Learning how to rejoice in trials will change your life!
You have to practice and train yourself to be a doer of God's Word. When God says to "count it all joy when you fall into divers temptations" (James 1:3 KJV), He really meant that you need to COUNT IT ALL JOY! Why? When you have patience during the trial and wait on God and hope in Him to get you through it, you end up being perfected and fulfilled by Him. You end up in a better state because of the trial.
What counting it all joy is not
When I talk about counting it all joy, I don't mean being fabricated and trying to put on a superwoman or superman attitude, beaming from ear-to-ear about some tragedy in your life. I mean that you can seek Father God in the quiet place in your heart in the midst of the trial and learn to trust Him through the trial. It is through this process that you will find that JOY begins to well up in your spirit, even if your heart and emotions feel heavy.
Don't rely on your feelings
In a trial, feelings of heaviness, stress, fear, doubt, and other difficult emotions often come up. I love how Pastor Donna Wright says that your feelings can lie to you, especially during a trial. The various trials come, and you may feel miserable, but the Scriptures says that you are to glory in your tribulations and count it all joy when you fall into diverse temptations. These scriptural responses to adversity are responses that you may have to learn to walk in. You need to practice responding in new ways to various trials because your emotions may not naturally line up with the Word of God until you learn how to actively put on the mind of Christ.
How to rejoice in trials
Maybe you need to reframe how you view your trials. Maybe you look at them and think, "Oh no! Get me out now! Stop the trial! Not good!" It would be easy to accuse God or others and become angry and frustrated.
Reframe your perspective and begin to see it through the lens of the Word of God, which shows us God's will. Ask Him to use the trial to mature and to grow you. Remind yourself that if you come out of this trial God's way, you will learn valuable lessons, and God can use your experience to help others.
Blessed [be] God, even the Father of our Lord Jesus Christ, the Father of mercies, and the God of all comfort; 4 Who comforteth us in all our tribulation, that we may be able to comfort them which are in any trouble, by the comfort wherewith we ourselves are comforted of God. 2 Corinthians 1:3-4 KJV
Even if
Benefits will come, even if the enemy has brought various trials or temptations, God will work it out for His good.
And we know that all things work together for good to them that love God, to them who are the called according to [his] purpose. Romans 8:28 KJV
Rejoicing in trials takes practice
Practice this! Remind yourself to look at the trial differently. Doing this will produce joy in the trial that you are looking for. Having joy in God may not immediately fix the trial but will help the trial to be more bearable.
You will find that applying a new mindset of how you view trials will help draw you closer to God! You will experience how He can work with you. Glory is revealed.
For in that he himself hath suffered being tempted, he is able to succour them that are tempted. Hebrews 2:18 King James Version
Looking forward to the prize
Pastor Benny Parish often says when the situation seems too big to manage, "I can't wait to see what God's going to do with this!" You too can look forward to the good fruit and place your hope and expectation in God for the end result. In fact, God is the only safe and sure place to put your hope and expectations because He can never fail!
Blessed [is] the man that trusteth in the LORD, and whose hope the LORD is. 8 For he shall be as a tree planted by the waters, and [that] spreadeth out her roots by the river, and shall not see when heat cometh, but her leaf shall be green; and shall not be careful in the year of drought, neither shall cease from yielding fruit. Jeremiah 17:7-8 King James Version
Put your confidence here
You can also be confident that everything that comes from your Heavenly Father will be a good and perfect gift. He will make all things beautiful in His time!
Every good gift and every perfect gift is from above and cometh down from the Father of lights, with whom is no variableness, neither shadow of turning. James 1:17 King James Version
I've created the following list for you as a practical, scripture-based guide to help you walk endure trials and suffering and come out stronger on the other end.
11 Scriptures for How to Rejoice in Trials:
Prepare your heart and talk to God about what your response should be before a trial comes.
He shall not be afraid of evil tidings: his heart is fixed, trusting in the LORD. 8 His heart [is] established, he shall not be afraid, until he see [his desire] upon his enemies. Psalm 112:7-8 King James Version
If you are in a trial now, then hit 'GO' and start practicing count it all joy.
My brethren, count it all joy when ye fall into divers temptations. James 1:2 KJV
When you are in a trial and feel miserable about it, stop and ask God to show you His perspective and His good plan for the trial.
But as for you, ye thought evil against me; [but] God meant it unto good, to bring to pass, as [it is] this day, to save much people alive. Genesis 50:20 KJV
Decide that the fruit of enduring this trial will have good benefits in your life and believe that God will do wonderful work in you through it.
That the trial of your faith, being much more precious than of gold that perisheth, though it be tried with fire, might be found unto praise and honour and glory at the appearing of Jesus Christ. 1 Peter 1:7 KJV
Seek God's answers for you during this time of trouble and believe that He has a solution.
And call upon me in the day of trouble: I will deliver thee, and thou shalt glorify me. Psalm 50:15 KJV
Ask for wisdom on how to walk through the trial and how to rejoice in trials.
If any of you lack wisdom, let him ask of God, that giveth to all [men] liberally, and upbraideth not; and it shall be given him. James 1:5 King James Version
Ask God to reveal the solution to you and for Him to work the solution out in the midst of the trouble.
Call unto me, and I will answer thee, and shew thee great and mighty things, which thou knowest not. Jeremiah 33:3 King James Version
Believe that God heard you and that you will have what you have asked for.
And this is the confidence that we have in him, that, if we ask any thing according to his will, he heareth us: 15 And if we know that he hear us, whatsoever we ask, we know that we have the petitions that we desired of him. 1 John 5:14-15 King James Version
Give thanks to God that He will get you through this trial.
In every thing give thanks: for this is the will of God in Christ Jesus concerning you. 1 Thessalonians 5:18 KJV
Be careful for nothing; but in every thing by prayer and supplication with thanksgiving let your requests be made known unto God. Philippians 4:6 KJV
Run to the Word of God if you feel overwhelmed and lost during a trial. God's Word is what we need to run to in order to be stabilized.
From the end of the earth will I cry unto thee, when my heart is overwhelmed: lead me to the rock that is higher than I. Psalm 61:2 KJV
Thy word [is] a lamp unto my feet, and a light unto my path. Psalm 119:105 KJV
Praise God for who He is and for the mighty works that He is going to do in your life.
And when he had consulted with the people, he appointed singers unto the LORD, and that should praise the beauty of holiness, as they went out before the army, and to say, Praise the LORD; for his mercy [endureth] for ever. 2 Chronicles 20:21 King James Version
No more fear
When you find your confidence in God and in His Word, you don't have to fear what trials or suffering you might encounter. You can have absolute confidence that He will walk patiently with you every step of the way and that you will come out better on the other side.
King David found His confidence in God through every trial. He is an excellent example of how we can also endure suffering. (Psalm 27 KJV)
Our greatest example for how to rejoice in trials is Jesus Himself
Wherefore seeing we also are compassed about with so great a cloud of witnesses, let us lay aside every weight, and the sin which doth so easily beset [us], and let us run with patience the race that is set before us, 2 Looking unto Jesus the author and finisher of [our] faith; who for the joy that was set before him endured the cross, despising the shame, and is set down at the right hand of the throne of God. Hebrews 12:1-2 KJV
Seeing then that we have a great high priest, that is passed into the heavens, Jesus the Son of God, let us hold fast [our] profession. 15 For we have not an high priest which cannot be touched with the feeling of our infirmities; but was in all points tempted like as [we are, yet] without sin. 16 Let us therefore come boldly unto the throne of grace, that we may obtain mercy, and find grace to help in time of need. Hebrews 4:14-16 KJV
No matter what…
I want you to be encouraged that no matter what happens, God is still in control, He is still on the throne, and He is greater than any trials or temptations that may come your way. He will make a way where there seems to be no way. God will be your strength when you feel like you cannot go on. He will be a safe place to cover you when the enemy is overwhelming you. And He will give you joy even in trials and temptation.
 [We are] troubled on every side, yet not distressed; [we are] perplexed, but not in despair; 9 Persecuted, but not forsaken; cast down, but not destroyed. 1 Corinthians 4:8-9 KJV
Be blessed and encouraged,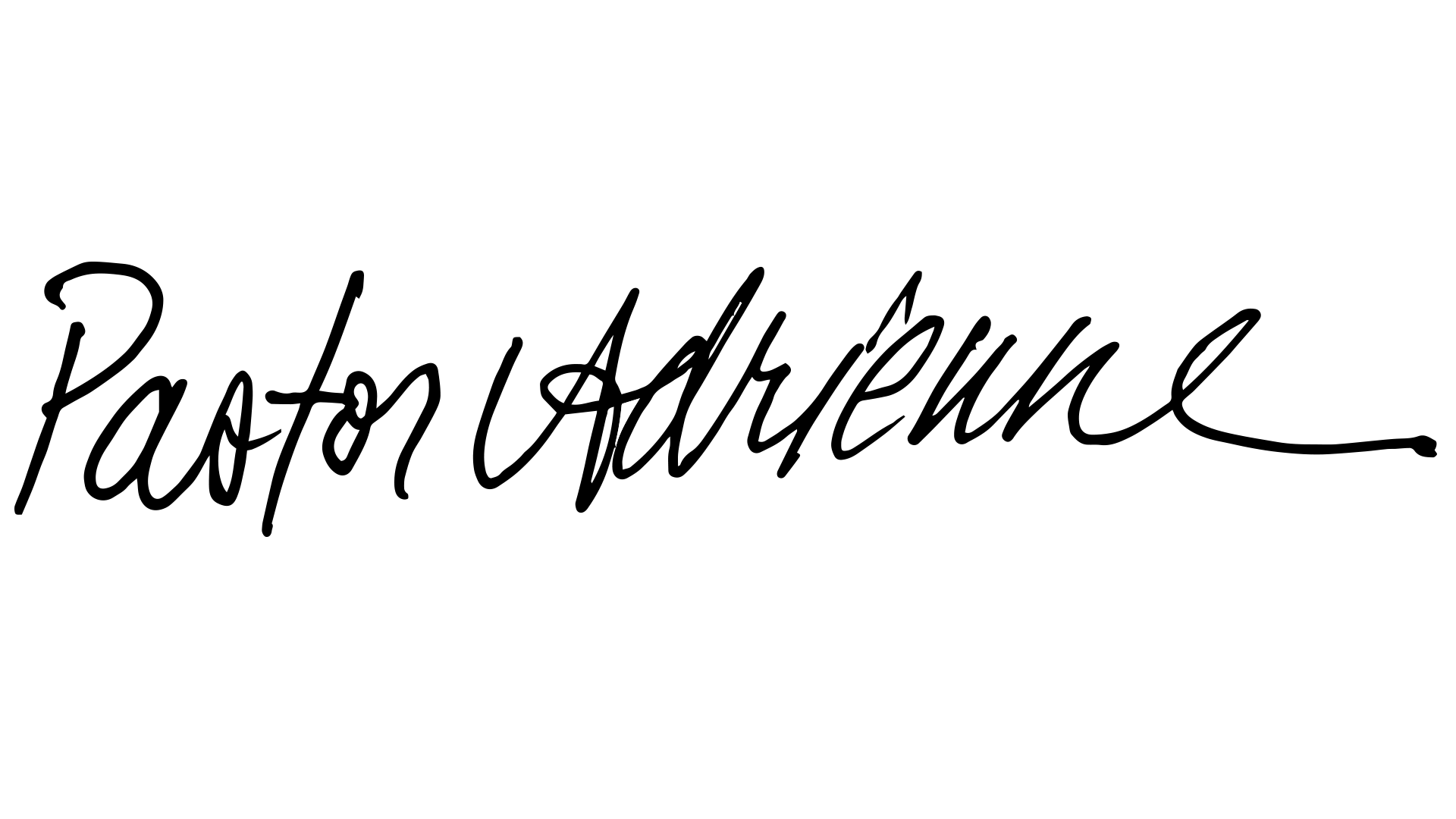 FREE Printable Download:
11 Scriptures for How to Rejoice in Trials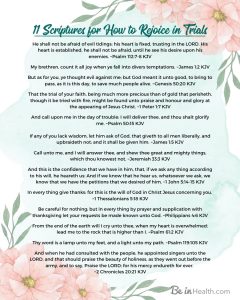 Please enter your information below to receive this FREE printable download in your inbox.
[email-download download_id="15878″]
Do you want to save this article for later? Pin it now!