Have you ever wondered why the Scriptures assign the titles of both Lord and Christ to Jesus? Are the different words simply an attempt to make the text more interesting? Or is there something deeper behind their significance that we need to understand?
If you're familiar with the Be in Health teaching of the three members of the Godhead, the teaching on the Lord GOD Revelation, you know it only applies to the Old Testament. In a similar fashion, this article may help break down your relationship with God the Word/Jesus and His role before salvation and after.
Acts 2:26 gives us an example of Jesus being called both Lord and Christ. Once we drill down into the meanings of Lord and Christ, we see they are unique and have distinct implications for our lives personally and corporately. There is a difference between the two names, and their usage is important. Perhaps understanding Jesus as both Lord and Christ is critical to our faith at different stages of our journey.
Therefore let all the house of Israel know assuredly, that God hath made the same Jesus, whom ye have crucified, both Lord and Christ. Acts 2:26 KJV
Jesus the Christ
The word Christ is only used in the New Testament but is an extension of an Old Testament concept that means anointed, Savior, Deliverer, or Messiah. When we become born again, we believe Jesus Christ is the only possible author of our salvation by faith. It was not possible to produce eternal life by ourselves. We had no power to live eternally on our own—just the opposite—we were spiritually dead from conception. The Father initiated the only solution in His Son for us so we could live without the consequences of iniquity and sin.
We believed Him as Christ, and He mercifully delivered us and gave us a new opportunity—a welcome-home party so to speak. He gave us the benefits of eternal life, introduced us to the Father, sealed us with the Holy Spirit, and anointed us to live under the laws of a new Kingdom. Jesus did the massive heavy lifting for us! His anointing is amazing, and it goes to work on our behalf. But all of this began without fully appreciating who He was as Lord. It was all through His example of being Christ to us.
⁴But God, who is rich in mercy, for his great love wherewith he loved us, ⁵Even when we were dead in sins, hath quickened us together with Christ, (by grace ye are saved;) ⁶And hath raised us up together, and made us sit together in heavenly places in Christ Jesus: ⁷That in the ages to come he might shew the exceeding riches of his grace in his kindness toward us through Christ Jesus. ⁸For by grace are ye saved through faith; and that not of yourselves: it is the gift of God: ⁹Not of works, lest any man should boast. Ephesians 2:4-9 KJV
Did you see how these benefits come to us without Him being made Lord yet?
The Beginning is Christ
A preamble of Christ's relationship in our life is the story of Israel's exodus from Egypt and the crossing of the Red Sea. God initiated this massive deliverance from evil, not based on their righteousness (see Deuteronomy 7:7-8). They were pinned against the Red Sea and an enraged Egyptian demonic force and could not defend themselves. In God's graciousness, He helped them cross on dry land and delivered them from their enemies. They did not earn it and would have died without His intervention. The Israelites did not yet know who their God was, and this was the beginning of their journey.
God's nature to move in our life before we understand Him is revealed in the Red Sea road trip. The Israelites did not know Him as Lord yet. In fact, Paul mentions this idea in 1 Corinthians 10. He does not call Him Lord; he purposely calls Him Christ in this verse. The Israelites' journey began with Him as their Christ or Deliverer. This was only the beginning, and He desired to nudge them into a safe place to start revealing more of Himself to them. This is a big deal!
And did all drink the same spiritual drink: for they drank of that spiritual Rock that followed them: and that Rock was Christ. 1 Corinthians 10:4 KJV
The Next Generation
Forty years passed after the Red Sea deliverance, and a new generation emerged. During this time, there was a learning process of maturing from a God who was their deliverer (as a superior God to the Egyptian world of Ra, Tot, Isis, etc.) to Lord. The emphasis changed from God's provision and care for them as a baby nation to weaning them off the unmerited benefits. It was time to put on big boy pants and take responsibility for their lives. As Israel grew up spiritually, they no longer compromised and blended their micro gods from Egypt with the Living God. The condition of their hearts became completely different—they no longer complained or constantly feared they would be left to die.
Eventually, they had to cross another body of water. In Joshua 3, we read that Joshua led Israel to cross the Jordan River. And again, the water was moved, and they crossed on dry land. But this time, they emerged and were ready for attack. Instead of being saved from the threat of annihilation, they were making ready to go to war as they crossed into enemy territory. The hunted had become the hunters. The battles to remove their enemies continued for the rest of their lives. However, we can almost sense their appreciation that God was now Lord over their community. They now knew and revered Him. If the Red Sea represented a type of Christ, the Jordan represented a type of the Lord.
²³For the Lord your God dried up the waters of Jordan from before you, until ye were passed over, as the Lord your God did to the Red sea, which he dried up from before us, until we were gone over: ²⁴That all the people of the earth might know the hand of the Lord, that it is mighty: that ye might fear the Lord your God for ever. Joshua 4:23-24 KJV
Something changed! There was a sliding scale of knowing God in these two regards, necessary for their development as a nation.
The Lord Jesus
The same is true in your life. So, how do these stories apply to our lives? Like the Red Sea, Jesus is our salvation, Savior, and the One who has absorbed the enemy for us. And like the Jordan, we respond with maturing decisions and make Jesus the Lord of our lives. We must grow up, remove the foreign gods/sins, and take responsibility for our lives. The crossing of the Jordan River is an analogy of how we approach the Lord Jesus in an attacking posture to defeat iniquity in our lives and cut back the enemy's kingdom.
Jesus does not need us to call Him Lord; rather, we need His Lordship because we need someone who can defeat the gods of this world. These gods are setting up a different government, one of confusion that culminates in Satan as the head. As we submit to the Lord Jesus, in the same source of power and anointing of Jesus Christ, the Holy Spirit, He defeats this fallen kingdom through us.
In whom the god of this world hath blinded the minds of them which believe not, lest the light of the glorious gospel of Christ, who is the image of God, should shine unto them. 2 Corinthians 4:4 KJV
Is Jesus Lord of Our Lives?
It is possible for Jesus to be Christ to us, but not Lord. With our permission, Jesus wants to be Lord in all areas of our lives. The title of Lord has a connotation of government, rulership, and dominion. Rulership requires submission, discipline, and humility. It is reflected in the way that we approach Him. Our conversation toward Him changes. We revere and honor Him. Actions take place that reflect we revere God more than we fear Fear or others. We choose to serve Him and allow Him to set up His spiritual government—the Kingdom of Heaven.
No matter what happens, He is always Christ. Salvation got us to Christ Jesus. We need Christ ongoing in our lives because we need the daily flow of blessings, anointing, and supernatural empowerment to fulfill the Father's will. But the reality is we must learn to make Him equally Lord at our own initiative. Elevate Him daily, and you will see maturity come. Wear two hats at the same time… receive Him as Christ and revere Him as Lord.
For to this end Christ both died, and rose, and revived, that he might be Lord both of the dead and living. Romans 14:9 KJV
Both Lord and Christ
Jesus is not a split personality but the perfect blend of the two identities. He was born both Lord and Christ. His Lordship never went away; He was Lord from birth.
For unto you is born this day in the city of David a Saviour, which is Christ the Lord. Luke 2:11 KJV
And the Church gathers in His name and is birthed in the oversight of the two titles together. It says in Acts that the Lord added to the Church daily. He adds to the Church because He is the Head Bishop.
Praising God, and having favour with all the people. And the Lord added to the church daily such as should be saved. Acts 2:47 KJV
Maybe spirits of religion and rejection have built Jesus into a profile that makes Him a distant, harsh Lord. You need to repent of those thoughts that remove Him as a merciful and compassionate Jesus Christ. Or maybe you're pricked on how unthankful your thoughts have become, self-sustaining, and the blessings have not led your heart to repentance. You need to recognize the Lordship of Jesus.
The titles of Lord and Christ were used heavily throughout the New Testament Scriptures. I encourage you to look up the various combos and their intentional usage. These titles are very relational, and we need to understand the assignment of both titles and respond to them properly. We have an eternal God who has so many facets to Himself. Eternity is going to be so much fun getting to know Him! But for now, these are the avenues of relationship He has shared that is enough to walk with Him before we arrive in glory. God is never in a box; His ways of relationship are easy. Stay in the Spirit and keep your lamps full. If you want a Scripture assignment that will further this knowledge, search the 84 times Lord Jesus Christ is used, and your heart will grow in understanding of His name.
⁹For God hath not appointed us to wrath, but to obtain salvation by our Lord Jesus Christ, ¹⁰Who died for us, that, whether we wake or sleep, we should live together with him. 1 Thessalonians 5:9-10 KJV
Blessings,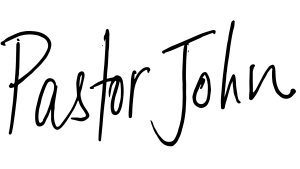 Pastor John Shales
This blog is an excerpt from a message called The Lordship of Jesus from June 25, 2023. The entire message can be found here: https://www.youtube.com/watch?v=iLFe4AAqhZ8&list=PL7PBFfXN3oKAM3qxRvVKCAaemUVBokUBv&index=35&t=9151s
Bonus! Free Printable Poster "Understanding Jesus as Both Lord and Christ"
RESOURCES:
If you would like to read more: