God Met Tom With the Truth from His Word, and Tom Received Healing from Tumor-Induced Osteomalacia – A Rare Bone Disease, at Be in Health®
At Be in Health, we know that there is no limit to what God is able to heal. Thousands of people have been healed from every manner of disease through what they've learned from Be in Health. Yet many people wonder if there is hope for rarer conditions and if we can help with those too. The answer is an absolute YES! We have absolute faith that there is nothing too big for God. We want you to be encouraged with Tom's testimony of how God met him with the truth from His Word, and Tom received healing from tumor-induced osteomalacia at one of our For My Life® Retreats. This is an extremely rare and little known, debilitating disease, but it was not too big for God.
Tom's Testimony:
In 2003, I was going through some physical issues. My bones were disintegrating from the inside out. Everything was breaking from my feet, through my hips, and my ribs were fraying. I was diagnosed with a condition called tumor-induced osteomalacia (TIO). It is caused by tumors that prevent the kidneys from metabolizing vitamin D. The condition I had was very rare, only about 250 people in the world have it, and my case was severe.
I was in pretty desperate shape at that time. I'd been a believer since 1970 and had seen a lot of miracles and tried to follow the Lord. I thought, "Lord, I'm reading your Word more, and praying more, why am I dying?" By that time, I was to the point of almost being disabled; I could barely walk anymore.
God brought a solution.
The doctors wanted to send me to a medical center in Seattle that would be a better facility to diagnose and treat me properly. But that fell through.
By chance, a woman was walking down the street while my wife was sweeping the front porch. We knew her but had not seen her for a while. She asked how I was doing. My wife told her that I wasn't doing very well, and the lady told my wife that she had a book that I should read.
It was Dr. Henry W. Wright's, A More Excellent Way®. I devoured the book in a week but still had no thoughts of going to Georgia to attend the For My Life Retreat at Be in Health. I had an initial appointment with Spiritual Lifeline®, Be in Health's phone ministry. Soon after that, we got an opportunity to fly to Thomaston, Georgia, to attend the For My Life Retreat.
God met me at Be in Health
My eyes were opened to truth that I hadn't ever perceived or seen before from the Word of God. My questions were getting answered. In two days, I went from barely being able to walk to getting rid of my crutches. From that time forward, I was healed, and my life has never been the same.
I went back to the endocrinologist, and he said, "Tom, whatever happened to you, I didn't do it."
What my life is like now
There is so much more joy in my life. And I've developed confidence in my relationship with Father God, which is so important to me. I've also come to a place where I can rest and trust in Him as He continues to grow me more and more.
If you are struggling with disease in your life, I would strongly suggest that, whatever it takes, you come to a For My Life Retreat.
Tom
God can do it for you too!
The Bible says that God is not a respecter of persons (Acts 10:34). That means that what He does for one person, He wants to do for you too. Tom is just one of the thousands of other people who have been healed when they discovered the truth in God's Word for their lives at Be in Health.
God's truth is relevant for every heart and every disease, no matter how severe or rare it is. The Bible says that God's Word will not return to Him void:
So shall my word be that goeth forth out of my mouth: it shall not return unto me void, but it shall accomplish that which I please, and it shall prosper [in the thing] whereto I sent it. Isaiah 55:11 KJV
God wants to help you
God is not far from you, and He still hears your cries. The question is, will you seek Him with your whole heart and allow Him to do His mighty work in you and for you?
Behold, the LORD'S hand is not shortened, that it cannot save; neither his ear heavy, that it cannot hear…  Isaiah 59:1 KJV
Our mission is not just to help you get physical healing but to recover you to the person that God designed you to be so that you can prosper and be in health in your spirit, soul, and body. Our desire is in agreement with God's desire for you: that you can walk in wholeness of life in peace, love, and joy.
Blessings,
The Be in Health Team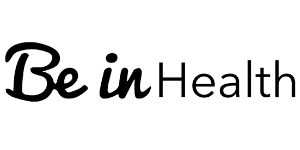 If you are new to Be in Health and would like to learn more about what we offer, click here.
You may also enjoy these materials for further insights into disease and healing:
Would you like to keep this for later? Pin it!