RETREATS

Perhaps it's time to take some time out for your life and seek God for His best plan for your health, healing, and disease prevention. Our intensive healing retreats may be just what you need to recover your life, your health, and your relationships.
This is where you begin to learn the Biblical principles that will make you free. For My Life is our world-renowned, five-day retreat designed to equip you to overcome disease and walk out into lasting wholeness in your spirit, soul, and body. These same Biblical principles that will help you overcome disease will also help you prevent disease in your life. We build on a thoroughly Biblical foundation so that you may be firmly rooted and grounded on the truth from God's Word.
Through For My Life, people have been healed by God of all types of diseases, including autoimmune disease, heart diseases, diabetes, kidney diseases, pulmonary diseases, depression, cancers, fibromyalgia, all types of allergies and sensitivities, thyroid diseases, gut and digestive issues, infertility, addictions, mental health issues, musculoskeletal disorders, and more!
But it's not just about your health! We help you be restored to your identity in God and heal your relationships with Him, yourself, and others!
For My Life has been tested time and again. Tens of thousands of people have been healed by God when they apply the Biblical principles they learned at the For My Life Retreat.
The For My Life Retreat is hosted at the Hope of the Generations Church/ Be in Health campus in Thomaston, Georgia. If you are unable to attend in person, we also offer For My Life Online.
After For My Life, the next step is the Walk Out Workshop.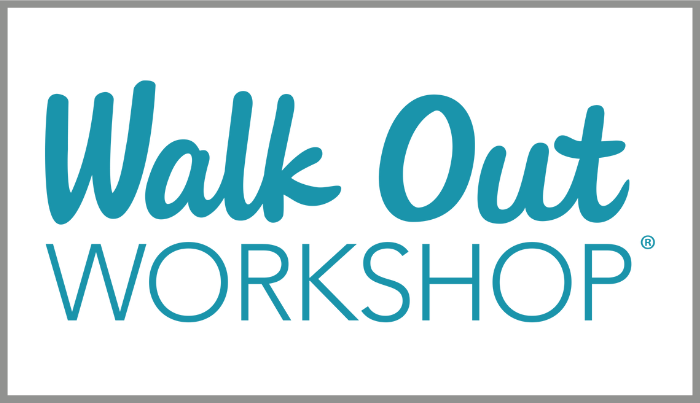 The term "walk out" refers to the journey of walking out of the old life of disease and hopelessness and into a new life of health and wholeness. During this one-week workshop our team and attendees roll up their sleeves and begin to get interactive with the principles from For My Life.
We will talk about things like: how to not go into guilt when we fall short, becoming established in our identity, overcoming temptation, how to forgive when you've been hurt, and learning to walk in the Father's Love.
Break-out groups, lots of Q & A sessions, powerful prayer and ministry times, and continued healing of your spirit, soul, and body are all part of this amazing week.
Completing the For My Life Retreat is a prerequisite to taking the Walk Out Workshop.
For My Life eXpanded is our brand new, next-in-series, retreat!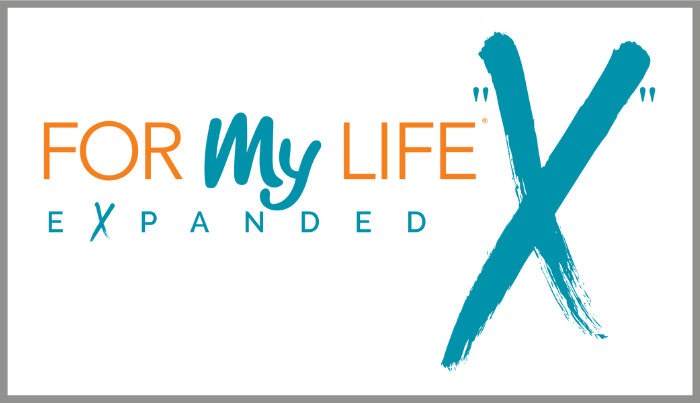 This retreat will take you even deeper into the Be in Health teachings than For My Life and the Walk Out Workshop. You will receive a more thorough understanding of the specific spiritual roots of major disease classes. And will further uncover how the enemy works behind these diseases.
This retreat will help you overcome diseases in your life and even prevent further diseases later.
You will also participate in powerful corporate times of prayer and ministry after discussion times.
Completing the For My Life Retreat is a prerequisite to taking For My Life eXpanded.
CONFERENCES

Our team may be coming to an area near you!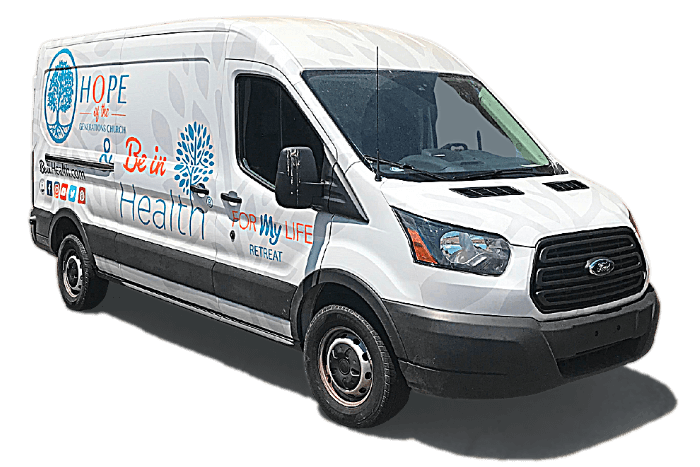 Periodically, Be in Health offers two-day conferences across the United States. These are an excellent introduction into the spirit-soul-body connection and how spiritually rooted issues can affect your health. Be in Health brings forth scriptural precepts regarding your health in a way like no one else.
The result has been tens of thousands of people healed by God from all manner of diseases. Why? Because they understood the spiritual root cause of their problem and learned how to overcome it. What you learn at these conferences isn't just about healing but about disease PREVENTION, so that you can avoid that pathway that may lead to disease in your life.
Whether you are sick, discouraged, have a loved one who is sick, or just want to grow closer to God, we offer hope and real solutions from the Bible. Come join us and bring your friends and loved ones to this life-changing weekend.
Along with teaching, we will have powerful times of prayer and ministry at the end of each conference to allow our Heavenly Father to come and work powerfully in your life.
ADDITIONAL READING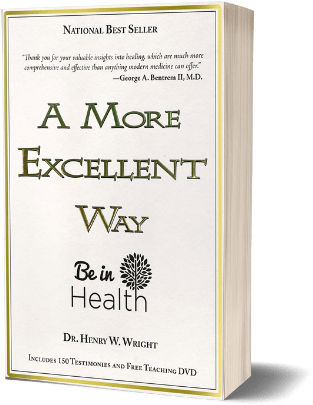 A More Excellent Way is our number one resource, selling over 300,000 copies worldwide. It is an excellent, comprehensive introduction to the root causes behind diseases and how to overcome them in your life. The back of the book includes 150 healing testimonies and a free teaching DVD.
A More Excellent Way supplies profound knowledge about insights into healing and disease prevention. Using sound scriptural and scientific observation, Dr. Henry W. Wright leads the reader on a journey of personal responsibility, identifying spiritual root causes to specific diseases and offering pathways of healing and wholeness. Here, you will understand why mankind has diseases, identify specific blocks to healing, and discover spiritual pathways to health.

Best Book next to the Bible!!!
Next to the Bible, this is THE most important book I've ever found in my entire life (I'm 66). It is completely life- changing….and after reading it, attended a week-long (almost) seminar in Thomaston, GA. Our lives (my husband and I) will never be the same. Completely backed by the Word of God!! Every phrase said or written by this man and his team is backed by Scripture. I've studied the Word all of my life, and never saw a single thing out of line with Scripture. PLEASE get this book, ASAP!! And find a way to attend one of their many, many choices of seminars at the church: "Hope of the Generations!" Even if you're not physically or mentally ill, every human being needs to find out what makes him or her "tick." And how to live a better life!!! )
NADINE J. MORTENSEN – This is a real Amazon.com review
If you loved A More Excellent Way, you may also appreciate these valuable resources by Dr. Henry W. Wright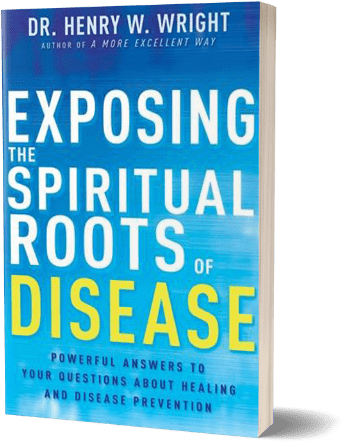 In this book, Dr. Henry W. Wright clearly unites extensive medical research with the Biblically based understanding of where disease comes from. It is a concise compilation of medical research, the spiritual roots to specific disease classes, insights into how to overcome disease, and testimonies of people who were healed by God when they applied these Biblical principles for healing and disease prevention.
It is an excellent resource to share with others to introduce them to the possible spiritual roots of disease and the spirit, soul, body connection. It is not designed to replace his original book, A More Excellent Way, but rather to complement it as an additional resource.

Powerful, Life-Changing Book
This is one of the most important books I have ever read! It has helped me and my family discover how to be set free from the various illnesses we had by dealing with the ROOT of the problems. It's amazing! We recommend this book to everyone we know!
This is a real Amazon.com review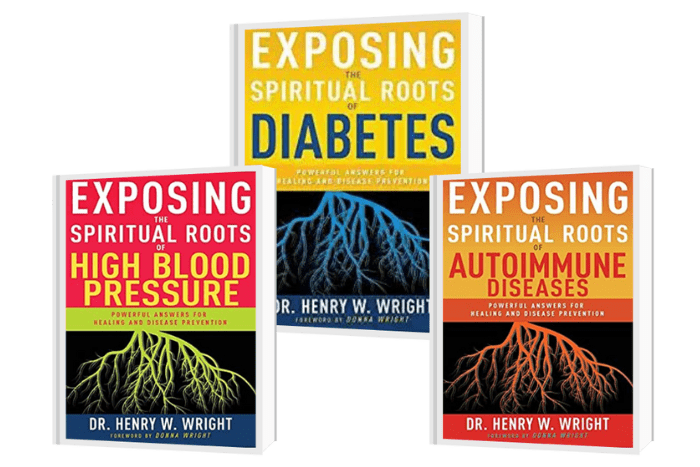 The Exposing the Spiritual Roots of Disease series by Dr. Henry W. Wright dives deeper into the spiritual roots behind specific diseases. Dr. Wright gets to the heart of the issue and exposes the pathways of thought and iniquity that lead a person into bondage to each of these diseases.
These insights combined with thorough medical and scriptural study create an in-depth understanding of how each of these diseases operates. Dr. Wright presents real solutions for how to overcome each disease in your life.
God wants you to walk in wholeness in your spirit, soul, and body.
HEALTH RESOURCES

One place for all of our resources on specific diseases
Our team is continually working to create more health resource pages where you can go directly to find everything that Be in Health has to offer on specific diseases.
SPIRITUAL LIFELINE®

Where you can get personal one-on-one prayer and ministry to assist you in your Overcomers' Journey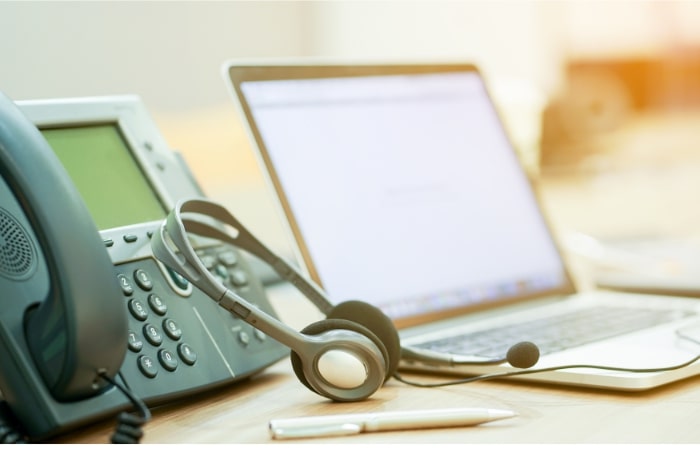 Spiritual Lifeline is hands-on assistance and a ministry of love by our team. It is our most individualized form of ministry to you. Our Father promises to deliver us from the enemy as we apply His Word. Our main objective in Spiritual Lifeline is to lead you to closer fellowship with the Godhead – God the Father, Jesus the Son, and the Holy Spirit so that you can be successful in your Overcomers' Journey. Together, we'll look at God's plan for your situation and His promises that will sustain you.
Spiritual Lifeline is not a starting place at Be in Health but is designed to come alongside and assist those who have previously attended our For My Life Retreat, or who have read and are applying the principles of Dr. Wright's book, A More Excellent Way.
ACTS GLOBAL®
ASSOCIATION OF CHURCHES TEACHING AND SERVING

Get connected with a Body of like-minded believers near you!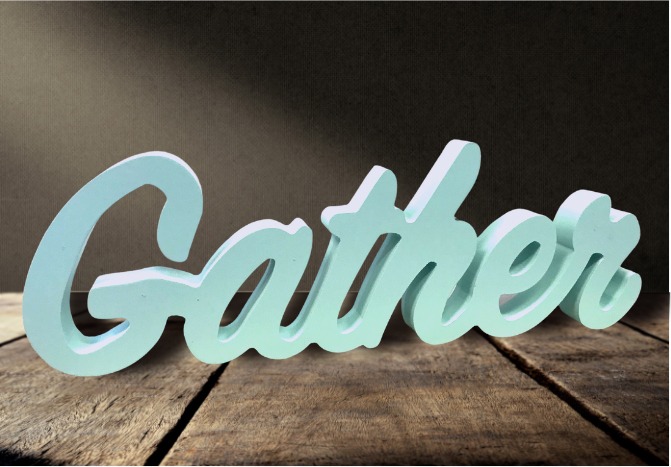 God gave Dr. Henry W. Wright a vision to establish safe churches and gatherings, and give ongoing oversight to God's precious sons and daughters.
We believe that every church, regardless of its background or diversity, should witness the same things recorded in the Bible; signs, wonders, healings, and miracles. These are life-altering tools of God to establish the authenticity of His Word.
ACTS churches utilize the teaching principles of Be in Health to help develop the care and oversight. The knowledge and understanding of what is behind syndromes and diseases, the possible blocks to healing, and the Scriptural evidence for the prevention of disease are all instrumental in taking care of the Body of Christ. We believe doctrines regarding healing belong in the church and should be overseen by the 5-fold eldership.