For My Life® is an intensive healing retreat where you can find healing in God for your whole spirit, soul, and body
Being an overcomer is not just about recognizing how the enemy is lying to us and casting him out. For My Life is an intensive healing retreat that can be attended in person or as an online course. During this week-long retreat, we teach God's people how to be successful overcomers in every area of their lives. Our top priority is to help people restore their relationship with God because that is the foundation for their overcomer journey. Without that relationship, trying to overcome will just be an exercise of works or self-righteousness at best.
The wonderful thing about God's love for us is that He wants to participate with us in every area of our overcomer journey. He wants to join our journey of defeating the enemy's work in our lives and lead us into healing and freedom.
Restoration to relationship with God sets you up for success
When we truly apprehend God's unwavering love and make a quality decision to believe it and receive it, our freedom and healing will come much more readily. In fact, there may be times where you look back and realize that God helped you walk out of something and healed you, and you didn't even realize what He was doing; you were just walking with Him.
We get many testimonies of people who are overjoyed and blessed to be restored to a relationship with the Godhead as a whole. As a result, many of these people receive healing from their diseases and freedom from emotional and mental torment as well. The following is a testimony of a lady from the UK who attended one of our For My Life Retreats in Thomaston, GA.
A testimony of God's love bringing peace and healing for a hurting heart
I am writing this on the last day of the City of Refuge – For My Life Retreat. Just one week ago, I was in emotional torment, deep confusion, and overwhelming fear. I had no peace, was close to insanity, and could see no way of escape.
As God has shown me His love this week, I have changed on the inside. God has shown me that I'm accepted by my Heavenly Father, and that the most important thing on earth is that I have a relationship with Him.
His perfect love for me has overcome the rejection, bitterness, and fear in my life. God's peace is the most wonderful antidote to the enemy's torment. I am so happy and excited about the life He has in store for me.
Thank you, Father God, and thank you, Be in Health, for this retreat and for setting many captives free.
R.J.
Are you ready to take the next step towards your health and wholeness?
Our passion at Be in Health® and Hope of the Generations Church is to restore God's people to relationship and fellowship with Him, themselves, and others. This is in direct obedience to the greatest commandment that Jesus declared to His followers in the Gospels.
And he answering said, Thou shalt love the Lord thy God with all thy heart, and with all thy soul, and with all thy strength, and with all thy mind; and thy neighbour as thyself. Luke 10:27 KJV
By exposing the enemy's work in our lives, we can learn how to discern and remove anything that will get in the way of our ability to give and receive love in relationships.
An intensive healing retreat that has been established through years of experience and dedication
Over more than thirty years, Pastors Henry and Donna Wright and the Be in Health team have developed various conferences, teachings, and retreats to fulfill this great calling and mission. Our most impactful endeavor is our intensive healing retreat – the For My Life Retreat. Over time, this retreat has been modified and improved in many ways to create a truly top-notch experience for our attendees. We now have two ways that people can participate in this retreat. They can come in person, here to our Be in Health campus in Thomaston, Georgia, or do the For My Life Online course.
You will also love our Walkout Workshop!
Following the For My Life in-person Retreat, is our Walk Out Workshop. This retreat has had an overwhelming response of excitement from its participants who report reaching even more profound levels of freedom, healing, and understanding in their walkout journey. They also express great joy in learning how to develop an even closer relationship with God.
We hope that you, too, will consider participating in one of our retreats. This is a wonderful opportunity to discover the best life that God has prepared for you.
Dr. Henry Wright used to say, "God doesn't just want you healed. He wants you never to get sick!"
We have full confidence that as you walk into the fullness of life that God has prepared for you and out of the things that have been holding you back, you're health will also spring forth.
Be Blessed,
The Be in Health Team
Would you like to learn more about the For My Life Retreat? Click Here!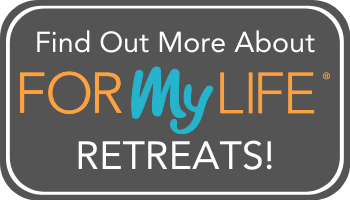 Would you like to learn more about the Walk Out Workshop? Click Here!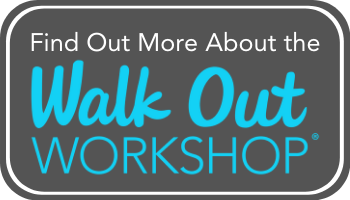 You may also like these articles:
Pin this article to save it for later and share it with others