The issue of pornography addiction is a serious problem not only in the world but also in the church. A significant challenge is that it includes a tremendous amount of guilt and shame, thereby making it very difficult for a person to bring it to the light and receive healing and freedom in God. Like every other addiction, porn affects more than just the user; their relationships are also affected, and it can often lead to victimization of others. Today, Pastor John addresses this issue head-on and brings to light the root issues that drive a porn addiction, the consequences of porn, and the possible health issues porn may cause in the user. He also provides three scriptural steps for how to cure a porn addiction with God's help. Our prayer is that God sets all those free affected by porn and porn addiction, and provides healing in every area of their lives.
Does porn have an impact on your health?
Sure it does… it is out to kill your liver.
"That they may keep thee from the strange woman, from the stranger which flattereth with her words… He goeth after her straightway, as an ox goeth to the slaughter, or as a fool to the correction of the stocks; Till a dart strike through his liver; as a bird hasteth to the snare, and knoweth not that it is for his life." – Proverbs 7:5, 22-23
Throughout the Scriptures, fornication and adultery are identified as sins with destructive impact.  The Greek word for fornication is 'porneia.' Even by the root definition, porn at any level should be assessed as a sin equal to fornication.  There is an array of other words in the Scriptures describing the perversion of human sexuality: lewdness, licentiousness, lust, wickedness, etc. However, for this article, they all boil down to Satan's kingdom expressed by the unclean & unloving spirit.
The physical effects of long-term pornography use
At Be in Health®, we have observed the spiritual cause and physical effects of the long-term usage of pornography. Satan's conduct flunked him out of heaven, yet, he is a genius at undermining human biology and liver function with spirits of infirmity.
These spirits know that the liver is a big heavyweight in the body. It purges the blood of dangerous toxins, manufactures powerful acids, regulates sugar, serves as a 'storage pantry' for vitamins and minerals, and makes use of beneficial fats.  It requires discernment from Scripture to unpack what the devil does routinely when individuals fail in sexual sins.
At Be in Health, we have helped people understand how the Scriptures relate sexual uncleanness to liver issues. When they were able to come to a place of recognizing, taking responsibility, and repenting for their participation with it, we have witnessed their liver functions being restored by God.
Does everyone who is struggling with a health issue in their liver have a sexual sin?  Absolutely not.  But to say there is not a possible association negates the wisdom and warning God clearly provides in His Word.
What is the objective of porn?
Let's step back for a minute and ask, 'what is the objective of porn?' Porn releases the naturally occurring feel-good hormone, dopamine, in a way God did not intend.  Creators of porn know that dopamine's emotional and physical effects are temporarily addictive, so they must progressively intoxicate the user from soft porn to hard porn, thereby leading them to unmentionable destruction and entrapment.  It doesn't take long for an individual to be so chewed up with guilt, and their conscience to becomes so hardened that something breaks, either for the better – leading to repentance, or for the worse – resulting in the manifestation of the curse.
Remember the old cartoons with the clamshell-shaped bear trap filled with big angry teeth? Let's use that as an analogy.  Porn/lust is the attractive bait in the center.  Guilt is the cold, steel teeth that entrap the prey.
When an individual chooses the bait, they go down "as an ox goeth to the slaughter, or as a fool to the correction of the stocks (Prov. 7:22)." Once in the trap, the user consumes the bait spiritually, becomes one with sin in it, and at the same time, the physical body depletes their dopamine against God's design. (See the Seven Steps to Sin Teaching)
A symptom of a deeper issue
Porn addiction is a symptom of something deeper.  No relationship.  Zero.  Porn steals, kills, and destroys relationships.  Even if you are unmarried, participating in porn is equal to fornication because it is a lying fantasy.  Porn takes God's sexual design that belongs in marriage and does the same thing outside of the protection of a marriage covenant.  If you are married, porn is equivalent to adultery.  Whether it be virtual or real people on a screen, when you participate with porn, the only relationship you are developing is with spirits of lust and guilt. Thankfully, your marriage can be healed from porn addiction. 
Porn steals the blessing that is to be freely offered by a spouse to a spouse.  God knows way more than the devil regarding sex and sexuality. God is very clear that the sexual power of your body doesn't even belong to you; it belongs to someone else! Isn't it interesting that those sexual instructions and limitations came from the Apostle Paul, an unmarried man?
"Let the husband render unto the wife due benevolence: and likewise also the wife unto the husband. The wife hath not power of her own body, but the husband: and likewise also the husband hath not power of his own body, but the wife." – 1 Corinthians 7:3-4
Cure #1: Call porn out for what it is
Porn is gross.  And not just spiritually, but it must be called out as repulsive.  It is not art or entertainment.  It represents the tragedy of people's lives.  Porn aborts all relationship, present or future.  It's time to bring it into the light and call it what it is – it is sin.  Realigning a proper view of porn to God's definitions is very healing and will bring sanity to the chaos.
"Woe unto them that call evil good, and good evil; that put darkness for light, and light for darkness; that put bitter for sweet, and sweet for bitter!" – Isaiah 5:20
I'm pretty sure that most Be in Health readers speak out against porn – yay!  But to protect the moral boundaries within the Body of Christ, as a pastor, I must state five deadly fruits of porn that God hates found in Proverbs 6:16-19.
A proud look, 2. a lying tongue, 3. hands that shed innocent blood, 4. heart that deviseth wicked imaginations, and 5. feet that be swift in running to mischief.
Victimization from porn
In the end, the spirits behind porn make a victim out of everyone, but the youth get destroyed the most.  I am very grateful for the increase in awareness of humans being trafficked for sex by our government and non-profits, but I am aghast that we even have to talk about these horrors at all in our lifetime.  It is insane that one human would ever control another human for that level of evil.  Yet, each victimizer had their beginning in porn and sexual sins that probably seemed benign to them at the time. There is no such thing as soft-porn, or good porn and bad porn, because all porn leads to a sin-hardened, broken heart. It is all bad porn.
Let me go one step further for Christians.  Calling porn out for what it is includes God's warning to unrepentant, conscience-seared Christians.  The Scriptures state that those that habitually practice adultery and fornication, amongst a list of other sins, shall not inherit the kingdom of God.
"Now the works of the flesh are manifest, which are these; Adultery, fornication, uncleanness, lasciviousness, Idolatry, witchcraft, hatred, variance, emulations, wrath, strife, seditions, heresies, Envyings, murders, drunkenness, revellings, and such like: of the which I tell you before, as I have also told you in time past, that they which do such things shall not inherit the kingdom of God." – Galatians 5:19-21
God's standard against porn
This is not my personal opinion, but God's redline.  God is long-suffering and slow to anger, but He does not cohabit with evil forever.
Believers are not exempt from losing their inheritance simply of their status as 'born again.'  God is not apathetic about chronic sin, and neither should those redeemed by Him.  Unapologetic participation with porn and the associated spirits have spiritual consequences far greater than decreased liver function. Solomon's premature death is a forewarning of a hardened heart.
"For we know him that hath said, Vengeance belongeth unto me, I will recompense, saith the Lord.  And again, The Lord shall judge his people.  It is a fearful thing to fall into the hands of the living God." – Hebrews 10:30-31
Cure #2 Confessing sin is healing
"Confess your faults one to another, and pray one for another, that ye may be healed.  The effectual fervent prayer of a righteous man availeth much." – James 5:16
Satan has no more guilt-missiles to lob your direction when you are honest.   Now, you will face the repercussions for participating in sin.  Overcoming fear is vital at this stage. You are not going to die if you confess; though you may feel like it.
Satan's kingdom is helpless when you are honest, humble, and contrite.  What does humility look like?  Shame is a counterfeit to humility, so save yourself the trip and come clean; the sooner, the better.  Humility is also repentance with measurable actions that change the long-term outcome for the better.  When you repent, receiving forgiveness from God is imperative to the curing process.
Receiving God's forgiveness is essential
If you do not receive God's forgiveness, you will attempt to fix everything your own way, and it will fail.  Save yourself the energy and use these Scriptures the way He wants you to.
"For thus saith the high and lofty One that inhabiteth eternity, whose name is Holy; I dwell in the high and holy place, with him also that is of a contrite and humble spirit, to revive the spirit of the humble, and to revive the heart of the contrite ones." – Isaiah 57:15

"I will stand upon my watch, and set me upon the tower, and will watch to see what he will say unto me, and what I shall answer when I am reproved." – Habakkuk 2:1
Humility and contriteness are a cure.  Period.
No way around the hard way – go through the honesty-door and trust there are good things on the other side.  Evil spirits do not like to be reproved, but people that want to change do!
Have you heard the phrase, trust, but verify?  Spirits of guilt and shame do not like that phrase because they want you to continue in darkness or get a superficial adjustment.  The desire to walk in the light does not come naturally; it is a supernatural choice before the desires kick in.  Being reproved will not last forever (however, that season is never over as fast as we want it to be).  God will rebuild your life out of the ashes into a purity and joy that is worth celebrating.
King David was also set free from sexual sin
In fact, the path of humility is pre-scripted for those ensnared in porn.  King David participated in five of the seven things God hates from Proverbs 6.  Psalm 51 is a prayerful response to the damage he did. God's epic mercy is seen in the way He met David in his brokenness.
There is light at the end of the tunnel for those that are humble. If King David recovered from an enormous amount of guilt to then minister to others, there's hope for all of us.
"[To the chief Musician, A Psalm of David, when Nathan the prophet came unto him, after he had gone in to Bathsheba.] Have mercy upon me, O God, according to thy lovingkindness: according unto the multitude of thy tender mercies blot out my transgressions." – Psalm 51:1
God wants to join you in your recovery journey
The Scriptures say, "… that they may recover themselves out of the snare of the devil, who are taken captive by him at his will." – 2 Timothy 2:26. There's a way out and a cure for porn!  Who does the recovery from the snare?  You do with God!  You got into this mess without Him, but He collaborates with you on how to get out. What a deal!  God is patient, gracious, and merciful.  There may be a loving person that might help restore you on the way, but they cannot do it for you.  Your freewill must be active the whole time, and no one will change you from the inside out like the Comforter – the Holy Spirit.
Every human is escaping some kind of spiritual snare, so don't make porn the unpardonable sin.  If you do that, you diminish the mercies of God and idolize unforgiveness.  Guilt says porn is unpardonable, unforgivable, impossible.  My Bible says, "Our soul is escaped as a bird out of the snare of the fowlers: the snare is broken, and we are escaped." – Psalm 124:7
Cure #3 Be washed and cleansed
Participating in water baptism can help you die to the power of the sin of porn. Death is final.  As believers, God provided a way to die to sin, but physically stay alive.  Water baptism is a sacrament (an outward expression that God honors as a holy action.)
It is an act of obedience with spiritual benefits.  I also see water baptism as an introduction to deliverance from sin.
Porn is unclean, and when habitually used, the individual's eternal position is in jeopardy if not reconciled.  A cleansing for all sin has been provided before the judgment is finalized. "For if we would judge ourselves, we should not be judged." – 1 Corinthians 11:31. Maybe you have been water baptized, but you did not understand what it was about at the time.
It's time to die to sin
The decision to be water baptized should be sober and austere.  Sin never gives up; it is highly motivated to remove you from God.  Dying to sin is wonderful but painful because a part of us has participated with it, or we've been born with the powers already working (those powers are called iniquity.)  Out of death, through water baptism, comes resurrection, redemption, and rejoicing!
"Therefore we are buried with him by baptism into death: that like as Christ was raised up from the dead by the glory of the Father, even so we also should walk in newness of life." – Romans 6:4
Again, you choose to be water baptized; God does not force you.  Every individual must engage their free will and their heart.  Why?  Because a relationship with God must be by faith, not exclusively intellectual.
God alone has the power to raise you from the dead to the newness of life. God's mercy is the only reason why any of us are forgiven and changed through His power, not your own good intentions.  This includes sexual purity and the power to be recovered from the damage of unclean spirits.  Dopamine levels can be restored to normal.  Old memes (patterns of thought) polluted with perversion can be washed with the cleansing and comfort of the Holy Spirit.  For those that understand and yield to the Father, He performs His Word and power every time to heal, save, and deliver.
Embrace the journey to freedom
Consider these cures as a process and not a program.  These three cures for porn are all entwined with repairing and creating new relationships. Tell that kingdom, out loud, in water baptism that you are redefining who you want a relationship with. You are choosing God, your Father, through Jesus Christ, over spirits of lust, unclean spirits, and guilt.
Spirits behind porn create an impulsive and addictive personality, but God will even reform you to build proper interactions with yourself and others.
If you are in this porn-wrestling ring, fight hard, but fight smart.  Go for the spirits of guilt.  Remove the porn-bait (utilize software filters, non-browser phones, whatever distances you from the patterns of disobedience), but don't make that your only battle strategy.  Go deeper.
Get those cold steel teeth (spirits of guilt) off of you!
Some life-changing resources for your
Through the For My Life Retreat, we have seen many people be recovered and "cured" from porn addiction.
We helped them understand the spiritual dynamics and the broken heart behind the addiction to porn; it's not primarily a lust issue, but a kingdom of guilt.  We provide a safe place for attendees to confess their sins and to participate in water baptism while on campus.
We are here for you! Will you allow us to assist you in your overcoming process too?
If you want a further understanding of the spirit world behind porn, I recommend the resources called Separation, and another called Unloving.  Both resources could be decisive in your victory to defeat the enemies behind porn.
Blessings,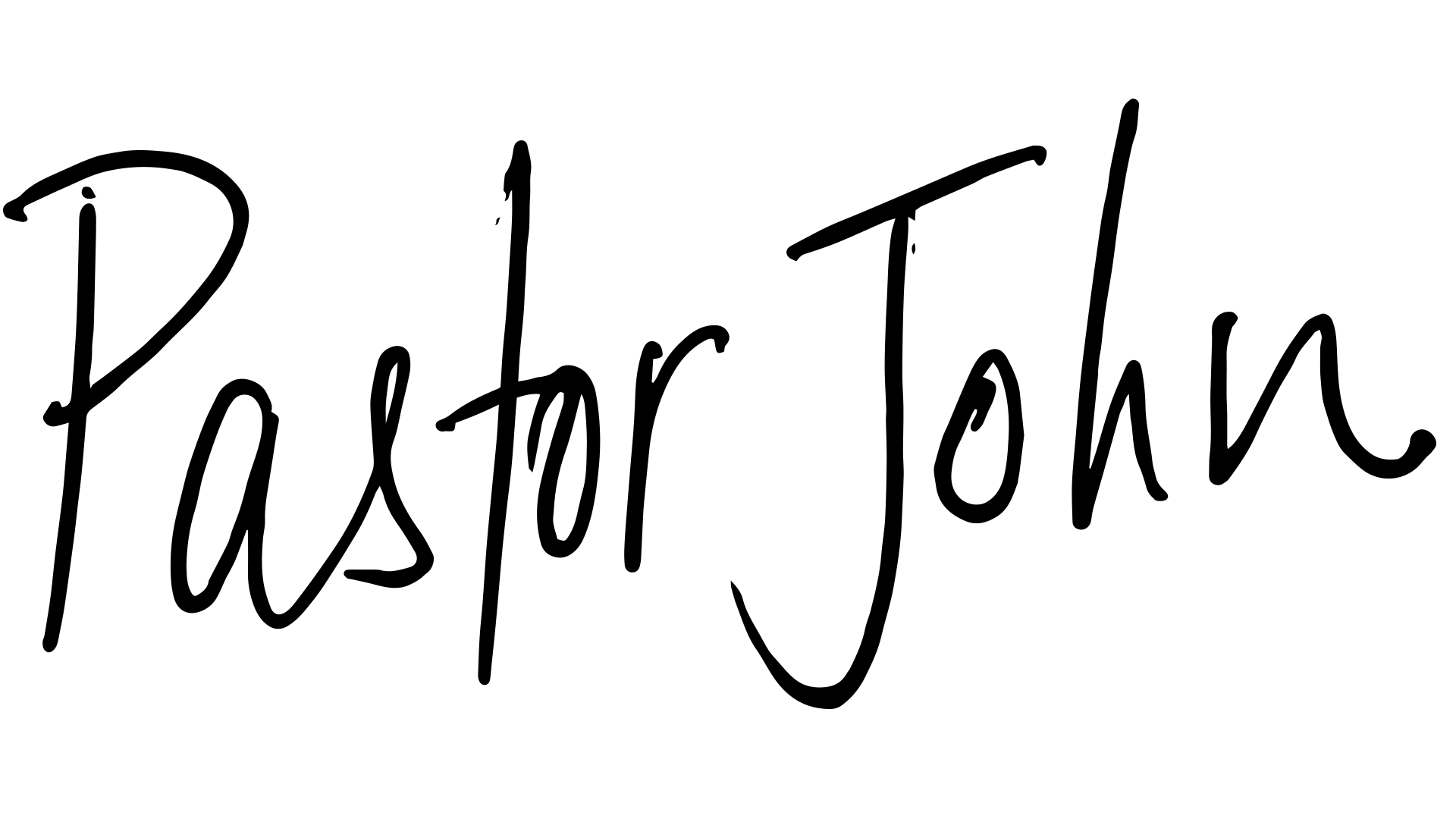 Learn more about the resources that Pastor John recommends:
Have you ever felt that overwhelming feeling that you are not enough? God's Word is clear that He thinks differently about you.
What is Unloving?
It is an anti-Christ spirit sent to separate you from giving and receiving love from God and others.
-It makes you feel unclean and unworthy.
-It will distort your view of yourself.
-It will leave you on edge around everyone.
Yet Psalm 139 says that you are "fearfully and wonderfully made." God wants to deliver you from what makes you believe that you are not loved, and He wants to restore you to your true identity.
Learn how to discern the unloving spirit and find Biblical keys to freedom in this insightful book by Dr. Henry W. Wright.
You may have sin, or you may serve sin, but you are not sin!
You may have a disease, but you are not a disease!
This is the beginning of finding freedom from the bondage of sin and disease in your life. Learn how to separate yourself and others from sin and to discern who your real enemy is.
When sin and disease are gone, who is left?
In this teaching, Dr. Henry W. Wright unravels the enemy's strategy to place the blame on ourselves, others, and even God to prevent us from recognizing his works in our lives. With the understanding of separation, you will be equipped to discern the enemy better and overcome him. But that's not all! God can use this revelation to help you give and receive His grace and love more freely. It may also help you develop an attitude of forgiveness that will help restore your relationship with God, yourself, and others!
This teaching may be the missing link in your overcomer journey. It has the potential to completely shift how you see sin.
What is the For My Life Retreat?
For My Life is our world-renowned one-week intensive healing retreat. We teach truth directly from the Word of God on how to walk in health and wholeness in your whole spirit, soul, and body. You will also learn about the spiritual roots of your diseases and the Biblical solutions to be an overcomer. But that's not all; we want to lead you to restoration in relationships with God, yourself, and others.
Thousands of people who have attended the For My Life Retreat report that their lives have been forever changed. They discover scriptural answers to questions about disease, their identity, and the Bible that they never before could find. As a result of applying the Biblical principles that they learn to their lives, many people report healing from diseases, deliverance from mental and emotional torment, and freedom from addictions.
Our Be in Health team endeavors to make this a safe place to be real and vulnerable before God so that He can lead you to healing and recovery. This is a no guilt environment; you will learn how to separate yourself from your sin and disease and rediscover your true identity in God.
If you are seeking God for healing, this may be the opportunity that you've been looking for.
Find real solutions for your health, healing, and wholeness today!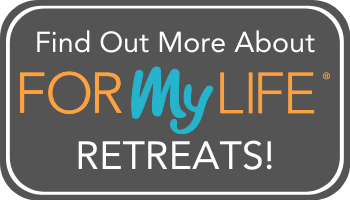 Would you like to read more articles related to this topic?
Pin it now to save this article for later and share it with others!