The Bible tells us to bear one another's burdens. What does that mean and how do we do that in a healthy way? We have many relationship, and we care for these people. However, I have discovered that even with the best intentions, sometimes we don't know how to care for others without feeling overwhelmed by the weight of their burdens.  Today, I want to bring something to light that may draw you to carry some burdens for others that you were not intended to carry. That is called false burden bearing. I also want to talk about the correct, Biblical way to carry other's burdens that will help you remain at peace and facilitate the restoration of the person you are caring for.
What is false burden bearing?
By definition, false burden bearing is a burden that we are carrying falsely. What I mean by that is that we are carrying a burden that maybe we should not be carrying. It is possible to carry a burden incorrectly or in a way that God did not intend.
We know that God commands us, in His Word, to bear one another's burdens.
Bear ye one another's burdens, and so fulfil the law of Christ. Galatians 6:2 KJV
Of course, as believers, we want to fulfill the law of Christ. But I want to help you discern today which burdens you should be carrying and how to carry them in a way that doesn't negatively impact your life, your relationships, and your health.
What does it mean to bear one another's burdens?
Let's look a little deeper into the meaning of some of these words from the original Greek. The word, 'bear,' in the original Greek means 'to lift'. God wants us to bring relief to others not by falling under the weight of their burden but by lifting these burdens up to Him.
In addition, 1 Peter 5:7 says, "Casting all your care on Him for He cares for you."
That may include casting a care that's going on in your life or casting a care that you are helping someone else carry.
The definition of the word 'casting' from the original Greek is 'to throw upon.' So we take that care, and we don't wear it or burden ourselves down with it; we lift it up with faith and cast it upon the Lord. Why? Because He cares for you and your friend or loved one.
The Word 'care' in the original Greek constitutes the idea of distraction. Many of our cares distract us from what God wants to do in our lives. This definition also speaks of anxiety, concern, excessive attentiveness, and dividing or separating into parts.
We don't want to be so distracted by anxieties and by excessive attentiveness to other people's issues or our own that we are fragmented and divided into parts. We may find ourselves running over here to do this, running over there to deal with that, and yet miss God's purpose for us all together.
Empathy is still important
Don't get me wrong, it is good and proper to be empathetic with what is going on in other people's lives. If someone is excited, we can be excited with them. If they are going through something that they are weeping and broken about, we can weep with them. There are times when I've joined someone in their weeping, and my spirit was moved to weep with them, and God came and met both of us powerfully by His Spirit to bring renewal and healing.
Romans 12:15 tells us to rejoice with them that rejoice and weep with those that weep.
Rejoice with them that do rejoice, and weep with them that weep. Romans 12:15 KJV
I'm not saying that we shouldn't be empathetic or that we need to be more reserved and less engaged. But I want to make sure that we're engaged with what the Spirit of God wants us to engage with.
When might bearing one another's burdens become unhealthy?
There is a place where we may get too overwhelmed with other people's struggles. We may become distressed and be hurting about what someone is going through. When we struggle with believing God and trusting Him, we can dip into heaviness. The Bible calls it a spirit of heaviness in Isaiah 61:3. A spirit of heaviness is from the enemy's kingdom. As we are drawn to help people out of a good heart and to bear one another's burdens, the enemy may try to join us with a spirit of heaviness. This will promote fear. We may fear that things won't work out well or that we don't know what to do.
Proverbs 3:5-6 tells us to lean not on our own understanding but to acknowledge God in all of our ways.
Trust in the LORD with all thine heart; and lean not unto thine own understanding. 6 In all thy ways acknowledge him, and he shall direct thy paths. Proverbs 3:5-6 KJV
It's okay that you don't know what to do because it's time to trust that God knows what to do. God can overthrow that spirit of heaviness and replace it.
The Spirit of God in us can overthrow the spirit of heaviness
Here's what Isaiah 61:1-3 says:
The Spirit of the Lord GOD [is] upon me; because the LORD hath anointed me to preach good tidings unto the meek; he hath sent me to bind up the brokenhearted, to proclaim liberty to the captives, and the opening of the prison to [them that are] bound; 2 To proclaim the acceptable year of the LORD, and the day of vengeance of our God; to comfort all that mourn; 3 To appoint unto them that mourn in Zion, to give unto them beauty for ashes, the oil of joy for mourning, the garment of praise for the spirit of heaviness; that they might be called trees of righteousness, the planting of the LORD, that he might be glorified. Isaiah 61:1-3 KJV
Let God handle your cares for you
There may be times that we recognize there is heaviness in our lives; where we've been drawn into hopelessness and fear. Take that care and go to the Father with it. We can talk to the Father and say, "Father, this is a great concern of mine; I am feeling troubled."
Then we can focus our attention back on God and exalt His name and power in our lives through praise. We may say something like, "Father, I praise you. I know that you have a solution and a plan. Please teach me your ways and show me your paths." Take your time praising Him with your mouth, from your heart.
Get your focus off what is not working, and put your eyes and heart on who is working; on God who has the power, and who has the solutions. If we just look for things to get solved in our own power or according to our own understanding, we're going to miss the miraculous, mighty deliverance that God has prepared for us.
Making the switch from fearing to faithing
Once we've cast those cares on our loving Heavenly Father, we can begin to speak life and switch our attention to faithing in God for a positive outcome. I love how Pastor Benny Parish says, "I can't wait to see how God is going to fix this!" That is a statement of faith! When we go to the Father and have that expectation of faith for how He will fix the problem, we are putting faith into motion. The scriptures say that when we pray, we need to believe that He hears us and that we have whatever we ask according to His will. This is a crucial point; in these situations, we need to practice trusting God.
Therefore I say unto you, What things soever ye desire, when ye pray, believe that ye receive [them], and ye shall have [them]. Mark 11:24 KJV

And this is the confidence that we have in him, that, if we ask any thing according to his will, he heareth us. And if we know that he hear us, whatsoever we ask, we know that we have the petitions that we desired of him. 1 John 5:14-15
Understand the depth of how much God cares for you
We do all of this with confidence in the last part of 1 Peter 5:7. It says, "Casting all you care on Him for He cares for you."
God's care for you and your loved ones isn't passive; it means God is actively taking care of you in that situation. If we want God to take care of the situation, then we need to cast it upon Him, let go of it, and trust Him with it.
I know that you care about the people in your life. But would it help if you didn't have to become bogged down or oppressed with the amount of difficult situations in your life and in theirs?
Now the question is: What is a proper way to care when a burden comes into another person's life?
When you see another person struggling, you may start by coming alongside them and begin to understand to what level they want you to be involved. From there, you can take that burden to God, and you can start faithing for them.
Perhaps they aren't yet able to cast that care on the Lord for themselves. You can make a difference by empathizing and caring, and then through prayer, taking that burden and casting it upon the Lord. You are using your faith so that God may join it and take care of that situation. This is a great time to encourage that person and to remind them that God cares for them and that they, too, can cast their cares on Him. Remind them that God may have a solution that they cannot yet see. And assure them that God loves them, and He will never allow them to be tempted beyond what they can bear.
There hath no temptation taken you but such as is common to man: but God [is] faithful, who will not suffer you to be tempted above that ye are able; but will with the temptation also make a way to escape, that ye may be able to bear [it]. 1 Corinthians 10:13 KJV
A word of caution
There is one thing I want you to understand here, that I have become aware of in my own journey; we are not required to fix people. Neither are we required to fix all of their problems. We can bear their burdens to the Lord and cast them on Him, but we must understand that God has a journey that He is walking with that person. We may find ourselves caring more about the situation than the person does. Maybe God wants to lead them to a point that they begin to care about what's going on and take responsibility for some things in their own lives (see our article on Escaping Codependency). Perhaps they need to start crying out to Him so that He can grow their faith and relationship with Him as a son or daughter of God.
Remember who your source is and stay plugged in to Him
No matter what the case may be, it is always a wise idea to make a habit of seeking God about it first. Ask Him to lead you and direct you about the level you should get involved. I want to caution you, be careful not to become so involved and relieve so much of the burden or pressure or anxiety that they don't need to go to God. We do not need to be the Holy Spirit for them. What we can do is lead them to the love of the Father so that He can meet their hearts where they need it most.
When you feel burdened by another person's struggles, keep on casting those burdens on Him and let Him be their source. He may or may not use you as a resource, and you must prepare your heart to be okay with that.
Blessings,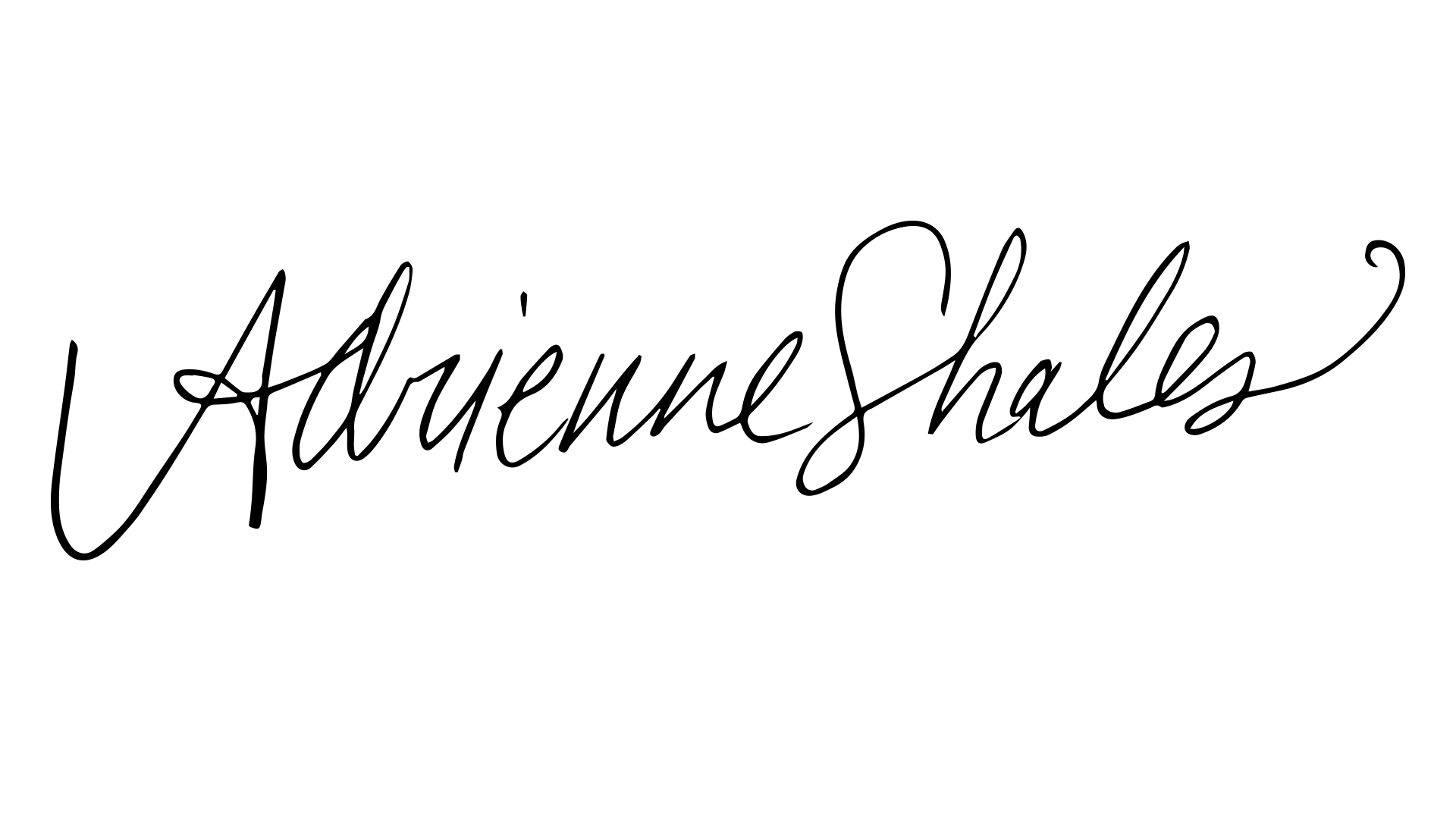 Would you like to learn more about this topic?
Watch Pastor Adrienne's complete teaching, "False Burden Bearing and How it Impacts Your Health," to identify some of the tricks the enemy uses to trap us into false burden bearing. She also reveals how false burden-bearing can be one of the spiritual root causes of certain diseases, including autoimmune and compromised immune system function. And discover more real solutions for defeating false burden bearing in your life!
Fill in your information below to receive this FREE printable scripture art in your inbox!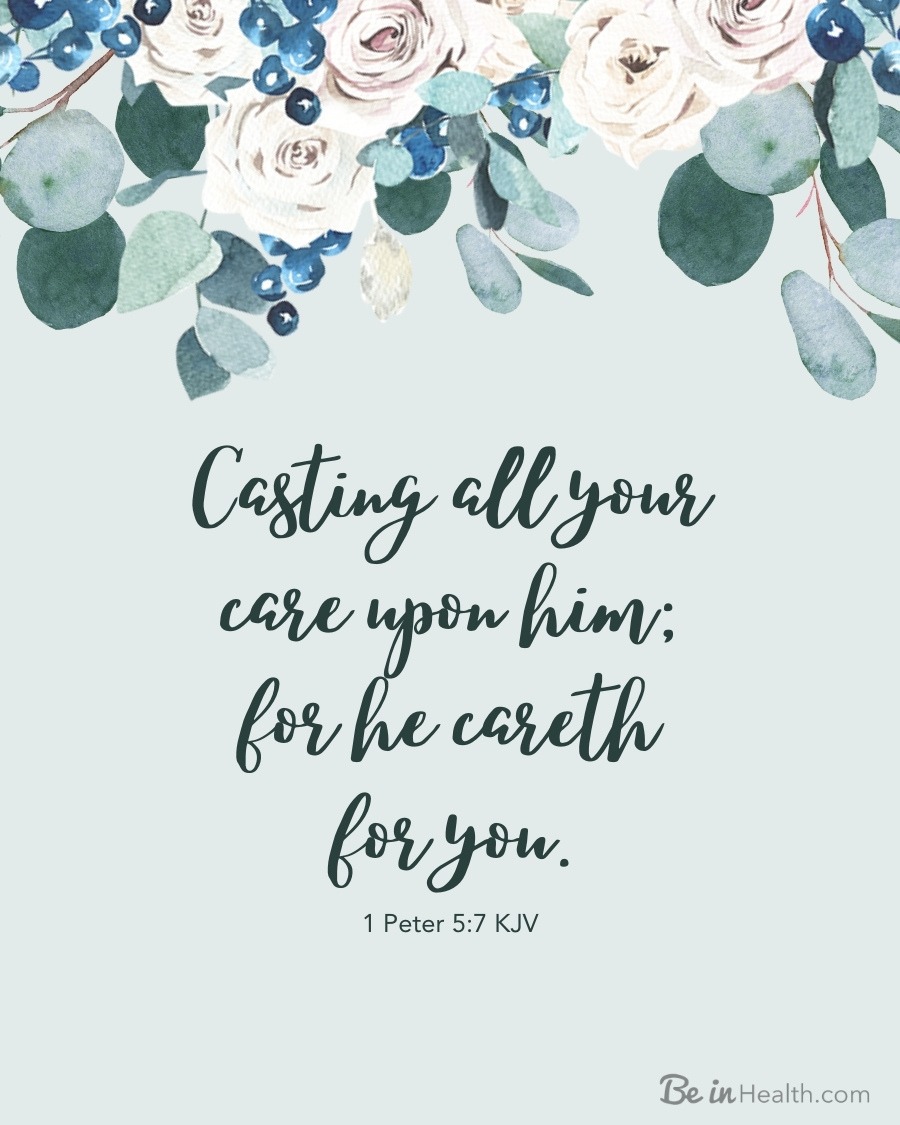 [email-download download_id="18319″]
Would you like to read more articles related to this topic?
Pin this article now to save it for later and to share it with others!