How Good Sleep Habits Can Help You Function Better in Your Day to Day Life and in God's Kingdom
Do you want to seriously strengthen your immune system, increase the capacity of learning and information retention in your brain, improve your work performance, and possibly increase the length of your life? Get some sleep! God wants us to get adequate rest at night, but our culture applauds and awards poor sleep habits: late nights, inadequate sleep duration, and living on the edge of exhaustion. Then there is the plethora of sleep disorders and other medical issues that affect our sleep quality. This brutal, sleep-deprived lifestyle, often assisted by caffeine and sleeping medications, can lead to crashing. It becomes a lifestyle of sporadic or lost productivity to a downfall of weariness, illness, and even depression. (Click here for related research)
God designed us to sleep well so that we could be functional and productive during the day. The link between sleep and productivity extends beyond our work and personal lives and into our spiritual lives as well. Let's explore the many benefits of quality sleep, how to get to the place of rest so you can fall asleep easier, and how sufficient, quality sleep can impact your daily walk with God.
Slow and steady wins the race – live a life of consistency.
When God calls us to a vision for our life, there can be some days of working with extra fervor and a later night here and there, but what if you could come into a place of faith and rest, leading to accomplishing more than what you were producing even during your best hustle days? It might start with learning to get more rest daily and trusting God.
Why should we rest more at night and get quality sleep regularly?
Going to bed early and sowing healthy rest into your body can bring great benefits to every body system. Sleep scientists even say that quality sleep provides such significant benefits to your brain, your body systems, and your overall health that it's a wonder that we should ever wake up!
Sleep and your mental and physical health 
Are you catching sicknesses more often than you'd like? Do you have some aches and pains that slow you down? Do you experience digestive issues or memory troubles? Or do you have trouble focusing or feel overwhelmed and depressed? Although it may have a possible spiritual root, it's also possible that you may be ailing yourself by not getting enough sleep.
Maybe it's time to develop new habits and see if they have an impact on your health and your productivity throughout the day. Try getting a good night's sleep and start your bedtime earlier rather than later so you can get an adequate sleep duration and wake up refreshed in the morning to seek the Lord.
According to sleep researchers, regularly getting 7-9 hours of sleep can result in a living longer to prevent numerous diseases. (Why We Sleep, pages 3-4, Matthew Walker, Ph.D.)
How can a healthy sleep routine impact God's calling on your life?  
Have you possibly been striving or driven to the point of exhaustion in an attempt to fulfill what you perceive God has called you to accomplish? If you find yourself continually tired, barely able to get out of bed in the morning, or needing to nod off during daytime events, you may be going too hard after some of the wrong things.
God has prepared good works for you, and I believe that they will not result in compromising your immune system, stressing you out, and causing you to lose sleep. Your work performance should not be dependent on drivenness but on relying on Him in a relationship of trust– trusting Him to help you, be your strength, and meet your needs.
For we are his workmanship, created in Christ Jesus unto good works, which God hath before ordained that we should walk in them. Ephesians 2:10 KJV
The enemy wants to drive us to exhaustion and sleep deprivation.
So why are we letting the enemy drive our lives to exhaustion to accomplish things for our lives, for others, and for God? Drivenness and performance can deplete our health and sanity.  Remember Epaphroditus in Philippians 2:25-30? He fell ill because he was overworking himself in the ministry.
Because for the work of Christ he was nigh unto death, not regarding his life, to supply your lack of service toward me. Philippians 2:30 KJV
God does not want us to be weary in well-doing. He also does not want us to take on a burden that is too great for us to bear. Jesus said this, "Come unto me, all [ye] that labour and are heavy laden, and I will give you rest." (Matthew 11:28 KJV)
Have a heart to heart with God about your sleep and productivity
Perhaps it's time to have a discussion with your loving Heavenly Father about your priorities. Explore the reasons why you are living a life of exhaustion and sleep deprivation.
You may want to ask questions like:
– Why am I getting insufficient sleep and rest?
– Are there tasks I need to stop doing or to pull back on?
– What is a real priority, and what may not be necessary for this season?
– Have I said yes to something that should have been a no?
– Am I trusting God and praying about the things on my plate?
– Is fear taunting me into worrying? (Which can result in stress and contribute to sleep disorders and sleep deprivation)
– Is it possible that guilt keeps me working harder and harder to meet a real or imagined expectation?
God is interested in your health and welfare!
I'm sure you and the Lord can work through these conversations and pinpoint the things God wants to grow you in. He wants to help you have a life of peace and productivity in the right areas and to leave the rest up to Him.
Going to sleep in peace is a way to exhibit your trust in God with the unfinished details. Proverbs 3:24 (KJV) says, "When thou liest down, thou shalt not be afraid: yea, thou shalt lie down, and thy sleep shall be sweet."
Think of rest and sleep as a gift to you from God.
When we rest in peace at night, we can lay down and choose to trust God for all of our needs. We can trust God to provide for us, to guide us, or for Him to give us the opportunity to obtain our needs through the work of our own hands.
Rest assured! While we are sleeping, God is at work on our behalf.
Psalm 121:4 (KJV) says, "Behold, he that keepeth Israel shall neither slumber nor sleep."
Be encouraged that while you are resting and trusting Him, God is able to take care of whatever concerns you or whatever you are taking a break from working on. He can even give you fresh new ideas in the morning, enhancing the ideas you already had going and improving your work productivity during the day.
Believe me; you really want God involved in what you are doing in your life! He is so creative! Ask Him for help and guidance in all areas of life. He's a bestselling author, exquisite artist, the businessman of all businessmen, so we know He can help us in all things.
Except the Lord build the house, they labor in vain that build it: except the Lord keep the city, the watchman waketh but in vain. Psalm 127:1 KJV
The real key to quality of life
I mentioned above that you could come to a place of rest and have greater work productivity than when you were exhausted and worn out from working too hard. Can sleep alone do that? Nope! But it can help you be at a place of rest and health where you can better participate in your life vision. Here is where the gold is: get ample rest and get up early so you can commit yourself to prayer, worship, and reading of the Word of God.
O God, thou art my God; early will I seek thee: Psalm 63:1 KJV
You cannot sustain early risings to meet with the Living God by just getting minimal sleep each night. Your investment in going to bed earlier and getting adequate rest prepares you for meeting with God in the morning. I find that when I can get to bed earlier and get some restorative, quality sleep, I can better launch out of bed in the morning to plow in the field of prayer and enjoy being a friend of God. As we pray and seek God, more things start clicking and working out in our lives.
To-do lists get done with greater ease, problems get worked out quicker, work performance increases, answered prayers bring great joy to our hearts, and we can better dance through the day with what comes our way.
Prepare yourself to meet with God
God sends a quick return on our efforts to seek Him early. Try it. Get up earlier to pray and read the Bible as often as possible. Gather some favorite Scriptures and put them in a notebook to pray them over your life, the people you love, and the situations you yearn to overcome. Pray in the Spirit more than you usually do, and know that God will bring answers and help to you in bigger ways than you can imagine. Listen to what the Holy Spirit is saying to you deep down within you. Romans 10:8 says, "But what saith it? The word is nigh thee, even in thy mouth, and in thy heart:"
Read the Word of God and keep it pouring over you. I highly recommend downloading the YouVersion Bible app and playing it on the go. Listening as you can, you will find God whispering just what you need to prepare for what's coming up next in your life.
Blessed be the Lord, who daily loadeth us with benefits, Psalm 68:19 KJV
Need more help? Have you wanted to know more Scripture, but struggle to memorize the Word? Check out Stephanie J Yeager on her YouTube channel at Scriptures Songs. She has put over three hundred KJV scriptures to original songs that are easy to memorize. My kids and I have learned many of her songs, and I hear them on replay in my heart and mind throughout the day and night.  I am so grateful to Stephanie for her gift to the Body of Christ!
Be a friend of God
Friends listen, friends talk, friends trust, friends have fun! Invite the Holy Spirit to do a work in your life and your generation that only He could do. That's where the fun escalates – being on a mission with the Holy Spirit.
When you put this effort into your walk with God, you will find yourself doing greater things for God that seem even easier than what you were doing when you were overworking yourself, lacking sleep, and striving.  There's no time like right now to purpose to get to bed a bit earlier, get some blessed rest, and have a plan to get up early to seek the Living God who loves you!
Get some sweet sleep and enjoy the blessings that are headed your way as you seek the Lord early in the morning!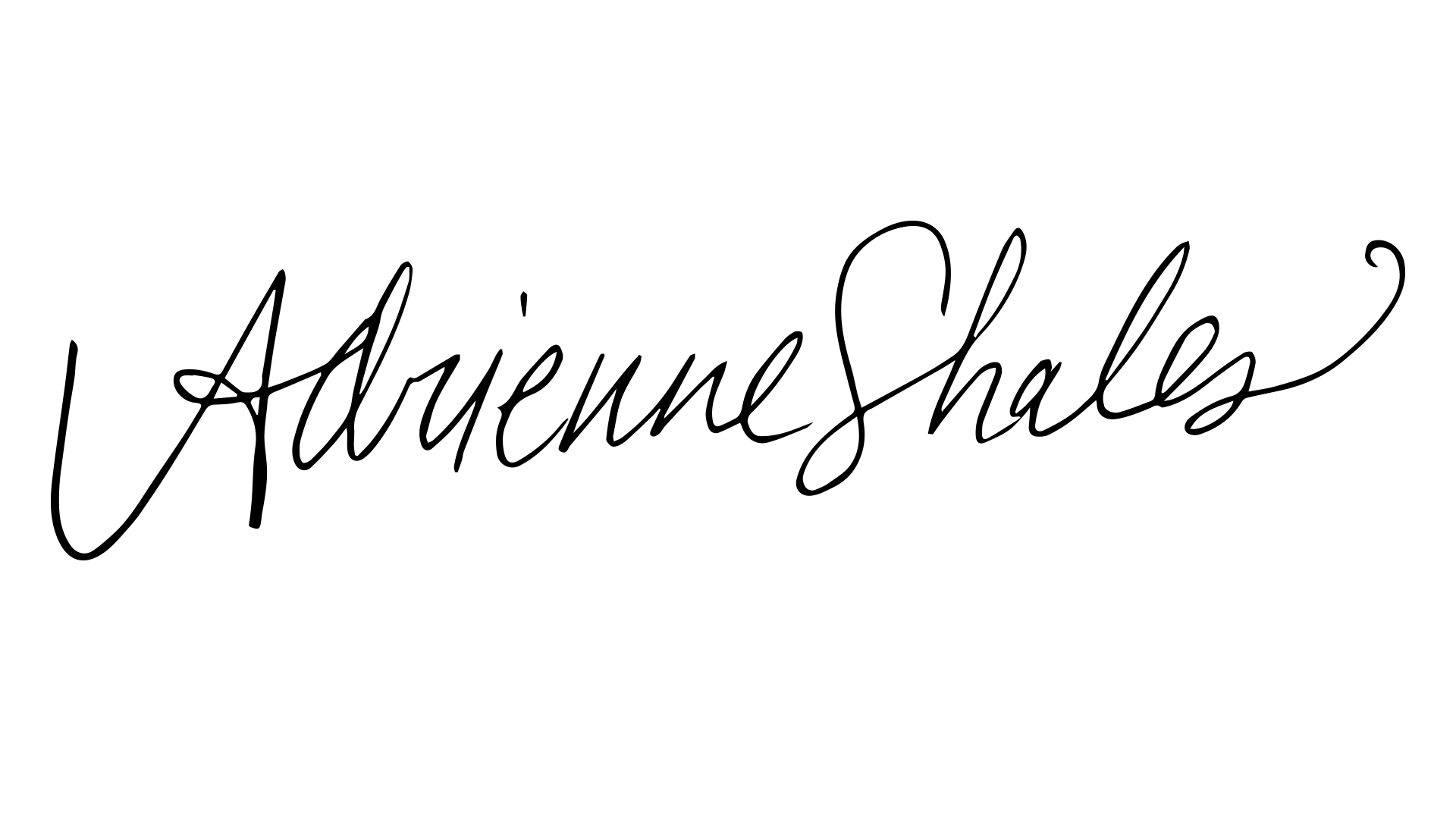 Pastor Adrienne Shales
Here are some other articles related to this topic:
–Restore your Circadian Rhythm Sleep Cycle – Pastor Benny Parish presents Biblically and medically sound insights that will help you get your sleep cycle back on track.
–Sweet Sleep – Dive into the root of the issue of what might be robbing your sleep and find Scripture to help you sleep soundly.
Pin this article to share this encouragement with others and to save it for later!