Learn how to filter the noise and hear God's voice for your life
We are a very busy generation. There is always something that we can tie into. There's the regular life stuff; the stuff we're supposed to do like taking care of our families, our homes, or work. Then there are the worries and cares and the plans and all the other life stuff that we're trying to process. On top of all that, there's the added noise that distracts us like reading the news, scrolling on social media, watching TV, playing video games. Yet through all that noise, are we able to tune into that still small voice? Do we know how to listen to God? Can we recognize the still small voice of our shepherd, the Lord Jesus Christ, and focus on it? It all comes down to not only being able to recognize His voice but being able to filter out the stuff that is trying to fill the space to choke His voice out.
God speaks for a purpose
When He wants to get our attention, it's not just for fun. There's a purpose behind it. When the Lord speaks, either in the Word or in our hearts, everything else should cease for the moment. All these things that run through our heads distract us from the One who gives us life through His Word. Being distracted gets us in trouble, it may lead us down the wrong paths because we didn't stop to listen.
The question is simple. What have we allowed to distract us from hearing God's voice?
Everything else will find its place if we can slow down and be still and know that He is God.
Deuteronomy tells us to 'hearken' unto the voice of the Lord our God.  Luke chapter 11:28 says, "blessed are they that hear the word of God, and keep it." Everything else needs to slow down so that we can pinpoint, draw in, listen, process, and obey God's voice. That's where the relationship and the blessings all flow from. His Words are what our lives need to be based on.
Psalm 12 says, "The words of the LORD are pure words: as silver tried in a furnace of earth, purified seven times." God has already filtered His Word when He wrote it so that it's pure and simple.
What does God's voice sound like?
Philippians 4:8 says, "Finally, brethren, whatsoever things are true, whatsoever things are honest, whatsoever things are just, whatsoever things are pure, whatsoever things are lovely, whatsoever things are of good report; if there be any virtue, and if there be any praise, think on these things."
We're supposed to dwell on the things that are pure and honest and full of wisdom, that edify and bring praise to God. That is our filter. This is how God speaks to us; he brings encouragement, inspiration, and fruitful correction to lead us in the paths of righteousness.
What noises are getting in the way of you hearing God?
But we get so busy and have so many things rolling around in our heads. God wants us to remember that at some point, we need to quiet down all the noise so that we can tune into His voice and just listen. No matter what the doctor says, no matter what the news says, no matter what people are saying, we need to shut our mouths, open our ears and remember that He is God.
The book of Mark talks about how Jesus would get up early in the morning to go to a solitary place to pray. There's something important about getting away from everything for a measure of time, even if it's another time of day. How else can you be still and know that He is God? It's important to prioritize hearing god's voice above all others so that we can receive His guidance for our everyday lives.
The sheep listen to their shepherd
John 10:27 says, "My sheep hear my voice, and I know them, and they follow me." God's sheep learn His voice by being in tune with His Word. They pay attention to their shepherd because they understand that He is responsible for their welfare. They eat what is in front of them and they let their shepherd lead them to the right spot at the right time. They don't micromanage it. They don't try to overpower it. And when they get off course, they trust Him to gently lead them back to their pasture.
Yet how many times do we try to take charge? We try to figure things out. Or we try to micromanage God about what we're supposed to do and how things are supposed to be. We read our Bible and it seems too simple so we try and find something more complicated, we research, we listen to all these other voices only to get more confused and frustrated.
We get to choose what we listen to
It all comes down to this: If the voices we are listening to don't line up with the Word of God, then we might need to change the channel. Because it will distract us from the heart of God and the plan that He set before the foundation of the world. We don't need to do it all perfectly; we will make mistakes. We can be sure that the enemy will try to use those mistakes to distract us even more and to draw us away from God's still small voice with thoughts of guilt, shame, and accusation. He'll remind us of all our failures and convince us that we can't move forward because of what we did before.
But in God's eyes, if we repent, He removes all of that stuff from us as far as the east is from the west. God is not the one reminding you about your failures so you can filter that voice of guilt and shame out. Don't be so driven to fix something that it turns into performance and perfectionism. Yield to the Holy Spirit, trusting that He will direct you as you learn how to hear Him and listen.
11 For as the heaven is high above the earth, [so] great is his mercy toward them that fear him. 12 As far as the east is from the west, [so] far hath he removed our transgressions from us. Psalm 103:11-12 KJV
You will find greater spiritual growth as you learn to hear God speaking
God just says "Be still and know that I am God." (Psalm 46:10) He can help you sort everything out if you will only seek out and listen to His voice. No matter what's going on, our trust needs to be in Him first and foremost. Both in the noisiest, craziest circumstances, and when there is nothing going on.
Being caught up in the noises of life is nothing more than a temptation. There's a time in our maturing process that we have to learn to filter what we're told so that we can recognize who is talking to us. The enemy uses fear as the tool of his trade to distract us and keep us from doing what God put on our hearts. But when we filter and process it through the truth in God's Word, we get to choose how we respond according to faith and not fear.
The Word of God gives us the example that we can trust in.
I want to finish with James chapter 1:
2 My brethren, count it all joy when ye fall into divers temptations; 3 Knowing [this], that the trying of your faith worketh patience. 4 But let patience have [her] perfect work, that ye may be perfect and entire, wanting nothing. 5 If any of you lack wisdom, let him ask of God, that giveth to all [men] liberally, and upbraideth not; and it shall be given him.

6 But let him ask in faith, nothing wavering. For he that wavereth is like a wave of the sea driven with the wind and tossed. 7 For let not that man think that he shall receive any thing of the Lord. 8 A double minded man [is] unstable in all his ways. …

12 Blessed [is] the man that endureth temptation: for when he is tried, he shall receive the crown of life, which the Lord hath promised to them that love him. 13 Let no man say when he is tempted, I am tempted of God: for God cannot be tempted with evil, neither tempteth he any man: 14 But every man is tempted, when he is drawn away of his own lust, and enticed. 15 Then when lust hath conceived, it bringeth forth sin: and sin, when it is finished, bringeth forth death.

16 Do not err, my beloved brethren. 17 Every good gift and every perfect gift is from above, and cometh down from the Father of lights, with whom is no variableness, neither shadow of turning. 18 Of his own will begat he us with the word of truth, that we should be a kind of firstfruits of his creatures.

19 Wherefore, my beloved brethren, let every man be swift to hear, slow to speak, slow to wrath: 20 For the wrath of man worketh not the righteousness of God. 21 Wherefore lay apart all filthiness and superfluity of naughtiness, and receive with meekness the engrafted word, which is able to save your souls.

22 But be ye doers of the word, and not hearers only, deceiving your own selves. 23 For if any be a hearer of the word, and not a doer, he is like unto a man beholding his natural face in a glass: 24 For he beholdeth himself, and goeth his way, and straightway forgetteth what manner of man he was.

25 But whoso looketh into the perfect law of liberty, and continueth [therein], he being not a forgetful hearer, but a doer of the work, this man shall be blessed in his deed. 26 If any man among you seem to be religious, and bridleth not his tongue, but deceiveth his own heart, this man's religion [is] vain.

27 Pure religion and undefiled before God and the Father is this, To visit the fatherless and widows in their affliction, [and] to keep himself unspotted from the world. James 1 KJV
A challenge for you
I challenge you today to take some time out before God and take an inventory of the things that have kept you distracted lately. Are there some worries or cares that you need to cast down before His feet? Or perhaps there is something that you find yourself going to as an escape from having to deal with nagging issues. Are there any other things that are keeping you too busy from being able to fellowship with God? He wants you to trust Him to lead you through trials and temptations and all of the things of life but if you're not engaged with Him, you will remain stuck. I challenge you to not let the cares of the world separate you from the love of Christ and sweet fellowship with the Godhead.
This is my prayer for you as you learn to hear God more for your life:
Father God, we ask that you help us to change our filter. Give us the wisdom to know what we need to do and how to do it your way, in your time. Help us not get distracted by things that are fluff, by fears, by murmurings, or complaints, but help us to focus on what you put in our hearts.
Help us to trust you, no matter what things look like, or what voices are talking to us telling us that it's impossible or what is probable. Help us to stay steady and recognize and remember what you've put on our hearts. Establish your Word in our hearts as a firm foundation so the voices of the world will lose their relevance in our lives.
Help us to practice filtering out the noise and to prioritize the things that matter to you. Help us to judge every thought and hold it up to the light and take it captive to the obedience of the Word. Help us not to waver or get distracted from where you want us to be. And when we catch ourselves going there, help us to be quick to repent and turn back to your plain paths. Show us the way of escape that we may recover ourselves from the snare of the enemy.
Help us focus through all the noise to hear your voice. Teach us to be still and know your voice above all others. That no matter what is going on around us, no matter our circumstances or the noise, we always trust you.
In Jesus' name, Amen.
Be blessed,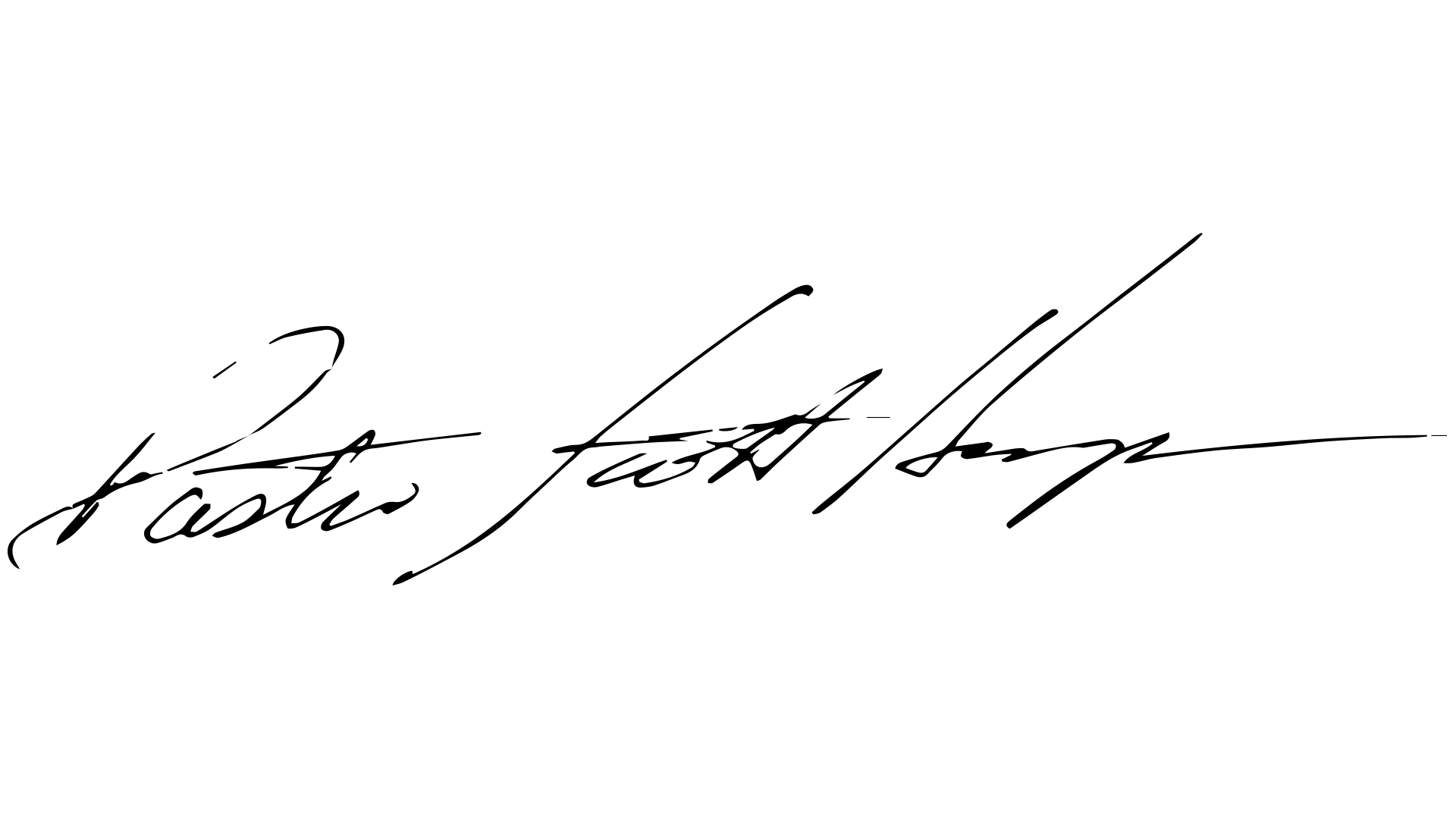 Pastor Scott Harper
This teaching is an excerpt from a Hope of the Generations Church service. You can watch the whole service HERE.
Would you like to read more articles related to this topic?
How to Hear God – Be Still and Wait  by Pastor Donna Wright and Pastor Scott Harper.
Learn how to quiet your heart even in the midst of struggles to allow Him to lead you in all your ways.
How to Trust God – Even If…  by Pastor Donna Wright –
Trusting God is good in concept but how do we keep trusting Him even when things around us are difficult?
Enter your information below to receive this FREE printable poster!
Pin this article to help us spread the Word.