Life is an Opportunity – No matter what is going on in our lives, good or bad, we have the opportunity to allow God to work with us and through us.
At some point in time, Henry and I began to view the gift of life as one huge opportunity. The word 'opportunity' is a noun meaning, a chance to do something or an occasion, when it is easy for you to do something.
Making a meaningful impact
Henry certainly took every opportunity to interact with people from all walks of life. Usually he was depositing something of spiritual value, even when those moments were not fully understood by the recipient at that time.
Whether Henry was in the hallway of Be in Health, fellowshipping at Hope of the Generations Church, standing in the grocery store line, picking up the dry cleaning, speaking with his doctors, mingling while teaching at a conference; whatever he was doing, he was always seizing the opportunity to speak into someone's life. He had a way of challenging your thinking and causing you to stop and consider things you may not have before.
It doesn't matter what kind of situation you're in
God taught Henry and I to view every situation, good or difficult, as an opportunity. In good times we are given the opportunity to be thankful, but also to be prayerful for those who are currently in harder seasons. We thanked God for every breath, and praised God for loving us. Always trusting our Father and so much more.
In hard times come the opportunity to learn, yield, listen more, and not give in to the temptations and accusations of the enemy. Hard times also give us the opportunity to always remain grateful, and to give God the glory for who He is in our lives.
An eternal perspective
It took work for us to capture our thoughts and pursue life as a huge opportunity. The fact of the matter is, we have a limited time here on this side of eternity. Psalm 90:12 says, "Teach us to number our days, that we may apply our hearts unto wisdom." As a believer in our Lord Jesus Christ, we need to have an eternal perspective of our days here.
When we said, "Yes!" to the Lord, we gave our lives to Him. So now we need to learn how to live and move and have our being in God (Acts 17:28 KJV). I am sure Jesus viewed every day as an opportunity!
I am eternally grateful that Henry and I practiced this way of life together. And now I have found many opportunities in this season of my life. Trusting God and knowing that I am never alone has become an understood fact.
I have seen many amazing things standing beside my Henry but the most profound is God's divine influence on a person's heart. Be alert! Life is truly one huge opportunity!
Blessings,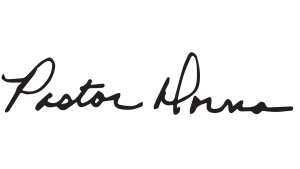 If you liked this article, you may also like:
Would you like to save this for later? Pin it now!