"Coming Out of Darkness"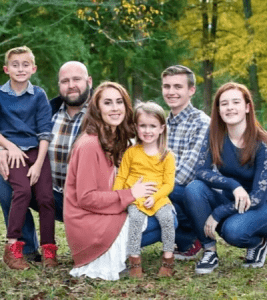 Ever since I was young, I struggled with my self-worth and acceptance. My mom stayed home with my sister and me while my dad worked whatever shift was available. Even though we had a hard life, I knew my parents loved me and did the best they could.
I am from a musical family and began playing the guitar myself around the age of seven. As I got older, I practiced constantly and became an esteemed musician. The attention I could get from a crowd was always a rush. The more I played, the more I would crave the feelings I got from entertaining. As a young adult, I also struggled with drug and alcohol abuse but I always felt like I was in control of it. But my life changed when I married my wife. Our son was born the next year. Our marriage was good and as normal as we saw from other people that we knew. Things weren't always good but we knew that we loved each other and kept on going.
My wife encouraged me to follow my dream of becoming a police officer even though she didn't really like the idea. As a police officer, I often saw the unthinkable. As my time in law enforcement grew, so did the hardness of my heart. Trusting anyone became a thing of the past, and my anger would flare up frequently.
I started to pull away from my family and friends and I used alcohol as a way to make all of the thoughts, visions, and feelings go away. Pretty soon every day revolved around drinking. I would hide it from my wife and my family and would lie about it if they asked.
It wasn't long before a huge wedge came in between my wife and me. I started sleepwalking at night and would often act out my dreams. I never remembered doing this but my wife was fully aware of it and dealt with it every night.
I was diagnosed with Post Traumatic Stress Disorder (PTSD) by my doctor and started using medicines. But I continued to drink heavily, and this reacting with the medicines only made it worse.
After four years of police work, I was weary and it had taken a toll on my family and me emotionally. I didn't understand the thoughts and feelings that I was having. By February 2018, I was unrecognizable to those who knew me. I was hyper-vigilant, paranoid, angry, reclusive, and suicidal among other things. I was so easily offended and my inner thoughts reeled with self-hatred and worthlessness.
One afternoon I left my suicide note and kissed my family goodbye. After I drove away my wife found it and called the police who found me and took me to the hospital. I agreed to go to a treatment facility but did not admit that alcohol was a problem. They released me a few days later.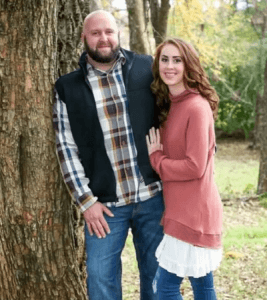 They prescribed me medication to treat my depression and PTSD but I was still drinking heavily with it which only intensified my symptoms. I agreed to go to the treatment facility again but this time I knew that I needed to be completely honest. The first month after I was released was very difficult and I continued to sleepwalk at night. So my wife and I agreed that it would be better if I didn't sleep at home for her safety.
In June of 2018, my wife's coworker called her out of the blue. She told my wife that she didn't know why but she felt like God was telling her for three days to talk to me and tell me about this healing ministry in Thomaston, Georgia called Be in Health®. She also told my wife to read A More Excellent Way. So my wife wrote it down and the paper was placed in a drawer.
Later my wife talked to a friend from our church who told her about a woman she knew who had been healed from a gluten allergy. My wife called this woman and we both met with her at our church. After we explained our situation, she prayed for us and gave us the "Disease Prevention" teaching by Dr. Wright from Be in Health®! It was then that my wife knew that we needed to get to Georgia. We didn't know how we would make that happen with four kids and full-time jobs, but God knew.
Everything just started to fall into place. My wife's aunt and uncle gifted us with their airline miles. The woman from church who had shared these resources with us offered to help with childcare. So, we attended the For My Life® Retreat in September 2018.
I had no idea what to expect. I felt a little annoyed because I thought that I was such a problem and that we had to come all of this way because of me. I had a hard time sitting still most of the days and I would just pace at the back of the room. My wife and I didn't even sit next to each other and we hardly spoke.
But then I met Doug and Carol Peck and they shared their testimony with me and at that moment I knew that I wasn't alone. I knew reconciliation could happen.
It wasn't until the last day of the conference that it dawned on me just how much God loves me and how much of my troubles were a spiritual battle that needed to be fought. I repented to God and to my wife and was filled with so much joy that I didn't want to leave! Meeting the other pastors and hearing their testimonies of how they overcame encouraged me even more and gave me hope.
Once we came home, we worked to apply the principles that we learned at For My Life® to our lives a little at a time. My wife continued to speak these truths to me daily. I spent another couple of months away from home at night and in December 2018, I was able to come home and our family was restored.
I had joy and gladness again, I was healed of sleepwalking, and all of the other symptoms of PTSD were gone. God has kindled a fire in my heart to know Him and to read His Word. He has continued to answer our prayers and His faithfulness is shown over and over.
Since I have been healed, I have been able to share my testimony with others in our town who are struggling with PTSD and to help them find work. Because of the knowledge that I gained at Be in Health®, I now know that my worth comes from God the Father and not from man. Now I am able to use my musical gifts to worship God and serve in our band at church.
I thank God for His forgiveness and grace and His love that He never stopped pursuing me and He never will. And I will continue my journey and my walkout, seeking Him daily. I am by no means perfect and still have a lot of work to do but I am looking for progress and not perfection.
-Hiram M.