Eye-opening insights into how jealousy ruins relationships, lessens your blessings, and steals your identity.
Plus: 6 Steps to Overcoming Envy and Jealousy!
Envy and jealousy can be subtle or very obvious. Its master plan is to destroy the person that has what we want. We see it manifest in the world today through wars between countries, greed in commerce, feuds in families. It's a significant cause of breakdown in relationships. It also causes a lessening of your blessings, and it keeps you from walking in your identity, which God created specifically for you. To answer the question, "Is Jealousy a sin?" We need only to look at the fruit of it to recognize where it's coming from. If it's not coming from God's nature or His kingdom, what is it?
Examples of envy and jealousy in the Bible
Some of the evidence of jealousy in the Bible starts with Cain and Abel. We know this story: God accepted Abel's sacrifice but rejected Cain's. Cain got very angry, and God makes this profound statement:
And the LORD said unto Cain, Why art thou wroth? and why is thy countenance fallen? If thou doest well, shalt thou not be accepted? and if thou doest not well, sin lieth at the door. And unto thee shall be his desire, and thou shalt rule over him. Genesis 4:6-7 KJV
God warned Cain to take responsibility for himself and make himself right before God. But He also warned Cain about what would happen if he chose to follow the thoughts of envy and jealousy. Cain made his choice, he decided to follow envy and jealousy and the anger and rage that came with it, and he killed his brother. As a result, Cain experienced severe consequences for his actions.
The first case of envy and jealousy
There are other examples of envy and jealousy, too, for instance, Jacob and Esau. They had a massive breach in their relationship because Jacob stole Esau's blessing. But the most profound example of envy and jealousy in the Bible was Lucifer, a.k.a. Satan, because he wanted to be like the Most High God, He was jealous of God's position and authority. And we know that didn't end well – Lucifer and a third of all the angels were cast out of heaven to the earth. In this case we could say that jealousy was one of the original sins.
How art thou fallen from heaven, O Lucifer, son of the morning! How art thou cut down to the ground, which didst weaken the nations! For thou hast said in thine heart, I will ascend into heaven, I will exalt my throne above the stars of God: I will sit also upon the mount of the congregation, in the sides of the north: I will ascend above the heights of the clouds; I will be like the most High. Isaiah 14:12-14 KJV
The consequences of envy and jealousy
We frequently see envy and jealousy dividing families; whole families will feud over something like an inheritance, or a difference in beliefs. Envy and jealousy can be a considerable component of breakdown in relationships.I believe that the root of most wars is envy and jealousy. Whether it's in a family relationship, feuding clans, church splits, or between countries vying for power and dominance.
The root of the issue
Envy and jealousy are rooted in Idolatry. It's putting something other than God above everything else. It can be things – I must have that new car, or new phone, or new house. It can be power – I need that position, I need that respect, I need that authority, I need to be important. It can even be people – I want to keep them all to myself, I don't trust them with others etc, or I need that person in my life to be happy.
But it all comes out of not trusting God. When we agree with envy and jealousy, we are not trusting God with our lives. We're not trusting Him to raise up or to set down. We're not asking Him to fulfill our desires or even submitting our desires to Him to see if they are correct. We take it into our own hands and try to make it happen ourselves.
Trust in the LORD, and do good; so shalt thou dwell in the land, and verily thou shalt be fed. Delight thyself also in the LORD; and he shall give thee the desires of thine heart. Commit thy way unto the LORD; trust also in him; and he shall bring it to pass. Psalm 37:3-5 KJV
How does hoarding tie in?
I've observed that often, when a child grows up with the lack of something, envy and jealousy will come in and cause them to strive for that thing as an adult. So if that person felt powerless and unaccepted as a child, they will strive for power and acceptance as an adult. If they did not have much money growing up and maybe had only a few sets of clothing, as adults, they might tend to hoard clothing.
Hoarding is a fruit of envy and jealousy because it's a drivenness to keep the object of our desire all for ourselves. It comes out of discontentment and a need to fill a void that is impossible to fill with earthly things – it's an addiction. This is another part of Idolatry – it's all about me.
An uncomfortable mess
Any time you don't trust God, you have fear. Envy and jealousy also entwine with many other evil spirits. Anger, rage, control, dominance, impatience, and discontentment can all find a foothold with envy and jealousy.
But if ye have bitter envying and strife in your hearts, glory not, and lie not against the truth. This wisdom descendeth not from above, but is earthly, sensual, devilish. For where envying and strife is, there is confusion and every evil work. James 3:14-16 KJV
Jealousy robs our identity
Another area that envy and jealousy can get a foothold is in self-rejection. There is something about us that we feel like we don't measure up in, so we look to another person and want what they have. We go into comparison. We might think, "If only I had that quality or was like that, then I'd feel valuable or important." This may open the door to bitterness because we can begin to resent others for having what we think we should have.
Jealousy hinders people from finding out who they are in Christ and finding their own identity. They are so wrapped up into fabricating their identity based on others that they don't let God form them into His image; into the unique person that He designed them to be. We should be able to see an admirable quality in another person and praise God for putting that in them and then still be content with who we are.
Have you ever been a victim of envy and jealousy?
There is another perspective of envy and jealousy, and that is being the victim of it. When a person directs their envy and jealousy at you and all of the things that it comes with, the anger and bitterness, for example, it's defiling. It brings fear; it makes you feel unclean like somehow you're the problem for having something good. Sometimes when God blesses you and envy and jealousy manifests through another person, it robs the joy of your blessing. It might even make you feel guilty for your blessings.
How do we receive blessings from God?
Here's something that we all need to understand: God doesn't bless us based on us deserving things, but He does bless our obedience. So if I'm obedient to God, I will see blessings come into my life. The sad thing is that a person who is listening to envy and jealousy will get offended at my blessings. Yet they will be unwilling to walk in obedience too so that they also can receive those blessings.
They may be listening to self-rejection as Cain did; they believe that they are unacceptable to God. That is simply not true! Any person at any point in time can turn and repent for agreeing with envy and jealousy and whatever else and choose to walk in obedience and receive the blessings of God.
Here's the truth:
It's not a matter of acceptance; we are all accepted in the beloved. But we get to choose whether or not we will follow God's ways, and we will receive the benefits of that choice whether of sin unto unrighteousness or obedience unto righteousness.
According as he hath chosen us in him before the foundation of the world, that we should be holy and without blame before him in love: Having predestinated us unto the adoption of children by Jesus Christ to himself, according to the good pleasure of his will, To the praise of the glory of his grace, wherein he hath made us accepted in the beloved. In whom we have redemption through his blood, the forgiveness of sins, according to the riches of his grace. Ephesians 1:4-7 KJV

Let not sin therefore reign in your mortal body, that ye should obey it in the lusts thereof. Neither yield ye your members as instruments of unrighteousness unto sin: but yield yourselves unto God, as those that are alive from the dead, and your members as instruments of righteousness unto God. Romans 6:12-13 KJV
Lessening of the blessing
Envy and jealousy can lead to a lessening of the blessing, so it removes the object of our desires further from us. Why? Because we are looking to the product rather than the source. We are looking at the object of our desire rather than to our Heavenly Father, who wants to give us every good and perfect gift.
Every good gift and every perfect gift is from above, and cometh down from the Father of lights, with whom is no variableness, neither shadow of turning. James 1:17 KJV
I have also observed that people who have jealousy and are not experiencing the blessings that they desire often fall into self-pity. Self-pity can play into a lot of things, but any time that someone does not get what they think they should have, self-pity usually comes along from the ride.
For many people, envy and Jealousy is an iniquity issue that has been passed down from generation to generation. It's become so normal that we don't even know the difference. It was in our parents, our grandparents, and their parents before that.
Is Jealousy sin?
To answer the question, "Is jealousy sin?" Yes it is sin, it does not establish God's kingdom or His love in our lives, it established the enemy's will and his ways instead.
But there is hope for recovery!
If you recognize the workings of envy and jealousy in your life, you can take it to Father God. Ask Him to help you to root it out in your heart and to reprogram how you think, speak, and act. He can transform you from the inside out. And guess what?! He can bring the real fruit of righteousness into your life: love, joy, peace…
Now the works of the flesh are manifest, which are these; Adultery, fornication, uncleanness, lasciviousness, Idolatry, witchcraft, hatred, variance, emulations, wrath, strife, seditions, heresies, Envyings, murders, drunkenness, revellings, and such like: of the which I tell you before, as I have also told you in time past, that they which do such things shall not inherit the kingdom of God.

But the fruit of the Spirit is love, joy, peace, longsuffering, gentleness, goodness, faith, meekness, temperance: against such, there is no law. And they that are Christ's have crucified the flesh with the affections and lusts. If we live in the Spirit, let us also walk in the Spirit. Let us not be desirous of vain glory, provoking one another, envying one another. Galatians 5:19-16 KJV
God's blessings will overtake you!
And with this good fruit of righteousness, God's blessings will come on you and overtake you; you wouldn't be able to stop them if you tried.
And all these blessings shall come on thee, and overtake thee if thou shalt hearken unto the voice of the LORD thy God. Deuteronomy 28:2 KJV
Overcoming envy and jealousy is a process
Walking out of envy and jealousy is usually a process of recovery as we walk in agreement with God and His ways and walk out of agreement with the enemy's kingdom.
6 steps to overcoming Envy and Jealousy:
Repent for agreeing with envy and jealousy and any other spirits that you recognize that came along with it: anger, rage, resentment, self-rejection, fear, self-pity, idolatry, control, dominance, impatience, discontentment, comparison, etc. and come out of agreement with their way of thinking.
If we confess our sins, he is faithful and just to forgive us our sins, and to cleanse us from all unrighteousness. 1 John 1:9 KJV
Forgive anyone whom you have harbored bitterness towards because of envy and jealousy whether they were the object of your envy and jealousy or they victimized you out of theirs.
And when ye stand praying, forgive, if ye have ought against any: that your Father also which is in heaven may forgive you your trespasses. Mark 11:25 KJV
Choose to trust God – get into His Word and learn what His will and His ways look like and establish your heart in those things rather than in earthly things.
Order my steps in thy word: and let not any iniquity have dominion over me. Psalm 119:133 KJV
Ask God to help you to take your thoughts captive – pay attention to your thoughts and don't agree with any thoughts that don't line up with God's Word, His will, and His ways. This will be a learning curve and something that you'll have to grow up into.
Casting down imaginations, and every high thing that exalteth itself against the knowledge of God, and bringing into captivity every thought to the obedience of Christ. 2 Corinthians 10:5 KJV
Practice gratefulness and thankfulness towards God – Learn to pay attention to and recognize the blessings that He already has given you. Keep your focus on what it good and acceptable to Him.
Finally, brethren, whatsoever things are true, whatsoever things are honest, whatsoever things are just, whatsoever things are pure, whatsoever things are lovely, whatsoever things art of good report; if there be any virtue, and if there be any praise, think on these things. Philippians 4:8 KJV
Praise Him – even when the enemy is raging in your ear with every temptation to fall back into those old patterns of thought, praise God for His goodness and faithfulness to deliver you and recover you and to show you His salvation.
Sing unto the LORD, praise ye the LORD: for he hath delivered the soul of the poor from the hand of evildoers. Jeremiah 20:13 KJV

Because he hath set his love upon me, therefore will I deliver him: I will set him on high, because he hath known my name. He shall call upon me, and I will answer him: I will be with him in trouble; I will deliver him, and honour him. With long life will I satisfy him, and shew him my salvation. Psalm 91:14-16 KJV
Growing up in this
When we wait on God and trust Him, we will develop patience. Our culture today is all about instant gratification; that's a huge snare of envy and jealousy because we will try to make it happen now. But if we can take our peace and trust God for His timing and His good and perfect gifts, we can walk in peace and contentment. We will also walk in love and relationship with others because we are no longer competing for something that they have.
But godliness with contentment is great gain. For we brought nothing into this world, and it is certain we can carry nothing out. And having food and raiment let us be therewith content. But they that will be rich fall into temptation and a snare, and into many foolish and hurtful lusts, which drown men in destruction and perdition.

For the love of money is the root of all evil: which while some coveted after, they have erred from the faith, and pierced themselves through with many sorrows. But thou, O man of God, flee these things; and follow after righteousness, godliness, faith, love, patience, meekness. Fight the good fight of faith, lay hold on eternal life, whereunto thou art also called, and hast professed a good profession before many witnesses. 1 Timothy 6:6-12 KJV
Be blessed,
Pastor Donna Wright
FREE Printable Scripture Art!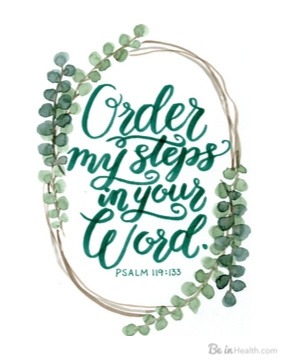 Enter your information below to receive this beautiful, FREE, printable scripture art in your inbox!
[email-download download_id="14856″]
Would you like to read more articles related to this topic?
This resource may be helpful to you: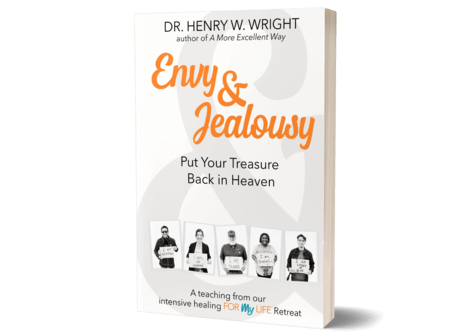 Pin it now to save it for later and share it with others!