Don Was Healed of Spondylosis
Don's Testimony
Don is a pastor from Kansas. In times past he had prayed for others and they had been healed. Yet Don wasn't receiving healing for himself. Don was diagnosed with spondylosis, a degenerative disease of the spine. The doctors told him that it was incurable. As it progressed, Don became incapacitated with excruciating pain.
Then Don came to the For My Life® Retreat at Be in Health®. He learned about the spiritual roots of his disease and also about what was blocking his healing. Don dealt with some things that he recognized in his life and by the end of the week-long retreat he realized that he had no more pain! Don was completely healed of Spondylosis!
Since his time at For My Life®, Don is back to regular life. He can do what he loves again including fishing and playing golf. His life has been restored to him and he is able to continue to serve God the way that he was called to do. He says that For My Life® completely changed his life.
This wasn't a random occurrence
Don's experience is not an isolated anomaly. At Be in Health®, we see thousands of people healed and restored in their spirit, soul, and body because they have been able to receive God's love for themselves and understand and deal with the spiritual root issues that may have caused their disease.
Have you ever wondered why you or someone that you prayed for did not receive healing? It is not your fault! It may not be that you don't have enough faith. There may be something that has gotten in the way spiritually that is preventing healing.
God wants you to be healed!
Psalms 103:3 says "Who forgiveth all thine iniquities; who healeth all thy diseases."
Dr. Henry Wright, the founder of Be in Health®, discovered in the Bible, nearly thirty years ago, that sometimes we need to deal with iniquity and spiritual issues that are affecting our hearts before our healing can occur.
Confess your faults one to another, and pray one for another, that ye may be healed. The effectual fervent prayer of a righteous man availeth much. James 5:16 KJV
Our Mission
At Be in Health®, not only do we want to see God's people completely healed and walking in health and wholeness, but we also want to see them truly free and thriving in their spirit. This comes through understanding the enemy and how to overcome him and by lining our hearts up once again with God's ways.
Beloved, I wish above all things that thou mayest prosper and be in health, even as thy soul prospereth. 3 John 1:2 KJV
What are God's ways?
God's ways are everything that is encompassed in love.
And we have known and believed the love that God hath to us. God is love; and he that dwelleth in love dwelleth in God, and God in him. 1 John 4:16 KJV
The enemy will put things in the way of love including fear, rejection, unloving, bitterness, anger, envy and jealousy, etc. As we learn how to recognize and discern these things in our lives we can come out of agreement with them and remove them from our lives.
Casting down imaginations, and every high thing that exalteth itself against the knowledge of God, and bringing into captivity every thought to the obedience of Christ. 2 Corinthians 10:5 KJV
Our identity and our health
Then, as we embrace and grow into our identity as beloved and accepted children of God, we will find that our health comes speedily. As our spirit lines up with God's original intention for us, our body will line up with His original design – and it will be "very good" just as He declared when He first created man in His image.
Is not this the fast that I have chosen? To loose the bands of wickedness, to undo the heavy burdens, and to let the oppressed go free, and that ye break every yoke? Is it not to deal thy bread to the hungry, and that thou bring the poor that are cast out to thy house? When thou seest the naked, that thou cover him; and that thou hide not thyself from thine own flesh? Then shall thy light break forth as the morning, and thine health shall spring forth speedily: and thy righteousness shall go before thee; the glory of the LORD shall be thy rereward. Isaiah 58:6-8 KJV
Prayer is not broken, there just might be something in the way of your answer.
When prayer doesn't work, don't give up but seek a more excellent way®. God has great plans for you and created you for a purpose and that purpose does not include being taken out by premature death, disease, or mental torment. God wants to heal you. You are far more important to Him than you may realize.
For I have no pleasure in the death of him that dieth, saith the Lord GOD: wherefore turn yourselves, and live ye. Ezekiel 18:32 KJV
Blessings,
The Be in Health® Team
If you'd like to learn more, you may enjoy these articles:
A More Excellent Way:
If you are new to our ministry, Dr. Henry W. Wright's book, A More Excellent Way, is a great place to start. It supplies profound knowledge about the secrets of healing and the prevention of disease. Using sound scripture and scientific observation, Dr. Henry Wright leads the reader on a journey of personal responsibility, identifying root causes to specific diseases and offering pathways of healing and wholeness that were never meant to remain dormant in the body of Christ. Here, you will understand why mankind has disease, identify specific blocks to healing, and discover spiritual pathways to health.
Resources and For My Life®:
Be in Health® offers the For My Life® Retreat in addition to reading materials and teachings.  The For My Life Retreat® is a one-week getaway where participants can come and receive the insights and instruction that they need in order to be recovered in their spirit, soul, and body. The fruits of this retreat have been profound; tens of thousands of people have experienced healing not only in their bodies and hearts but also in their relationships. Our team members are excited to come alongside you in your overcoming journey to discovering God's true heart and plans for your life and for your health.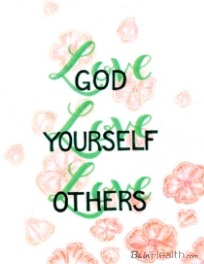 Enter your information below to receive this FREE printable scripture art download in your inbox.
[email-download download_id="13595″]