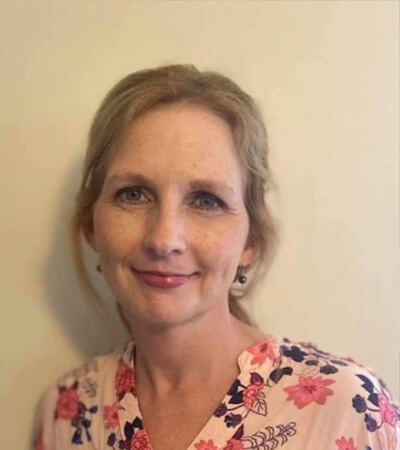 When I came to the For My Life® Retreat in February, 2017, I had a previous VERY LONG 9 year journey of health struggles. Many details I can't explain in this written testimony. I hope to highlight the main points with the help of God, My Heavenly Father, by the power of the Holy Spirit. This is really OUR testimony as He revealed to me during my For My Life Retreat.
I was given one diagnosis after another over the course of those 9 years. I was diagnosed with Fibromyalgia, IBS, Acid Reflux/GERD, Severe Adrenal fatigue, Chronic Fatigue Syndrome, Hypoglycemia, Gluten Intolerance, Leaky Gut Syndrome, Chronic Migraines, Vertigo/ Meniere's disease, Multiple Chemical Sensitivities, Environmental Allergies, Chronic back pain/Sciatica Nerve Pain, Depression, Anxiety/Panic Attacks and Immunosuppression/ Immune Deficient. Amid each diagnosis were other issues that arose as well. I went from a very active person to hardly functioning.
The first 4.5 years I saw MANY doctors, specialists and therapists. I tried many medications as well. We spent A LOT of MONEY and TIME taking me many places trying to get answers. I spent the following 4.5 years in the natural/holistic path for healing. I started with essential oils; I ate VERY clean when possible; and I also tried various expensive supplements. I would get some relief with this natural approach. I liked the idea of natural. I even worked for an herbalist for 1 year. I spent A LOT of money in this area as well. When I did something, I was faithful and 100% committed because I wanted to be healed.
I was spending $350 a month in herbs, various homeopathics, and other supplements. I tried various other healing models in desperation. I had ignorance of the origins and roots of much of the practices. This path was not healing me either. I was becoming VERY hopeless! Some days I didn't even want to live. The pain was AWFUL! I hurt from my fingertips to my toes most days. I would think IF God wasn't going to heal me, then take me home. I started even getting bitter with God. I said, "Lord, I only put good in and on my body, but I am getting sicker." I had several different pastors anoint me with oil and pray for me as well. I was at a point of believing that God wanted me to stay this way, so He can teach me something.
Around July 2016, I got extremely sick with bronchitis, then pneumonia. I seriously thought I was going to die. I couldn't really speak or stand more than a few minutes at a time. In 5 weeks one of my daughters was getting married. I cried to my husband, "PLEASE pray, I don't want to miss this day!". I WAS DESPERATE so I took a few different prescriptions. I got small relief with everything I tried during that month. I was crying out to God. I then looked over at my bed side table and I saw herbs, oils and prescriptions. I heard these words come to my mind-"ARE YOU READY TO DO IT MY WAY?". I said out loud, "I thought this was your way, God show me please, I want to live not die!".
Well, He did give me the strength to attend my daughter's wedding! Fast forward 3 months later I was at a ladies' Bible study group. I met a lady who shared her testimony of being healed at Be in Health. She told me about the book, A More Excellent Way. I said, "I think I may own it, I have not read it though". I bought it at a homeschool book sale a year prior for 50 cents.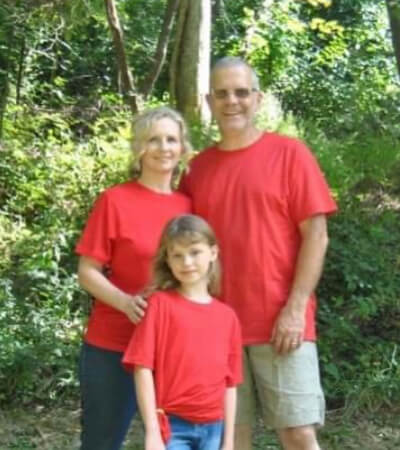 I was desperate and remember asking God to show me what HIS ways were. I believe He spoke to me about doing things HIS WAY versus mine! I went home after that prayer meeting and told my husband about this lady and a ministry in Georgia. I found the A More Excellent Way book and we began to read it within the next week. We prayed for a few weeks and then we agreed for me to go to Georgia. God opened many doors for me to go in February 2017. God ABSOLUTELY wants us healthy! This ABSOLUTELY is the HOPE I was looking for in 2017. God HEALED me of EVERY disease/syndrome that I listed above-AND ALL in that one week of For My Life in 2017!
What I was REALLY desperate for was GOD'S truths! Truths to SET THIS CAPTIVE free from MANY things I didn't know or EVEN understand as a believer! I was sitting there thinking, how did I miss all this in your Word, God? We are very involved with our family, friends and wanting to be about the Father's business in a whole new way! We have 5 children, of which 3 are married with 2 children each. Then we have a 22 year old who was the youngest until God called us to adopt a little girl several years ago. She is now 9 years old. I now see why God placed her in our home. She is learning the same principles from God's Word to help her be set free from generations of bondage just like I had been set free as well. She went to the For My Life Retreat for kids week in June 2017, with my husband and me. It was a good week for us to start learning new ways of thinking, speaking, and acting as a family. I see now how much money and time the enemy was stealing from us. God has restored SO MUCH in the last 3.5 years for us! Is it a journey-YES! Work.-YES! Worth it-YES! We are better equipped with God's Word! We also are thankful for the supportive resources from our Be in Health family as we OVERCOME! This ministry is about being ministers of reconciliation as we see in 2 Corinthians 5:17- 21. KEY foundation is about RELATIONSHIP-With God, ourselves and others. Matthew 22:37-40. I like to share with others the power of being a doer of God's Word, NOT just a hearer. The For My Life week was also a time of confession, repentance and forgiveness in a loving environment!
I am SO THANKFUL!!
"In every thing give thanks: for this is the will of God in Christ Jesus concerning you."
1 Thessalonians 5:18
-Emily P