Over 20 years ago Dr. Henry W. Wright delivered a message to a group of Wycliffe Bible translators on the Spiritual Roots behind many of the health issues that plague mankind. Little did anyone know that it would be transcribed and turned into a national best-selling book called, A More Excellent Way.
A More Excellent Way supplies profound knowledge about the secrets of healing and the prevention of disease. Using sound scriptural and scientific observation, Dr. Henry Wright leads the reader on a journey of personal responsibility, identifying root causes to diseases, and offering a pathway of healing and wholeness that has been missing in the Body of Christ. In A More Excellent Way you will understand why mankind has disease, identify specific blocks to healing, and discover Biblical pathways to health.
Hundreds of Thousands have experienced healing through the information found in A More Excellent Way when nothing else worked. An invaluable resource in understanding the spiritual dynamics behind diseases of the spirit, soul, and body, this book is a must-read for spiritual leaders, health care professionals, and individuals everywhere!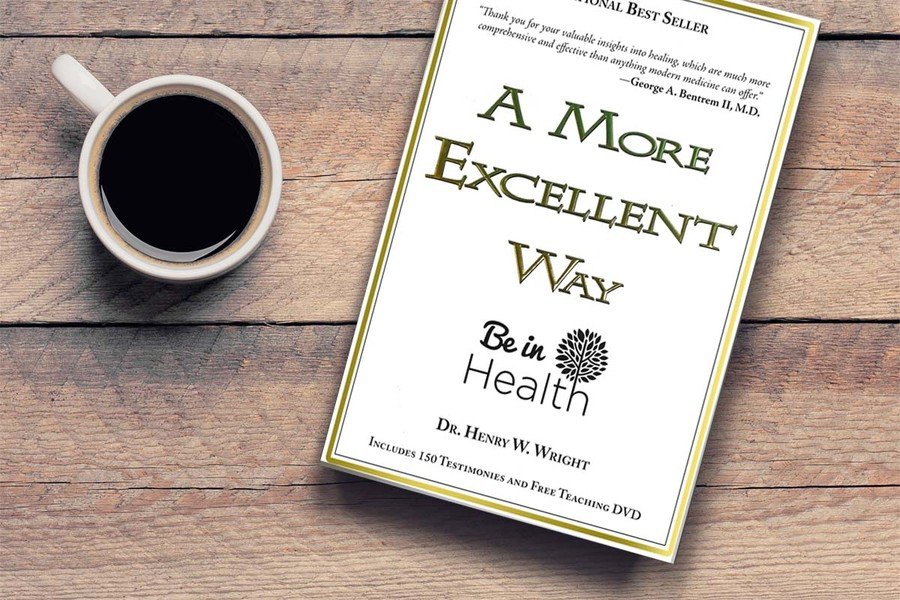 Reviews
This book can direct the thoughtful reader onto a path – a highway of discovery – that is lifechanging and where the root causes of disease can be addressed and eliminated.
As a physician, it has changed my practice; as a believer, it has changed my life. It will change you also.
Henry Wright has used modern scientific methods to research and document the actual spiritual causes of specific diseases. Once the spiritual roots are dealt with, the body will heal itself.
I have not only seen the transformed lives and physical healings but have experienced a personal transformation in my life and in my family. I feel I finally have an answer to so many of my patients' needs.
Every pastor, evangelist, teacher, and Christian layperson ought to have this manual as a follow-up to their healing ministry.