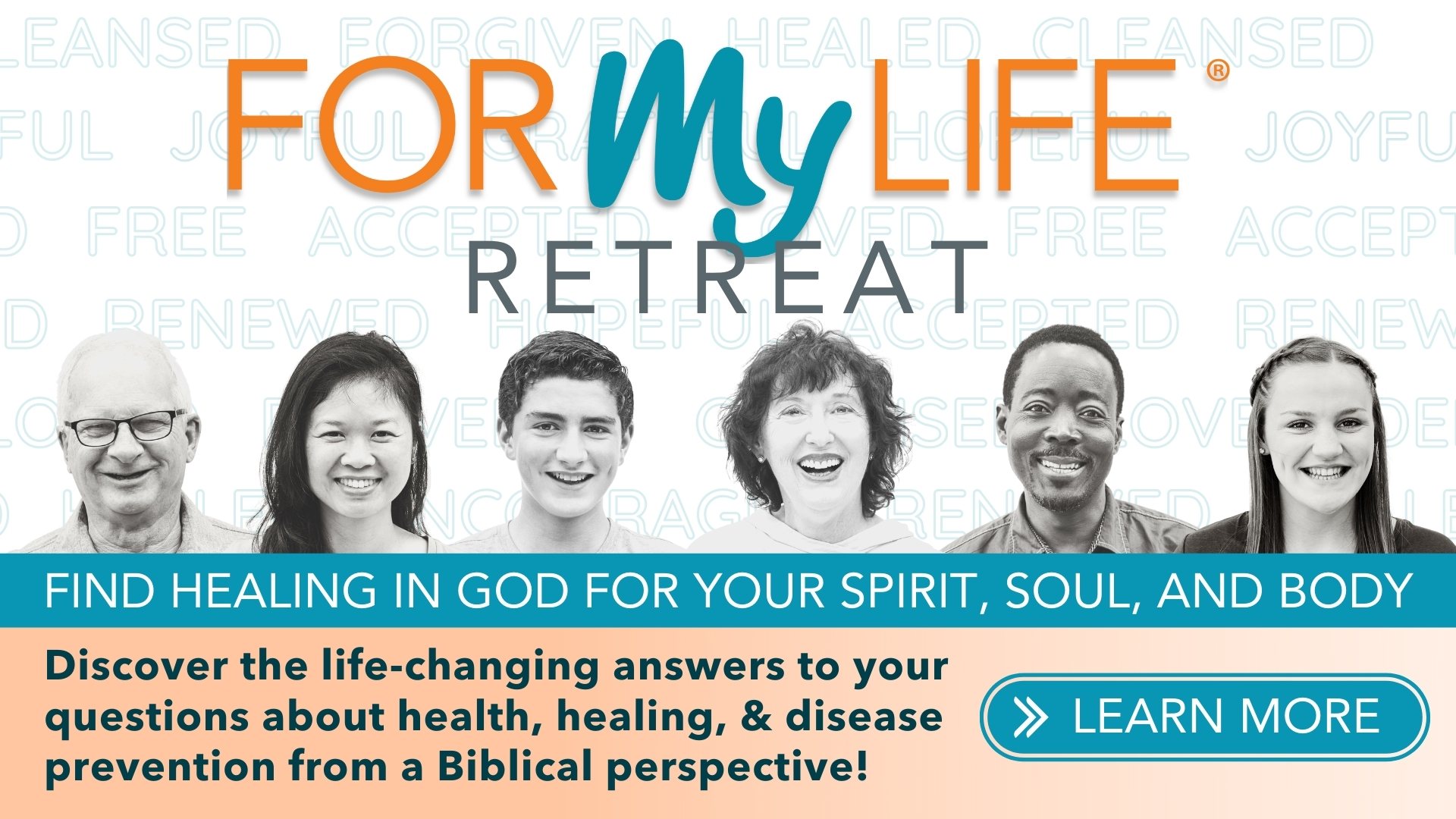 Discover Healing In God For Your Spirit, Soul, And Body
At Our World-Renowned For My Life® Retreat.
Over 20 years ago, Be in Health® ran into a great problem. Thousands of people were coming for help, but we didn't have the infrastructure to help them all. Out of this was birthed the For My Life® Retreat. This is our intensive teaching and healing retreat where you can learn the keys from the Bible to your health, healing, and disease prevention. Not only will you find real solutions for your health but for the restoration of relationships with God, others, and even yourself! This is a retreat that could change your life forever!
NEED PRAYER?
Our team is available to chat with you, more now than ever. We have decided to make this a priority right now in this time to bring encouragement, socialization, and what we can offer you. This resource is so important and we encourage you to use this to connect with Be in Health.
Pastor Donna has a special offer for you! Read about the Exposing the Spiritual Roots of Disease bundle in the Letter from the CEO on page two of the 2021 Impact Report.
Before censorship interferes we want to reach as many hungry and hurting people as we can through our new and existing social media outlets. This is where you can help us by clicking HERE!
Health Resources
Be in Health has over 30 years of experience teaching and ministering to people who are afflicted with every manner of disease with astounding results of healing and restoration. These insights will address possible Spiritual Root of Disease® as well as Biblical insights into why we get sick and how to overcome disease in your life. We want to help you find healing in your spirit, soul, and body and be restored in your relationships and health.
Hundreds of thousands have experienced healing through the information found in A More Excellent Way when nothing else worked. An invaluable resource in understanding the spiritual dynamics behind diseases of the spirit, soul, and body, this book is a must-read for spiritual leaders, health care professionals, and individuals everywhere!
Recent Blog Posts

In-depth blog articles written by the leadership of Be in Health and the Be in Health Team to help you in your overcoming journey. Topics include Spiritual Roots of Disease, exhortations for your life and walk with God, Biblical Insights, and testimonies. Sign up for our email list to receive the newest weekly entry in your inbox!