The Married Couples Retreat Is For You
Our Married Couples Retreat is a Christian marriage intensive retreat designed to bring healing and restoration back to every part of your marriage relationship.
At Be in Health®, we know without a doubt that God restores relationships. We believe that God wants His people to not just survive but to truly thrive in marriage. This is about two of God's beloved children coming together in unity, as a team, to fulfill God's call and purpose in their lives. In God's perspective concerning marriage, one plus one does not equal two. One plus one equals one. This retreat is an excellent opportunity to root out what might be getting in the way of your unity and quenching the spark in your relationship.
For this cause shall a man leave his father and mother, and cleave to his wife; And they twain shall be one flesh: so then they are no more twain, but one flesh. Mark 10:7-8 KJV
A Message from Pastors Henry and Donna Wright
We would like to personally invite you to join us for our annual Married Couples Retreat.
So often, marriages are riddled with misunderstandings because the definitions weren't right to begin with. We want to come alongside you and your spouse and define, from a Biblical perspective, how God designed marriage to function and the blessings that accompany a Godly marriage.
Do you feel like your marriage isn't a blessing in your life? Or maybe your marriage is just okay but you want that spark back. Perhaps it's good but you want to grow to the next level in your relationship.
We are going to meet you right where you are at and encourage you forward into wholeness in your marriage relationship. We will be open and candid with you about our own lives as well as about things that aren't often talked about and desperately need to be addressed.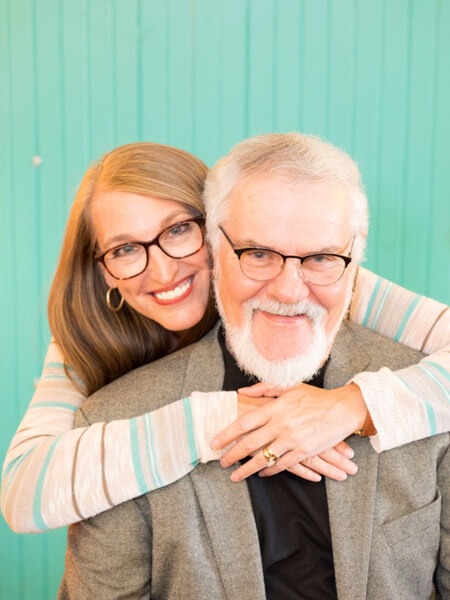 Topics that will be discussed include but are NOT limited to:
Godly order in the home.
How to communicate properly and in love.
How to recognize and overcome the things in our lives that get in the way of love and relationship.
The differences between the husband and wife and their unique roles and value both in the home and in God's sight.
Managing finances and other pressing life challenges and decisions peacefully together.
Intimacy within the marriage.
And more!
It's time to come out of instinct or survival mode in your marriage and reactivate your love and passion for one another again!
God restores relationships and has an incredible plan for your marriage. Will you join Him in it?
We look forward to seeing you there!
Pastors Henry and Donna Wright
Prior completion of For My Life® Required:
The Married Couples Retreat builds on principles that we teach in our For My Life Retreat. Therefore, in order to be eligible to attend the Married Couples Retreat, both spouses must complete the For My Life Retreat prior to attending the Married Couples Retreat.
You may attend the For My Life Retreat or take the For My Life Online course for this purpose. If you take the Online For My Life course for credit towards attending the Married Couples Retreat, please pace your progress so that you can complete it before the Married Couples Retreat begins. This may mean that you have to complete it in less time than the 12 weeks allotted period.
Please visit our For My Life page for more information and to register for a For My Life Retreat or Online course.
Tuition:
The Married Couples Retreat is discounted to $918 per couple when you stay at one of Be in Health's Accommodations. Accommodation fees are in addition to the tuition and may be viewed HERE. The full tuition price is $1,398 per couple if you do not lodge with us. Tuition includes the Thursday Date Night Dinner and Dance.