After receiving the Father's love, Lisa's life was changed and her body healed! Knowing God's love truly is the beginning of all healing. Read her full story below and be encouraged!
---
It has been over one year since my first For My Life Program and my life will never be the same. The LORD's ministry through Be in Health is the key to being an Overcomer!
We simply do not get this level of teaching in the church today. I now know the battle and have the Holy Spirit teaching me in a way I never knew. I don't say this lightly – I have been a Christian since 1998 and became very devoted to Christ. I graduated from seminary in 2006 and served five years in missions where I became physically ill. The Lord sustained me for two years through the prayers of others and I was surviving, but my health was declining. Through a series of miraculous events I was able to come through the program twice.
The first time the Father's Love was taught and administered I felt a shift in my immune system that I hadn't felt in two years, praise God! That is where my story began. A huge benchmark after leaving Georgia – I got off all my prescription medication and my heart became tender to love again.  I encourage every soul I see to consider this program.

Tweet this!
Thank you for all you do! I praise God for the revelation knowledge and boldness given to Pastor Henry and the team.
Lisa, Fort Worth, TX
---
For more testimonies like Lisa's, visit I am Changed.   You can learn more about our For My Life program here.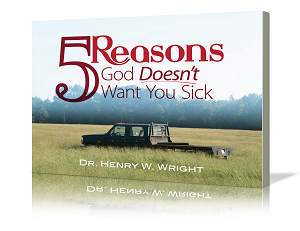 SIGN UP BELOW to receive the FREE Ebook,
5 Reasons God Doesn't Want You Sick,
and receive our Be in Health weekly newsletter.
[button href="http://visitor.r20.constantcontact.com/manage/optin?v=001k6dau0Gb9W8ekZ8Jvg8ElwPnyxknNG_7QNUr6EEyo16DUHAE0SrhkgANVI59x-C4BUHKv9bm1Sk10B46k8SzmE3emJ6Tc9n7ICxSbxkwlJ1lJr-uEueH1KuVuE1-CMj4l9SojJz7RGl9lteYaWtCodg-rUQedyBAaGWrGE1sXYfrrcorJ9eq3w%3D%3D" title="Subscribe" shape="rounded" size="regular" info="popover" info_place="bottom" info_trigger="hover" info_content="Click here to subscribe to our emails."] Subscribe [/button]