ADVANCED INSIGHTS
INTO HIS WAYS vs. OUR WAYS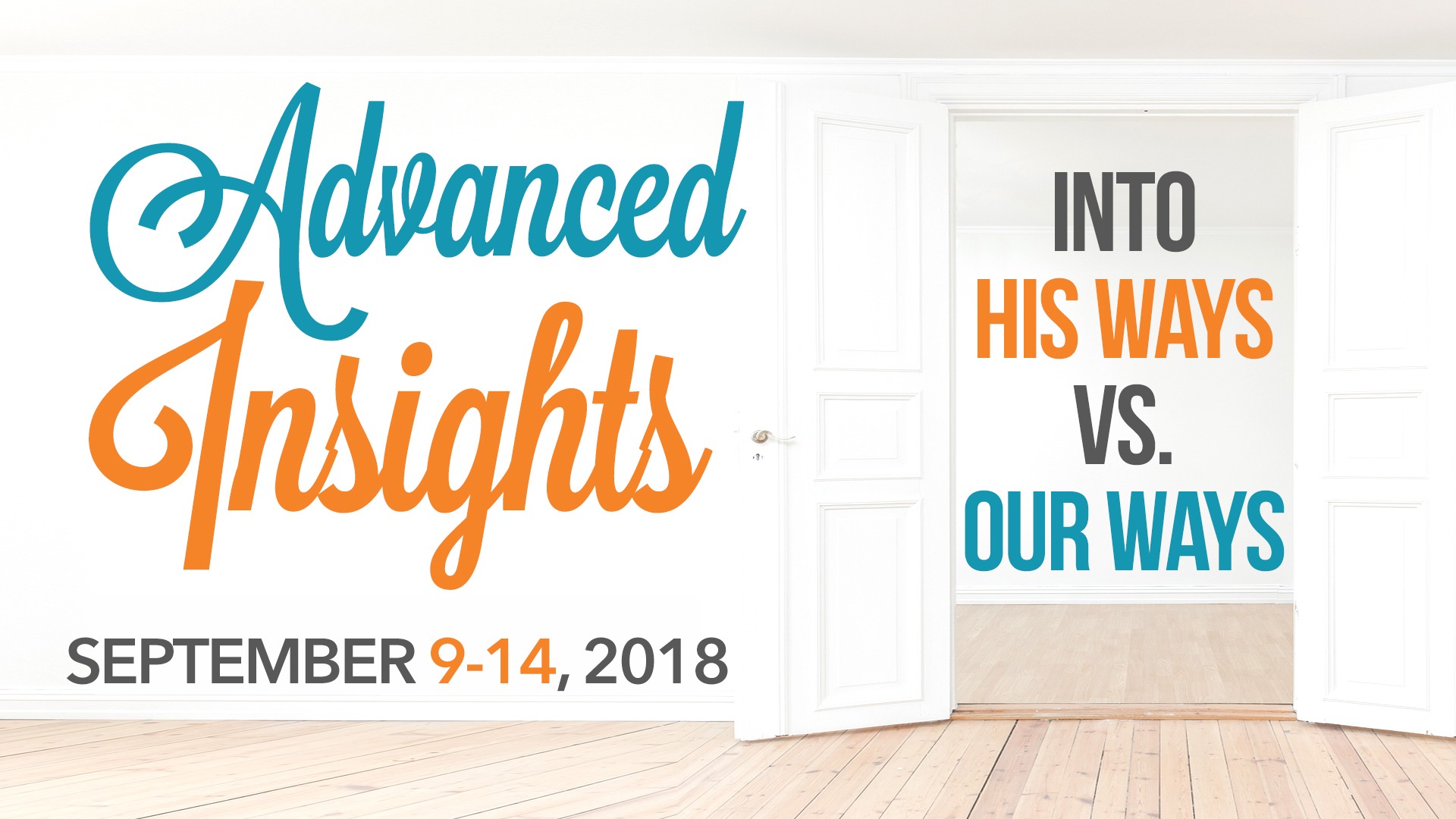 Be in Health® is known around the world for helping people understand the Spiritual Roots of Disease®. These insights have brought healing to thousands of lives and deliverance when no one else could help.
But… what is the real foundation of Be in Health®?  What makes us tick at our core?
It is the understanding of turning from our ways that lead to death and turning to His ways that lead to life.
Back in 2011, Dr. Henry Wright taught a three-day conference on "His Ways vs. Our Ways".  He along with much of the team here, consider it the best work of his career.  In it is the scriptural basis for turning from our ways to His ways, developing relationship with the Godhead, preparing for eternal life, and regaining God's image in our lives.
All that we do at Be in Health®: For My Life, Walk Out Workshop, Married Couples Retreat, and other Advanced Insights Courses all stand on the foundation and understanding of His Ways vs. Our Ways.
For the first time ever, this September 9th-14th 2018, Dr. Wright and the Be in Health® leadership will be hosting an Advanced Insights Course on:
His Ways vs. Our Ways.
This course will be in a class room setting and will include:
The complete His Ways vs. Our Ways teaching
Interactive teaching and discussion with our pastors, including Dr. Wright
Multiple Q&A sessions
And a workbook to complete as you follow along
This course is sure to challenge you, change you, and build within you a depth of maturity in God's Word that will see you through the times to come.
We cannot stress enough the importance of this life-changing and life-preserving teaching.
Make your plans to come.  We can't wait to see you here!